13 Jun. 2017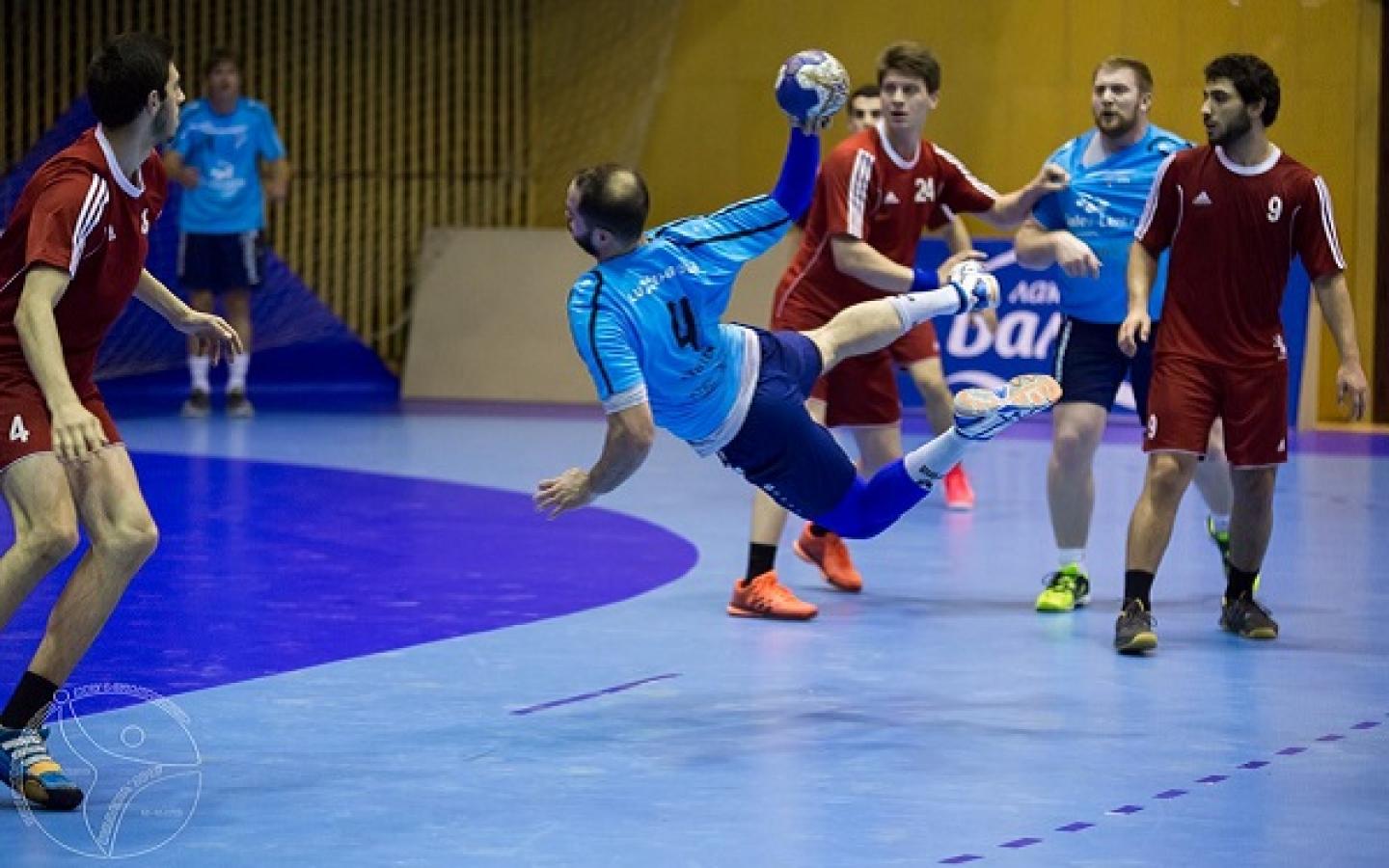 The first eight matches of the 2nd IHF Men's Emerging Nations Championship have been played in Gabrovo and Veliko Tarnovo.

Group A opened with Turkey versus Kosovo and right in the first match, the spectators in Veliko Tarnovo were kept at the edge of their seats, as just like in the first half, Kosovo got stronger by the end of the second half. After Turkey's six-goal lead in the 50th minute, Kosovo came back and levelled the score one minute before the final whistle. It was Baran Nalbantoglu who netted the goal in the last minute and secured the 25:24 victory for Turkey.  In the second Group A match between Albania and Ireland, Ireland outclassed their opponents in a high-scoring game. After a half-time score of 25:18, Ireland left no doubt and won 50:33.
In Group B, Luxembourg opened their campaign against Georgia. After 20 minutes into the game Luxembourg could pull away and led by four at half-time (18:14). Even though Georgia could close the gap to one goal, they could not keep up and lost by 29:35. The last match of the day in Veliko Tarnovo was played between Malta and Great Britain, with Great Britain winning 24:18 after a half-time score of 12:8.
In their first match, hosts Bulgaria played against Cyprus in Group C in Gabrovo and it looked promising, with a three-goal lead in the 37th minute. The spectators saw a nail-biting game and the gap was quickly closed. It was only in the last three minutes that Cyprus pulled away to win 25:22. In the second match in Group C, Andorra faced Azerbaijan, who dominated the match. Leading 15:6 at half-time they did not leave Andorra a chance and won 31:23.
In Group D, China opened against defending champions Faroe Islands. At the half-time buzzer Faroe Islands were already in the lead 15:7 and left no doubt that they can be counted among the favourites again, winning 30:23. In the second Group D match Moldova steamrolled Armenia 46:13 after a half-time score of 20:7.
Results – Day 1
Group A:
TUR-KOS 25:24
ALB-IRL 33:50
Group B:
LUX-GEO 35:29
MLT-GBR 18:24
Group C:
CYP-BUL 25:22
AND-AZE 23:31
Group D:
CHN-FAR 23:30
ARM-MDA 13:46