09 Apr. 2018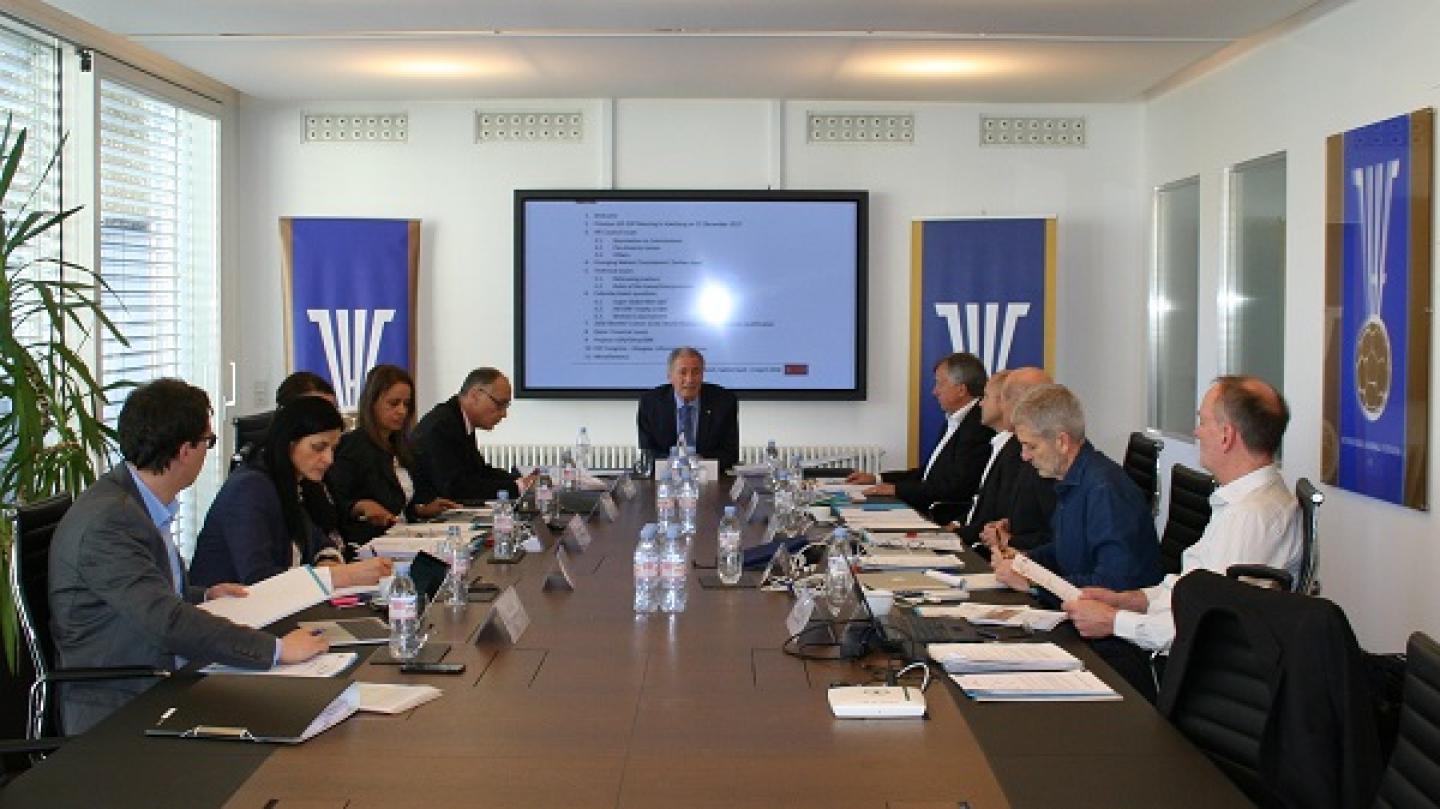 The IHF-EHF Mutual Meeting was held on Friday, 6 April with IHF President Dr Hassan Moustafa, 1st IHF Vice-President Joel Delplanque, IHF Treasurer Anna Rapp and IHF Executive Committee members Narcisa Lecusanu and Frantisek Taborsky, as well as Ramon Gallego, Chairperson of the IHF Playing Rules and Referees Commission and Dietrich Späte, Chairperson of the IHF Commission of Coaching and Methods, representing the IHF and EHF President Michael Wiederer, EHF Secretary General Martin Hausleitner representing the EHF.
Among the topics on the agenda were technical matters including refereeing and interpretation of the Rules of the Game, and the calendar of events for the upcoming months. Events involving both the IHF and EHF (or teams from within the European continent) in the near future include the 2018 Super Globe in Qatar and the IHF/EHF Trophy in Bosnia-Herzegovina. The European qualification for the 2018 IHF Junior Women's World Championship was also discussed.
Other items discussed during the meeting included the further development of the Emerging Nations Championship, which debuted in 2015 to provide an additional competition for lower-ranked nations. After the 2015 edition in Kosovo welcomed teams from around the world, the 2017 tournament featured all-European nations (plus wild card participants China) with age restrictions designed to encourage the development of younger players and with a more lucrative prize – direct entry into the European Championship's qualification process.
As one of the final items on the agenda, updates on the progress of the development projects in the USA, People's Republic of China and Great Britain were delivered. A discussion regarding the EHF Congress in Glasgow on June 21 and 22 – the first EHF Congress to be held in Great Britain – closed the meeting.