14 Nov. 2016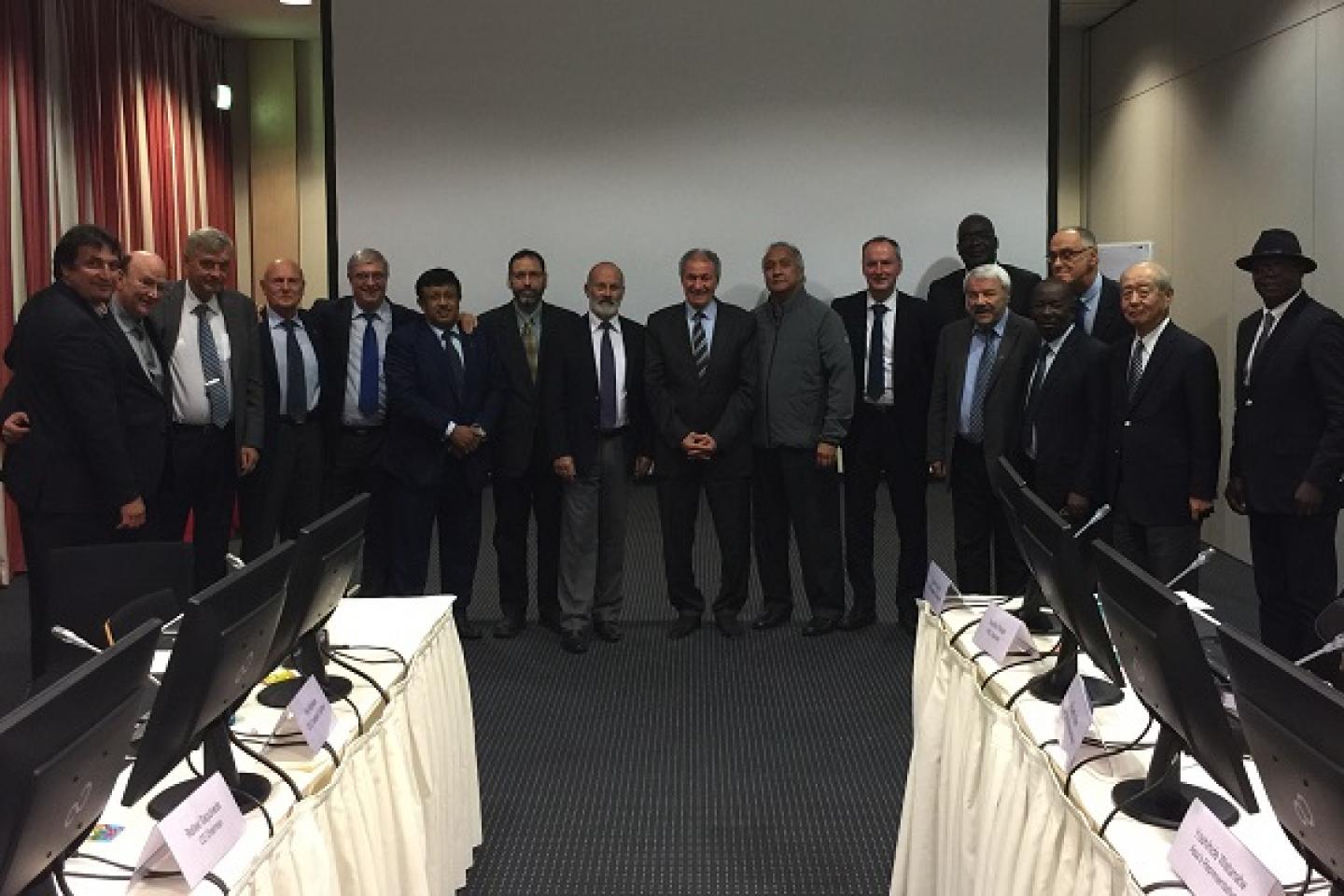 On 10 and 11 November 2016, the IHF Council and the IHF Executive Committee came together in Herzogenaurach, Germany to discuss past, present and future issues of the handball world.
In the evening of the 10th, the IHF Executive Committee met and first discussed the 2017 competitions. After dealing with the Men's World Championship in France, as well as the Men's Junior (U21) World Championship in Algeria and the Women's World Championship in Germany, the Executive Committee awarded the 2nd Men's Emerging Nations Championship to Bulgaria.
As the meeting moved on, the compensation and insurance for France 2017 were discussed – which was later confirmed by the IHF Council – and the use of the video proof technology at France 2017 was confirmed by putting the German company Broadcast Solutions in charge.
Another important issue were the 2018 Beach Handball World Championships in which for the first time 16 instead of 12 teams will participate. At the end the development of handball in Great Britain was addressed, as well as the [email protected] project in Turkey.
Following the IHF Executive Committee meeting, the IHF Council gathered and started off with a presentation of the evaluations of the past four World Championships in Denmark, Russia, Hungary and Slovakia as well as the 2016 Olympic Games in Brazil, which included the positive and negative feedback as well as recommendations. Furthermore, Mr Saleh Ashour was appointed the new Asian representative within the IHF Playing Rules and Referee Commission. Afterwards the feedback on the new IHF Rules of the Game was presented. 
In addition, the bidders for the 2021 and 2023 Women's World Championships were confirmed:
2021 Women's World Championship: Spain, Hungary
2023 Women's World Championship: Russia, Hungary, Denmark and Norway (joint bid)
The respective Women's World Championships will be awarded during the next IHF Council meeting on the fringes of the 2017 Men's World Championship in France.
At the end of the meeting, the IHF ranking systems were discussed and the progress report of the IHF Academy in Shanghai, China was presented. Moreover, the new features of the IHF Education Centre were introduced. The new sections will be available by the end of the year.
The meeting ended with an evaluation of the [email protected] programme, a project which becomes more and more popular all over the world. A new working group for the programme was formed consisting of:
Ms Ilona Hapkova (IHF Commission for Coaching and Methods (CCM) and [email protected])
Ms Luisa Estriga ([email protected] expert)
Mr Craig Rot (CCM expert)