05 May. 2020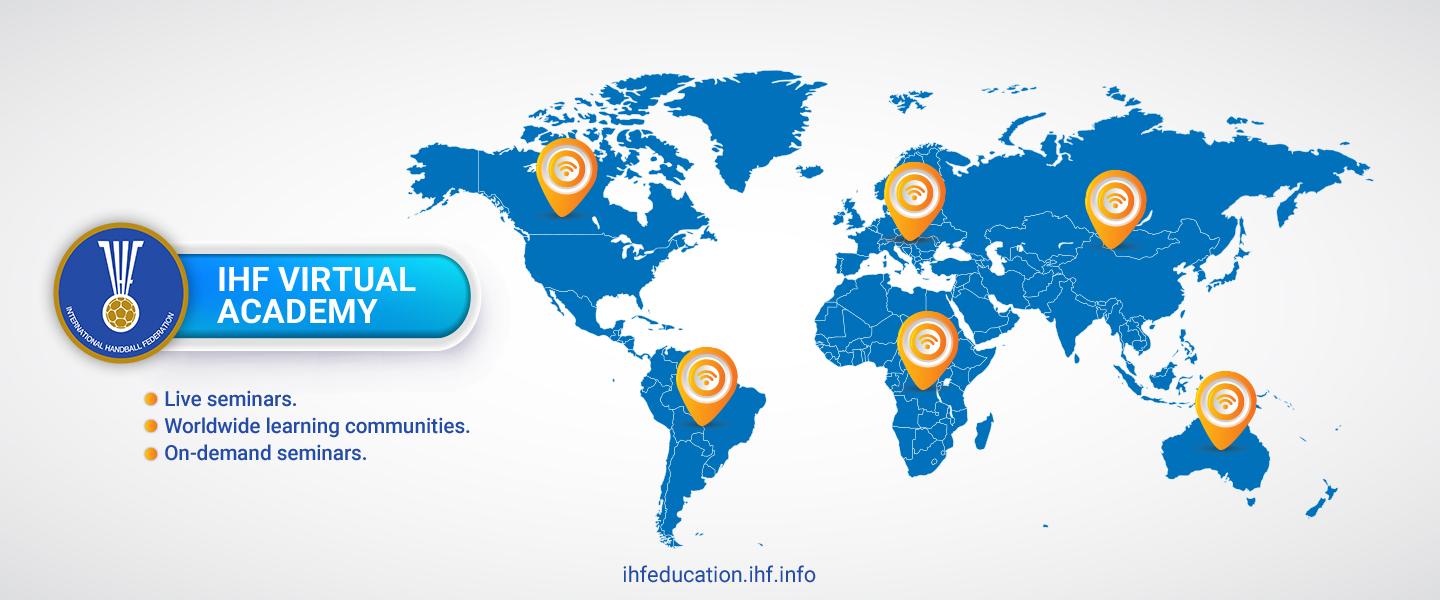 With on-court handball action largely on hold, the IHF is continuing to promote the worldwide development of handball by introducing a number of IHF training and licencing programmes entirely online. 
During this time, it is an important goal of the IHF to make use of online solutions to extend and expand the worldwide education and further training of coaches, referees, delegates and educators. The IHF Virtual Academy, a component of the IHF Education Centre, will offer training and education opportunities for these groups. 
The IHF Virtual Academy will involve training offers in a number of phases. The first step will include an Online Symposium targeted for coaches and referees, with weekly presentations from top coaches, members of the IHF Commission for Coaching and Methods and the Playing Rules and Referees Commission, and IHF lecturers. All interested parties worldwide are welcome to join the seminars, which will be simultaneously translated into a number of languages. 
Topics will include current international trends, match observations and analysis, and tactical and training methodologies. In addition, six new online seminars for coaches and referees will be launched this month. Interactive live streaming seminars are also being designed. 
The IHF is also set to launch intensive training for IHF referees and candidates within Continental Confederations. The referees and candidates will be structured into groups for the training, where current topics concerning rule interpretation will be the key focus. 
In the second phase of the IHF Virtual Academy, IHF licence courses will be offered online. The first model course for coaching lecturers within different Continental Confederations will take place in August. 
Steps are also being taken for other IHF development programmes, such as Handball at School, the Traveller Coach Project and the New Markets Project. New material and practical examples of training and games are set to be provided for Handball at School. 
You can visit the IHF Education Centre here.