29 Oct. 2020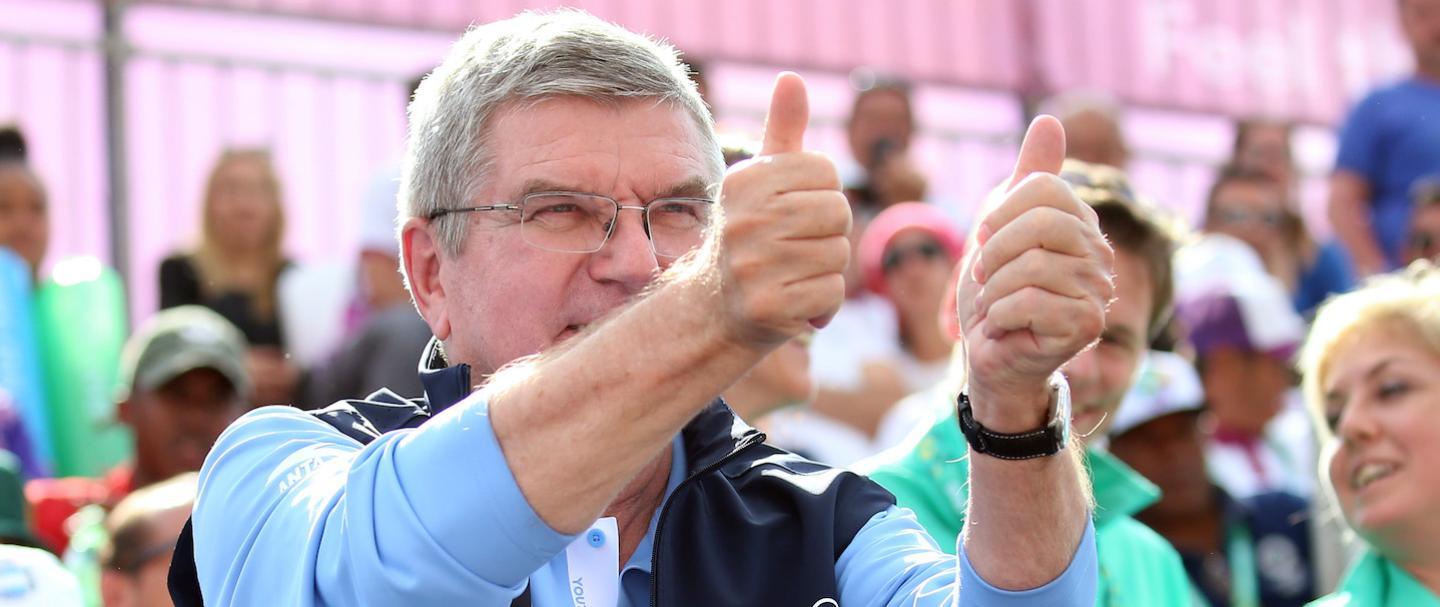 On behalf of the International Handball Federation and the global handball family, IHF President Dr Hassan Moustafa congratulates International Olympic Committee (IOC) President Dr Thomas Bach on receiving the 15th edition of the Seoul Peace Prize, awarded biennially. 
Yesterday, Dr Bach joined a virtual award ceremony to receive the prestigious award, collected in person on his behalf by the former Secretary-General of the United Nations, His Excellency Ban Ki-moon. The award also included prize money, which will be donated to the Olympic Refuge Foundation and three other social charities.
According to their website, the Seoul Peace Prize was, "…established in 1990 to commemorate the success of the 24th Olympic Games held in Seoul, Korea in 1988 which heralded the termination of age-old political and ideological conflict between the East and the West, fostering a worldwide atmosphere of peace and reconciliation." 
The Seoul Peace Prize Cultural Foundation highlighted three major achievements by Dr Bach in relation to his awarding:
Contributing to peace through sport in the Korean Peninsula and north-east Asia
Continuous support of refugees through the creation of the Refugee Olympic Team and the Olympic Refuge Foundation
Leading internal reforms of the IOC through Olympic Agenda 2020 which contributed to peace and cooperation among states
"This prize belongs to the entire International Olympic Committee and all of the Olympic Movement," said Dr Bach in his acceptance speech. "Without their tireless work and all the support of so many from all around the world, these achievements for peace through sport could never have been accomplished."
Speaking the day after the announcement, IHF President Dr Hassan Moustafa offered his praise both personally and professionally to Dr Bach.
"The IHF has had a long-standing and fruitful relationship with Dr Bach and the IOC, and, on a personal note, I have known and worked with Dr Bach for many years, so it is no surprise that he is being recognised for his efforts with such a prestigious award," said Moustafa in a statement to ihf.info. 
"His long-term, passionate and hard work with the Republic of Korea and the Democratic People's Republic of Korea led to the history-making unified team at the 2018 Olympic Winter Games in PyeongChang but also led to one of the most memorable moments in my life – the creation of a Unified Korea team for the 2019 IHF Men's World Championship.
"Handball was able to demonstrate to the world the cooperation, positive spirit and benefits of a re-united nation and this was also thanks to Dr Bach, who was there in person for this historic moment which will remain in all of our minds. 
"On behalf of the IHF, the world handball family, and personally, I would like to congratulate Dr Bach on his award and look forward to continuing to work with him in the coming years."
For more information about the Seoul Peace Prize and to see its previous winners, visit www.spp.or.kr.