18 May. 2018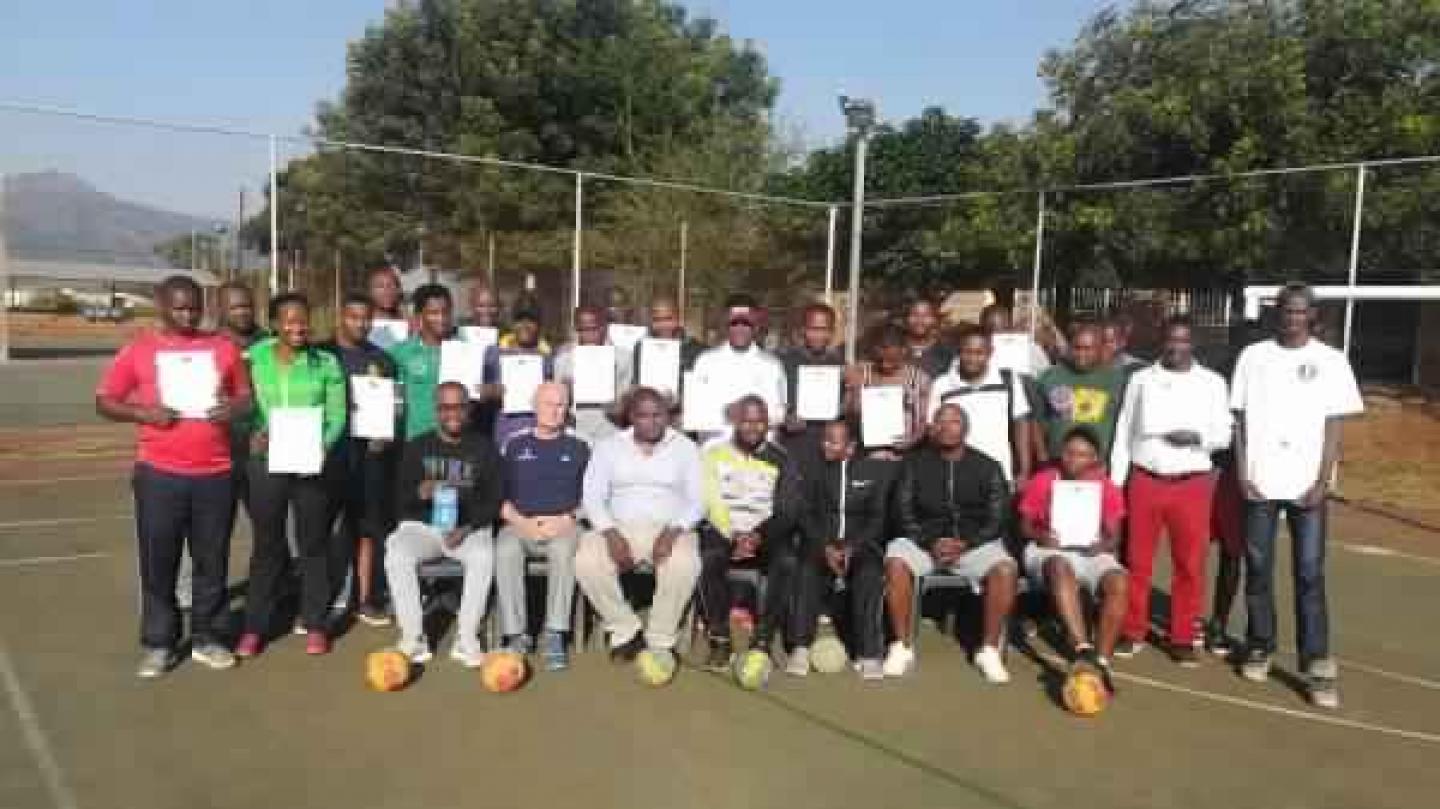 Swaziland has 26 new IHF-qualified coaches after the central city of Manzini hosted the 'IHF D Licence Coaching Course' last week.
The four-day course (7-10 May) featured an intensive mix of practical and classroom-based sessions in each seven-and-a-half-hour day led by IHF Lecturer Frantisek Taborsky.
A total of 24 men and two women received their certificates from the course which was overseen by the President of the Handball Association of Swaziland (HAS), Sihle Mavuso, alongside Treasurer Temalangeni Dlamini.
"Those on the course were very motivated and enthusiastic participants," said Taborsky after the course finished.
Also present during the courses were HAS Vice-President Kenneth Masuku and Secretary General Muzi Mamba and Swaziland Sport Council representatives Zama Toabedze and Nicholas Nyoni.
Following Swaziland's admittance as a full IHF Member country at the IHF Congress in Doha back in October 2013, the first-ever IHF Olympic Solidarity Course was held in January 2014 in the Swaziland city of Lobamba, with Hungarian IHF Lecturer Peter Kovacs holding a Level 1 basic course for 23 new handball coaches (15 men and eight women).
Swaziland recently competed in the Men's IHF Trophy Africa Zone VI and VII combined tournament in Lusaka, Zambia, which finished at the end of April.
Two further IHF coaching courses are already scheduled this year, in June and August in Europe, with more to be announced later in 2018.