14 Aug. 2019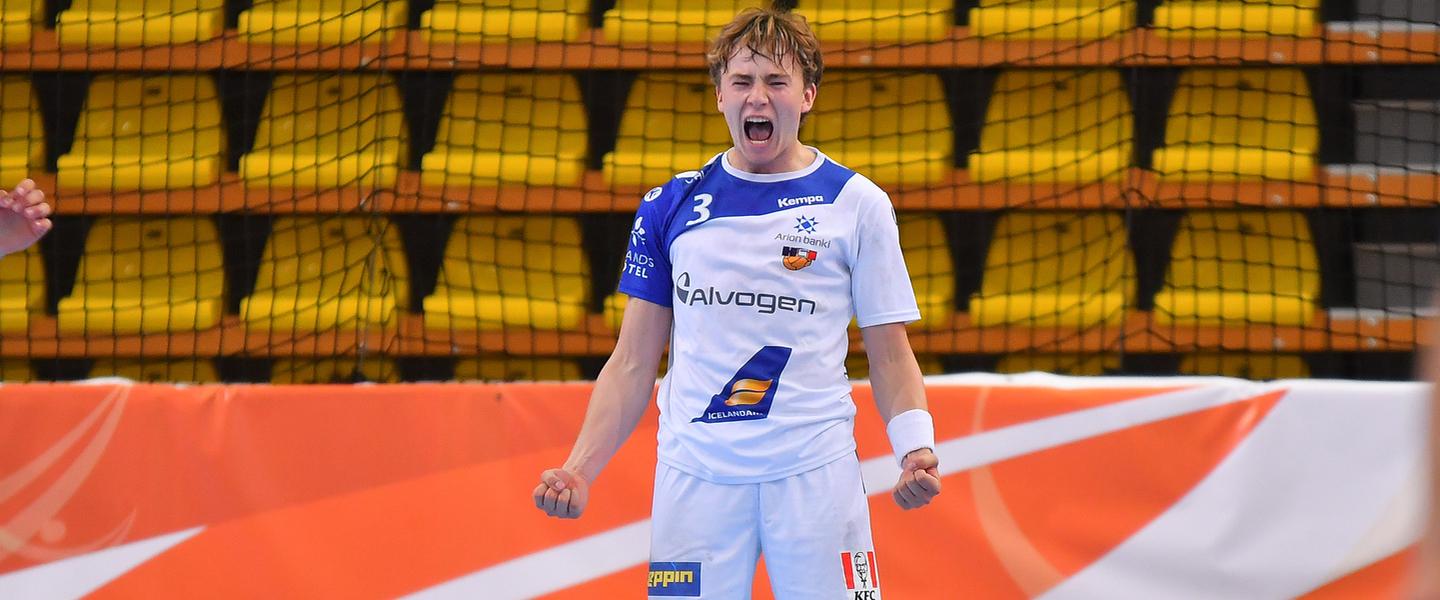 The 2019 IHF Men's Youth World Championship quarter-finals in Jane Sandanski Arena will open with African champions Egypt meeting U18 EHF EURO 2018 runners-up Iceland, before France take on Portugal in the second battle for a semi-final spot. 
Prior to the quarter-finals, four placement matches will be played, with eight teams aiming to finish their North Macedonia 2019 campaigns with wins and the best final ranking possible. 
QUARTER-FINAL
Feature match: Egypt vs Iceland
Jane Sandanski Arena, 18:30 local time
It is a top-level intercontinental clash, with the African champions meeting the European runners-up to decide what would be a special place in the semi-finals for either side. For Egypt, it would mean their first ever top-four finish at the IHF Men's Youth World Championship, following their previous best of fifth in 2007. 
For Iceland, it would mark an impressive achievement – the Nordic nation are playing their fourth IHF Men's Youth World Championship, and have won medals two out of three times. If they take the next step towards the trophy, they are sure to have the chance to fight for a third. 
Both nations' qualification for the quarter-finals represents a considerable leap from the result of the generations that contested the Youth World Championship in 2017, where Egypt placed 14th and Iceland finished 10th. That was clearly Iceland's lowest ranking ever in the competition, following a bronze medal in 2015 and silver in 2009. 
If Egypt reach the semi-finals, it will be the second trip to the penultimate stage at a World Championship this summer, following the bronze at Spain 2019. The African side qualified for the North Macedonia 2019 quarter-final with a strong 30:23 victory versus Slovenia. 
"The game was very hard for us. We tried from the start to do our best in the defence and fast breaks, and that allowed us to play easy in the second half," said Egypt assistant coach Hussein Ali Zaki following the match. Egypt will undoubtedly look to play the same tactic against Iceland – who also favour a fast-break game. 
Indeed, Iceland had the highest scoring eighth-final on Wednesday when they defeated Japan 39:24. 
Defending champions look to continue quest for third straight title
After Iceland and Egypt take the court, France and Portugal will play the second quarter-final in Jane Sandanski Arena at 20:45 local time. Defending champions France reached the quarter-final thanks to a commanding 33:28 win over Norway, while Portugal eliminated the hosts North Macedonia in a close game, which ended 29:25 in their favour. 
Prior to the quarter-finals, the teams defeated in the eighth-final stage will face the difficult task of recovering and fighting for the best final ranking they can in the 9-16 placement round. In Jane Sandanski Arena, Croatia will take on Japan in the battle for ninth, following what was a shock exit for the undefeated European side in particular on Wednesday. Their match will throw off at 16:15 local time. 
At 14:00 local time, Norway will play Sweden in an all-Scandinavian clash for 11th place. While Norway trailed France through their entire eighth-final, Sweden were in control through to the 47th minute in their game against Spain, and will likely find it more difficult to recover from that disappointment than their opponents. 
Opening the day will be two President's Cup clashes, which will see Youth World Championship debutants Chinese Taipei playing Bahrain in the 17/18 match at 11:45 local time. 
At 9:30 local time, Saudi Arabia will meet Serbia to determine 19th place, in a game where the European team are the strong favourites as they only narrowly missed an eighth-final place.