06 Aug. 2019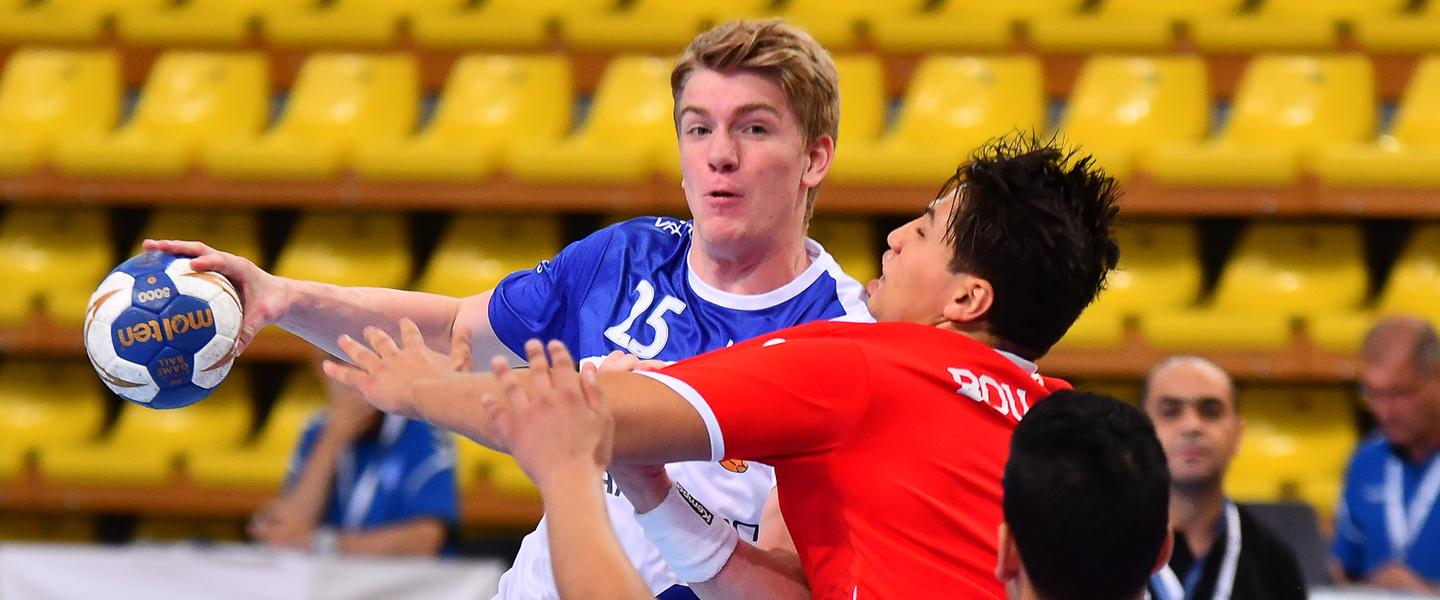 The clash of the two 2018 continental runners-up saw M18 EHF EURO side Iceland overpower the African silver medallists Tunisia, who squandered a number of chances to make the opener at the Boris Trajkovski Arena a tighter contest having been behind for all 60 minutes, reducing the gap slightly in the final five minutes, but eventually running out of time.
GROUP D
Iceland vs Tunisia 25:20 (12:6)
Boris Trajkovski Arena, Skopje
Just six first half goals from Tunisia made this 2019 IHF Men's Youth World Championship Group D opening match a formality going into the second half, although Ahmed Rajhi's African runners-up did show signs of a fightback in the final five minutes which will be needed as they prepare to face Serbia, Brazil, Portugal and Germany in the rest of their preliminary round campaign.
Iceland got out of the blocks fast, racing to a 7:2 lead in the first quarter as Tunisia turned the ball over four times, saw four shots saved and hit the post twice as they failed to deliver in front of the Iceland goal. By this time Rajhi had taken his first time out but it did not rouse his troops who stayed five goals behind for the rest of half, rising to six with an Einar Sindrason seven-metre just before the break.
The second half did not get off to the best start for Tunisia as Mohamed Ammar was disqualified for a high tackle on the advancing Tumi Runarsson, and they continued to miss a number of one-on-one situations, each one bringing groans of the despair from the Tunisian bench.
Iceland were ahead by eight (18:10) with 20 minutes remaining and seemingly, the game won but Tunisia started to come back gradually, eventually coming within four, prompting Heimir Rikardsson to call a time out with just under six minutes remaining.
However, Tunisia emerged strong after the pause – and maybe a bit too strong – as Ana Ben Slimen was suspended for a foul on Iceland captain Arnor Oskarsson, but Motez Boubaker promptly stole the ball on Iceland's next attack to bring his Tunisia side within three (21:18) prompting a big cheer from the Tunisian bench.
But three was as close as it would come for his side as the European silver medallists shut up shop at the end to ensure they started their campaign in Skopje in the best possible way.
Best Player of the Match: Dagur Gautason (ISL)

Photo: WCH 2019 / Filip Viranovski