10 Aug. 2019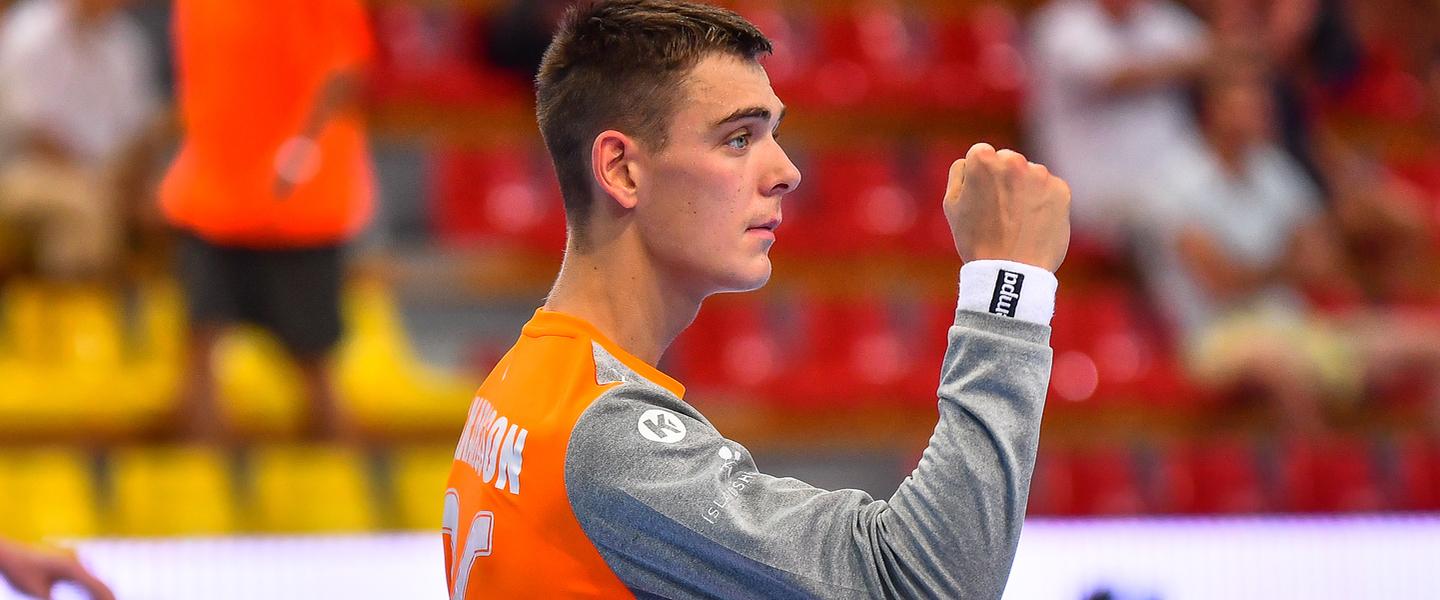 The second round four match for Group D at the 2019 IHF Men's Youth World Championship saw Iceland defeat Serbia in a highly competitive match. Iceland thereby moved to six points on the group table, where they sit alongside Germany and, at least temporarily, Portugal, who are still to play their round four clash. 
Serbia stayed on two points but still have a chance to progress to the eighth-finals, as they will meet Tunisia in a crucial decider in round five. 
GROUP D
Serbia vs Iceland 9:13 (22:26)
Though Serbia challenged Iceland throughout the game, it was Iceland who held the advantage from the opening minutes to the last. Iceland scored the first goal and Serbia never had the upper hand on the score board, with the Nordic team taking a four-goal lead into the break and maintaining the same distance at the final buzzer. 
Serbia goalkeeper Nikola Cirovic seems to be something of a specialist starting strong. He stopped three of the first five shots he faced, in the opening five minutes, before his percentage dropped off later in the game. On the other hand, Iceland's keeper Sigardur Dan Oskarsson was outstanding for his entire period on court. With 13 saves at 44%, Oskarsson was key in Iceland's win. 
Oskarsson's saves in the first minutes created the opportunity for Iceland to open the early lead, as the first three of their goals were from fast breaks. That advantage created in the opening was important, as Serbia could not bring the game back to level, though they came within one goal at 6:7 in the 15th minute. 
After that, Iceland opened a clearer distance and by the 20th minute, had a more comfortable edge at 10:7 in the 20th. Though Iceland created an advantage as clear as eight goals in the opening to the second half – 20:12 in the 39th – and then hit a 10-goal cushion at 24:14 in the 50th, Serbia finished with a level score for that period. 
Serbia's strong finish saw them reduce the deficit significantly, for a four-goal difference at the whistle, but their period of control came too late in the game to affect the final result. 
Player of the match: Stiven Tobar Valencia, Iceland
Photo: WCH2019 / Filip Viranovski