04 Dec. 2019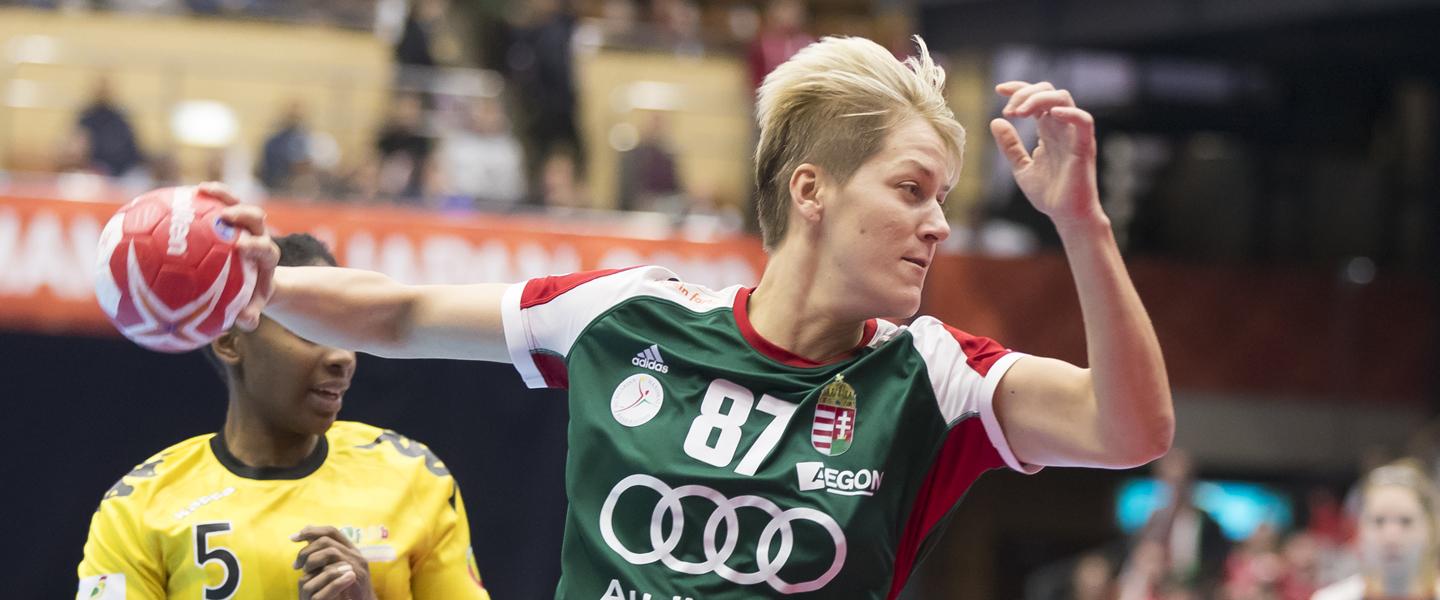 After a mixed preliminary group at the 2019 IHF Women's World Championship in Japan, Hungary defeated Senegal to set up an exciting final round clash against Romania.
The win put Hungary up to four points, above Romania on the same total who lost to Montenegro earlier and with the two teams meeting on Friday (6 December) it will be a winner-takes-all clash at the Yatsushiro General Gymnasium.
GROUP C
Hungary vs Senegal 30:20 (17:9)
Long before Hungary took to the court for their warm-up ahead of their match against Senegal, news filtered through from the Kumamoto Prefectural Gymnasium that Montenegro had come from behind to defeat Romania 27:26 and seal their spot in the main round with the Romanians stuck on four points in the group – the same amount Hungary would have if they beat Senegal.
Kim Rasmussen's side duly obliged, leading 6:1 by the 10th minute, 17:9 at half time and moved up to a double-digit lead by the 34th minute (20:10) to take an expected victory.
Six goals from Anna Kovacs, plus eight saves each from Agnes Triffa and Eva Kiss in the Hungarian goal saw them through and ended any chance that Senegal may have had of grabbing that final spot through to the main round.
Blanka Biro was the only player for Hungary given the day off from court duties – her rest and performance will be key against Romania – while the remaining 13 players all scored at least one goal, while Amina Sankhare top-scored for Senegal, with six.
"Senegal have played very good this championship," said Hungary coach Kim Rasmussen to his counterpart Fred Bougeant in the post-match media conference. "What you have done with this team I have huge respect for, but we were ready and really focussed. From the beginning we were one step ahead, because I didn't want to give them any chances."
"We had quite a good match and many players had a chance to play today with others had a chance to relax a bit," said Hungary's Agnes Triffa. "This was very important because of our next game, against Romania, and this is the sort of handball we should go forward with against them."
hummel Player of the Match: Greta Marton, Hungary