08 Dec. 2019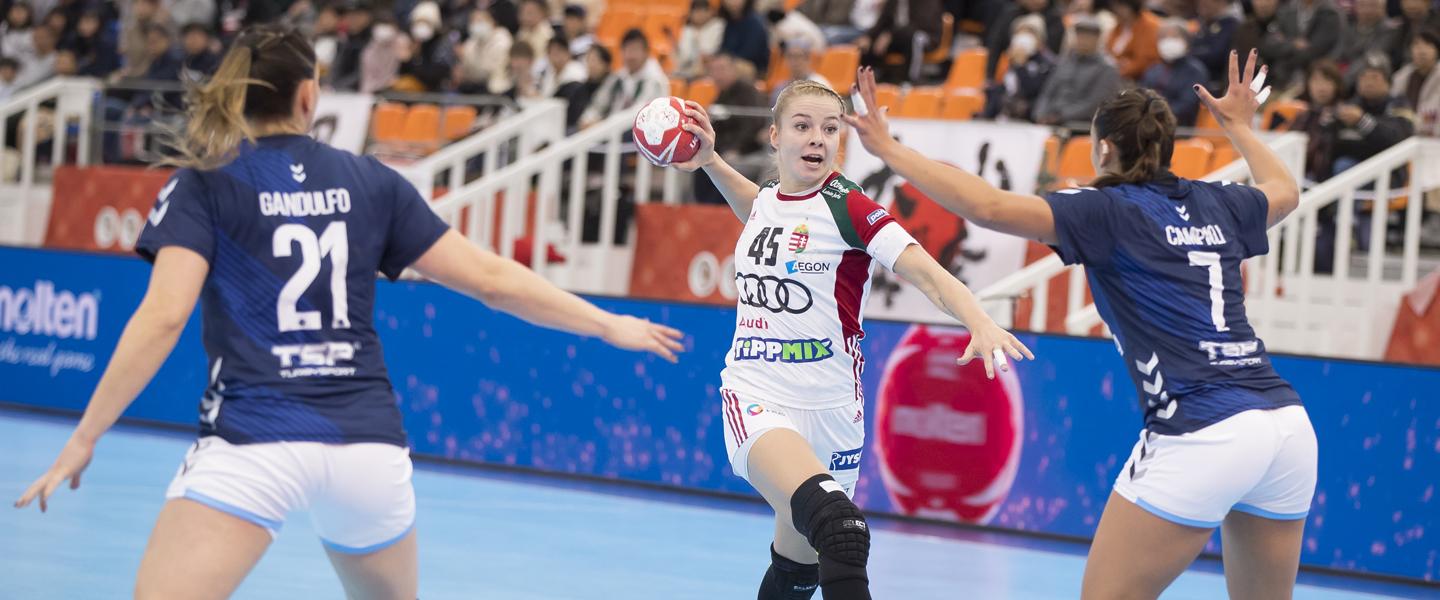 After their shock last-second defeat against Romania in Yatsushiro two days ago, Hungary managed to recover in enough time to dispatch Argentina by eight goals (34:26) and set up a President's Cup Final tomorrow against world championship title-holders France.
For Argentina the defeat means they will play Angola for 15/16 place – their best-ever finish at this level, after 18th place in the 2015 edition.
PRESIDENT'S CUP/13-16 PLACEMENT ROUND

Hungary vs Argentina 34:26 (19:12)
Park Dome Kumamoto
Hungary were 3:0 up in the third minute, and despite a quick response from Argentina to make it 3:2 in the fifth minute, the Europeans were always one step ahead, going four goals clear (9:5) just after 10 minutes and then going on a 7:2 run inside the last eight minutes to go into the break seven goals up.
The second half was closer as Hungary relaxed a little, complete with their two overnight replacements – Noemi Pasztor, who was part of the Hungarian junior world championship winning side in 2018, and Nikoletta Kiss – playing prominent roles.
Seven goals from Aniko Kovacsics meant she was top scorer for the Hungarians, while nine goals from Josselinne Elke Karsten were not enough to cause Hungary problems in their lead.
Coach Eduardo Gabriel Gallardo will look at 20 turnovers from his side and just three converted fast breaks compared to eight counters from his opponents as something to work on ahead of that Angola clash, as his side aim to get even higher in their historic ranking against the African champions tomorrow.
hummel Player of the Match: Noemi Hafra, Hungary