16 Aug. 2021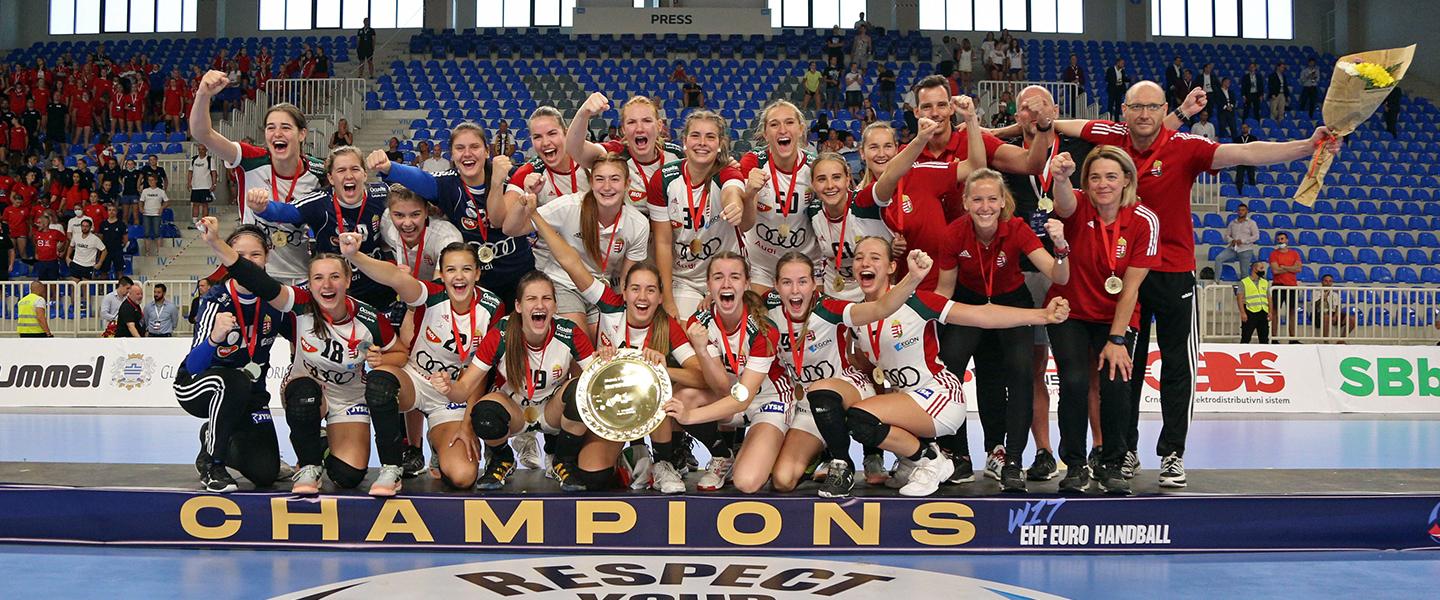 After securing the title at the W19 EHF EURO in July, Hungary managed the double this August, overpowering Germany to win the W17 EHF EURO 2021 final (25:19).
The Hungarian side retained the title won in Slovenia in 2019, continuing to produce superb handball, despite changing generations.
The reigning women's junior world champions, who took gold on home soil at the 2018 Women's Junior (U20) World Championship, enjoyed a flawless tournament in Podgorica, Montenegro, securing seven wins in seven games, with the lowest margin for a win being six goals in the final.
In total, Hungary scored 224 goals in their seven games, as they wrestled their way to the trophy in emphatic fashion.
At the W17 EHF EURO, Hungary did not drop a single game out of their last 14, dominating the other European sides throughout the last years.
"We had pressure after the U19 team of our country won a gold medal at the European Championship in Slovenia. This is the second generation, the second team, but these girls also showed exceptional potential and achieved seven victories in the same number of matches," said Beata Bohus, Hungary's coach, according to eurohandball.com.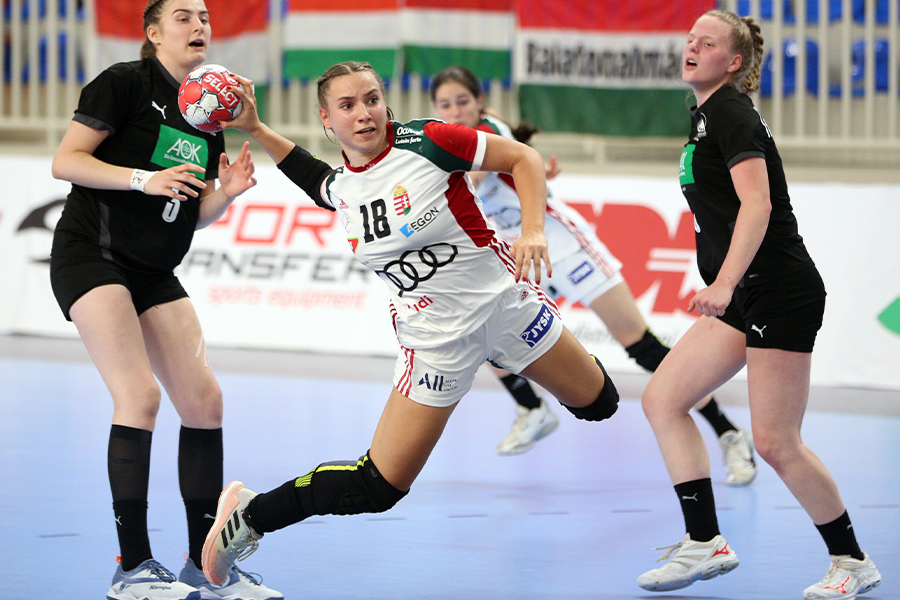 Their tournament started with three wins – 40:13 against Slovakia, 44:21 against Portugal and 27:15 against Norway – in the group phase, followed by another two impressive wins, 27:17 against Romania and 31:24 against Germany in the main round.
Hungary had little trouble in the semi-final against Denmark, which they won 33:25, with their 25:19 win in the final against Germany crowning their achievement.
The final was no easy game, as Hungary's Emilia Varga was sent off for a dangerous foul, with Germany holding well at the break, 12:10.
In the end, the Hungarian side was too strong for Germany, as they constantly increased their advantage to secure the 25:19 win, courtesy of a five-goal game from Liliana Csernyanszki and Julia Farkas.
Germany's Viola Leuchter, the top scorer of the tournament, who scored five of her 55 goals in the final, could not stop the loss.
Hungary not only won their second straight gold medal but also their sixth medal in total, after four bronze medals between 1992 and 2017.
Germany won their second silver medal at the Women's 17 EHF EURO, their best result in the competition since winning the gold medal in 2017.
The bronze-medal game was won by Russia, who relied on an 11-goal game from Varvara Semina to take a 37:30 victory against Denmark.
It was Russia's first medal in the competition since winning silver in 2015.
 

For more information on the W17 EHF EURO 2021, visit eurohandball.com. 
Photos: EHF