07 Jan. 2022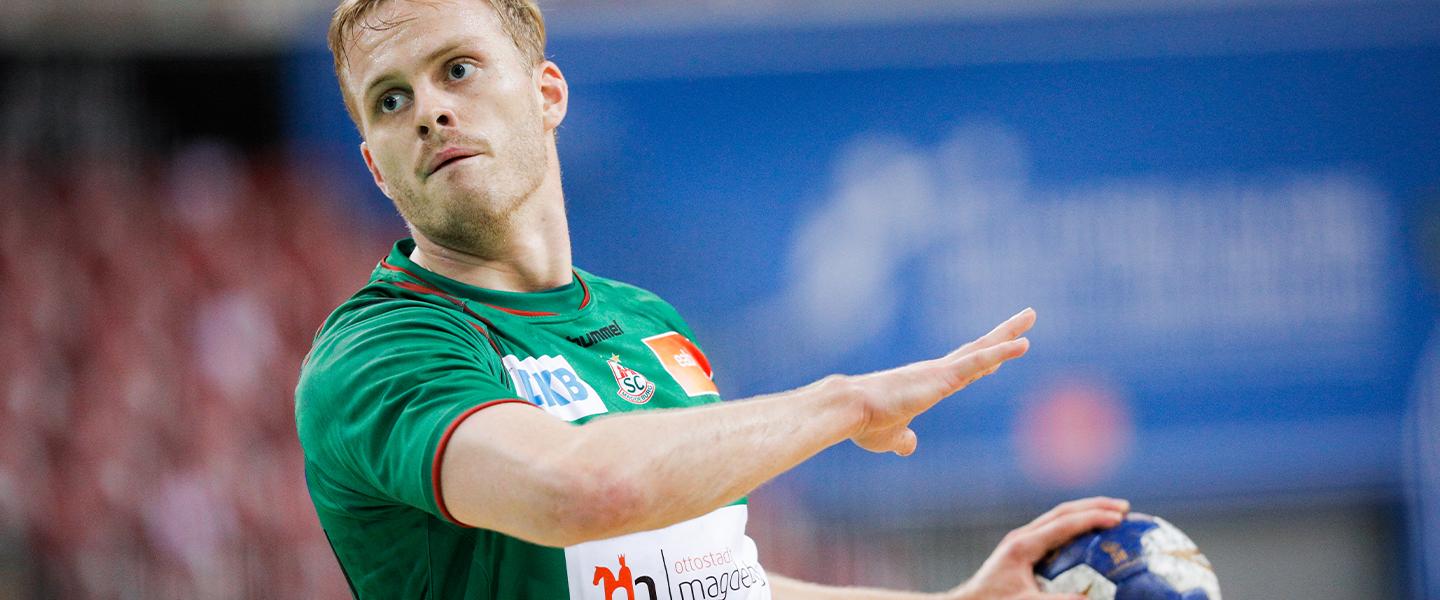 Ómar Ingi Magnússon, Iceland men's senior national team and SC Magdeburg right back, was named Iceland's Sports Personality of the Year 2021.
Magnússon, 24, has been an integral part of Magdeburg's success in the last season, as the German side clinched the IHF Men's Super Globe and the EHF European League Men, the first international trophies in 14 years for the German powerhouse.
"Of course, it is a huge honour for me, because being recognised for your performances is important. Topping this chart and winning this award just gets me even more motivated for 2022. 
"It was not such a surprise for me, because I made the final shortlist, but it is always emotional when your name is announced. I have been a fan of this award since I was little and many of my favourite athletes won it. Therefore, I am hugely proud and hugely honoured," said Magnússon to ihf.info.
 

The right back is the 10th handball player to win the award since the beginning of the annual poll in 1956. Previously, Sigríður Sigurðardóttir (1964), Geir Hallsteinsson (1968), Hjalti Einarsson (1971), Alfreð Gíslason (1989), Geir Sveinsson (1997), Ólafur Stefánsson (2002, 2003, 2008 and 2009), Guðjón Valur Sigurðsson (2006), Alexander Petersson (2010) and Aron Pálmarsson (2012) took the honours.
"Following into the footsteps of such important handball players is amazing and I hope this will not be the last time when I win this award," continued Magnússon.
He won the award with 445 points, 58 more than the second-placed Kolbrun Tholl Thorradottir, a gymnast. In the 25-person shortlist, Iceland's centre back Aron Palmarsson finished fifth with 143 points, while right wing Bjarki Mar Elisson was eighth with 109 points. Iceland women's senior national team right back Rut Arnfjord Jonsdottir placed ninth with 93 points.
The Icelandic right back had a superb season for Magdeburg, becoming the top scorer of the German Bundesliga, one of the most, if not the most competitive league in the world, scoring 274 goals.
But his contribution was even more crucial for his club team at the IHF Men's Super Globe, when Magdeburg clinched the trophy for the first time. In the three games he played in the competition, Magnússon scored 19 goals, enough for the third-best average number of goals per game in the competition.
The 24-year-old right back also made his national team comeback in a major tournament at the 2021 IHF Men's World Championship in Egypt, where he scored six times in four games, as Iceland finished 20th.
"The IHF Men's Super Globe win was definitely a superb moment for me, one that I will cherish and will hope to emulate once again. But now I am focused on the task at hand, which is the EHF EURO with Iceland. Hopefully, we will finish good and we are very confident," concluded Magnússon.
 
Magnússon at the 2021 IHF Men's Super Globe