14 Aug. 2019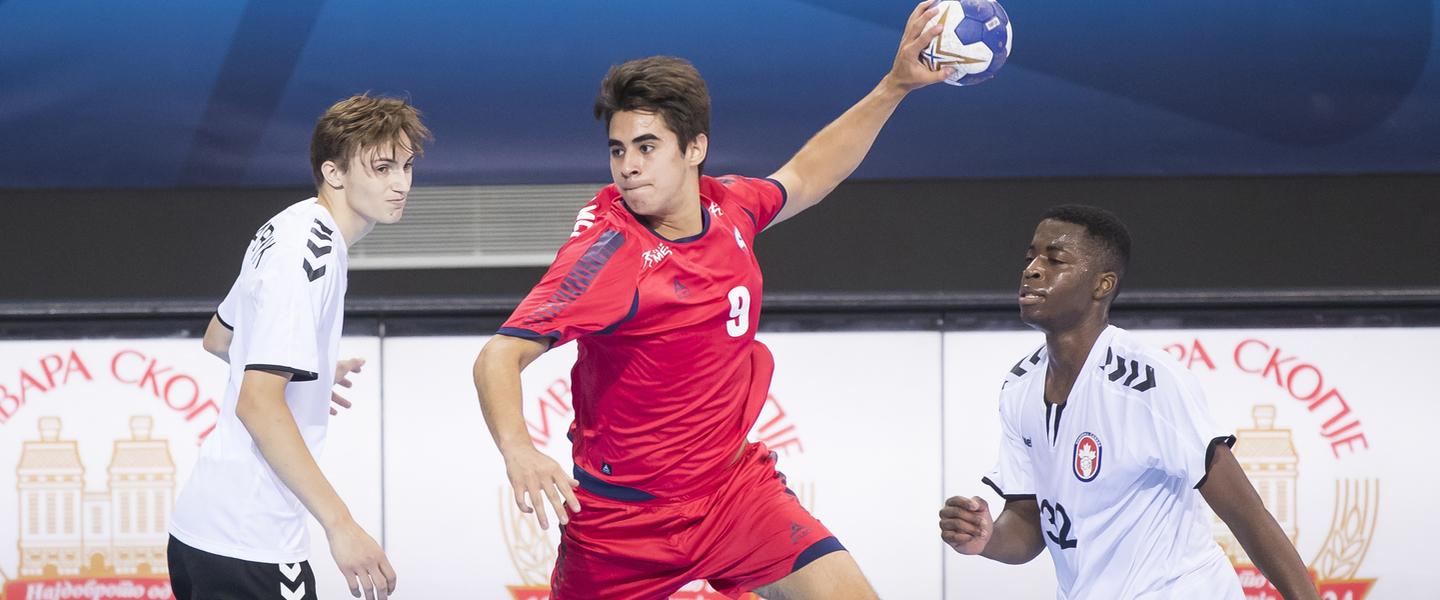 It was a one-sided win for Chile that opened the first day of 2019 IHF Men's Youth World Championship President's Cup matches in Jane Sandanski Arena, with the South American team creating an 11-goal lead in the first 30 minutes that meant the match was all but decided at the break. 
Chile will now play for 21st versus Brazil, while Canada will contest 23rd place against Nigeria. 
21-24 PLACEMENT ROUND 
Chile vs Canada 46:24 (21:10)
Canada were first on the score board but that was the last they held the advantage. After five minutes, Chile were beginning to create the distance, 4:2, and the defence was causing significant trouble for Canada. Canada slowly added to the score board, while Chile's goals rained in from all over the court. 
By the 20th minute, nine different players had already made their way onto the score board for Chile, while only three players had crossed the line for Canada. Chile's goalkeeper Hugo Valenzuela had a great opening, with five saves off nine shots faced in the first 20 minutes, for a rate of 55%. 
As Valenzuela's performance dropped off, Diego Caro came into goal and added seven saves of his own. At the end of the match, Chile's top scorer was Rodrigo Aedo, with nine goals at 100%, only two of which were on penalties. 
With such a decisive score line at the final whistle, the outcome was clearly decided long before. With 15 minutes on the clock, Chile were in front by a commanding 13 goals, and they hit a 20-goal lead at 39:19 in the 53rd. 
Player of the match: Rodrigo Aedo, Chile