06 Dec. 2019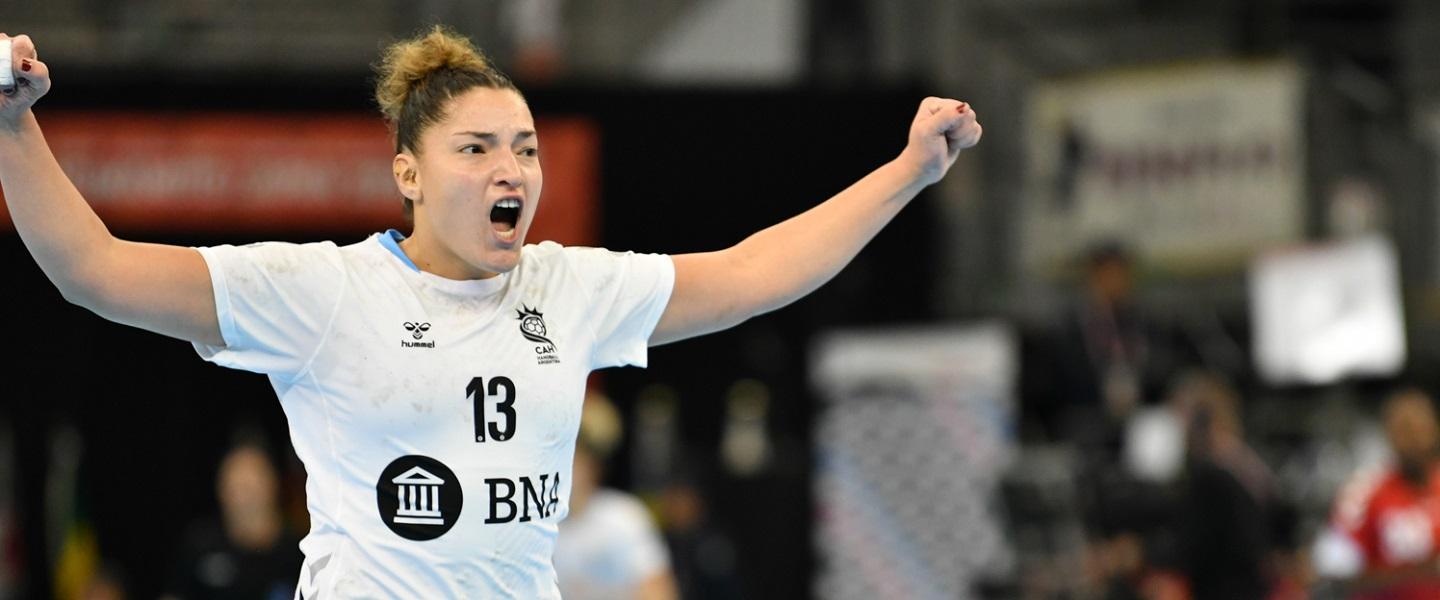 Argentina overcame a four goal halftime deficit with sound defence and an efficient offence to comfortably defeat Democratic Republic of Congo 25:16. 
GROUP D
Argentina vs DR Congo 25:16 (9:13)
Argentina's deficit started in the first two minutes when Congo's Estel Memana Daniele put one in the back of the net on a fastbreak. Teammate Christianne Mwasesa made it 2:0 just one minute later on another fastbreak after an Argentinian turnover. The two teams traded goals throughout the first half with Congo putting themselves firmly in front 13:8 after a Hillary Ikondo goal. The Ikondo goal capped a brilliant 5-0 run for the Congolese however, it was also the last goal Congo would score for awhile. The Argentinians went into the half down four goals.
Eduardo Gallardo's team came out playing like a completely different team in the second half shutting Congo out and scoring 12 goals in the first 17 minutes. Luciana Mendoza scored the first of the 12 unanswered with a penalty shot before adding another later in the run. She also got help from several teammates. Elke Josselinne Karsten put three in the back of the net, while Camila Bonazzola added two along with Malena Cavo. Karsten's fastbreak goal to cap off the run put the Argentinians comfortably up eight.
Congo struggled to offensively but managed to get three goals in the final 10 minutes for their only points of the second half but it was too little too late.
With the victory, Argentina finishes ahead of Congo in Group D with a chance to secure their highest finish at a World Championship. Despite the loss, Congo also have the chance to best their 20th place World Championship finish from 2013.
hummel Player of the Match: Elke Josselinne Karsten, Argentina