13 Dec. 2019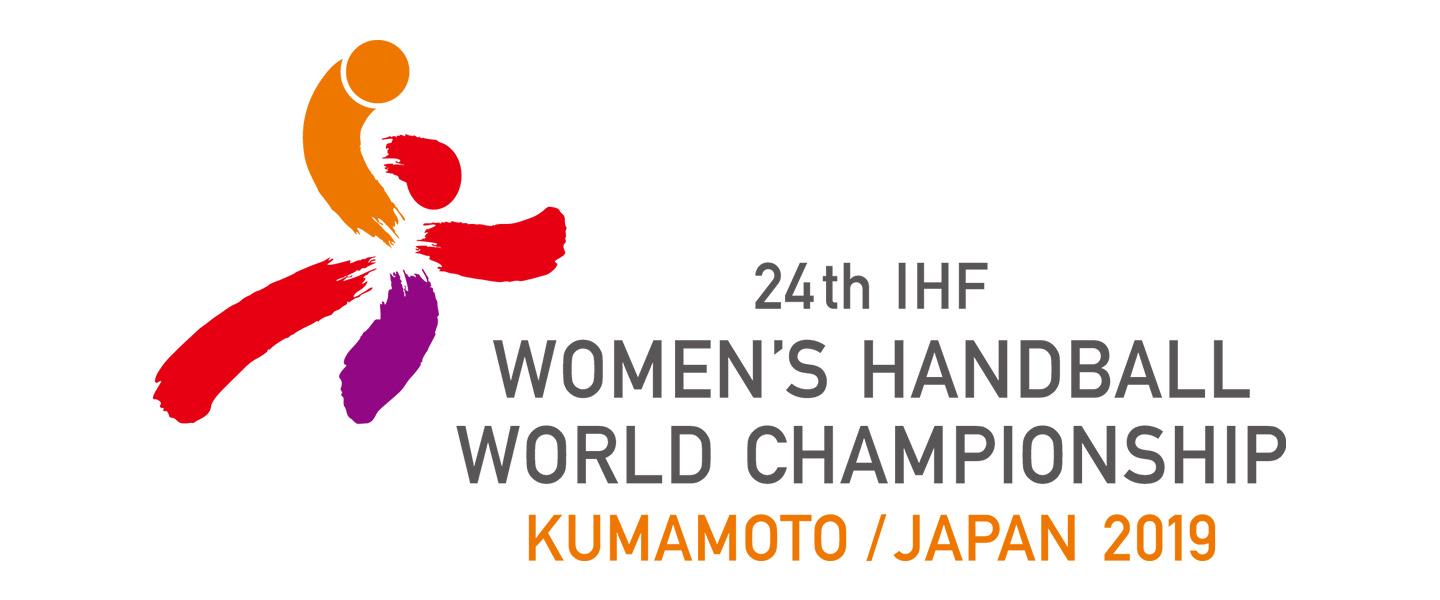 The large-scale interest in handball around the globe continues with the 24th IHF Women's World Championship from Japan being broadcast or streamed to every corner of the world thanks to our partners Lagardère Sport – the official media distribution agency of the IHF.
Starting on Saturday 30 November, the championship features 96 games, with the final taking place on Sunday 15 December.
For official IHF channels click HERE. 
Japan 2019 – TV and radio broadcast, live stream information
Information correct as of 16:00hrs (Japan time), 13 December
*updated with Italy
Free live stream
For all territories without rights-holder agreements, all games will be streamed live via the official IHF competition website at www.ihf.info and via YouTube. 
Radio rights-holder
Eurovision (EBU) has acquired radio rights for their member radio stations across Europe. For a list of radio stations please visit HERE.
Television rights-holders
Africa
Angola - TPA
North, Central and South America, Caribbean
Antigua and Barbuda - DirecTV
Argentina - Canal 7 (Televisión Pública), DirecTV
Bahamas - DirecTV
Barbados - DirecTV
Belize - DirecTV
Brazil - Enjoy TV (sublicence holder, broadcaster TBC)
Chile - DirecTV
Colombia - DirecTV
Cuba - Enjoy TV (sublicence holder, broadcaster TBC)
Dominica - DirecTV
Dominican Republic - DirecTV
Ecuador - DirecTV
Grenada - DirecTV
Guyana - DirecTV
Haiti - DirecTV
Jamaica - DirecTV
Peru - DirecTV
Saint Kitts and Nevis - DirecTV
Saint Lucia - DirecTV
Saint Vincent and the Grenadines - DirecTV
Sint Maarten - DirecTV
Suriname - DirecTV
Trinidad and Tobago - DirecTV
Uruguay - DirecTV
USA - NBCSN & Olympic Channel (NBCSN reserved for the final on Tuesday, December 17 from 2230-0000. Additional matches to air on the Olympic Channel)
Venezuela - DirecTV
Asia
Brunei - Astro
China - Huya
Japan - Jsports, KKT (Kumamoto Kenmin TV), KAB (Kumamoto Asahi Broadcasting), TKU (TV Kumamoto)
Malaysia - Astro
Republic of Korea - JTBC3 FOX Sports
Europe
Belarus - PVP+
Bosnia and Herzegovina - Arenasport
Croatia - RTL
Czech Republic - Sport1 / Sport2
Denmark - DR, TV 2
Estonia - PVP+
Finland - Viasat
France - beIN Sport France, TF1
Georgia - Silknet
Germany - ARD & ZDF, Sportdeutschland.TV, Eurosport 1 (simulcast on Eurosport Player)
Hungary - MTVA
Iceland - RUV
Italy - pallamano.tv, Eleven Sports (Final only - Live)
Latvia - PVP+
Lithuania - Sport1, PVP+
Moldova - PVP+
Montenegro - Radio Televizija Crne Gore (RTCG), Arenasport
Netherlands - Ziggo, NOS
North Macedonia - Arenasport
Norway - TV3 Norge, Viasat
Romania - Telekom Romania, DigiSport
Russia - Match TV
Serbia - Arenasport
Slovakia - Sport1 / Sport2
Slovenia - Šport TV
Spain - TVE Deportes
Sweden - TV3, NENT
Ukraine - PVP+

Oceania
Australia - Kayo Sports
Information correct as of 10:00hrs (Japan time), 10 December