19 Sep. 2022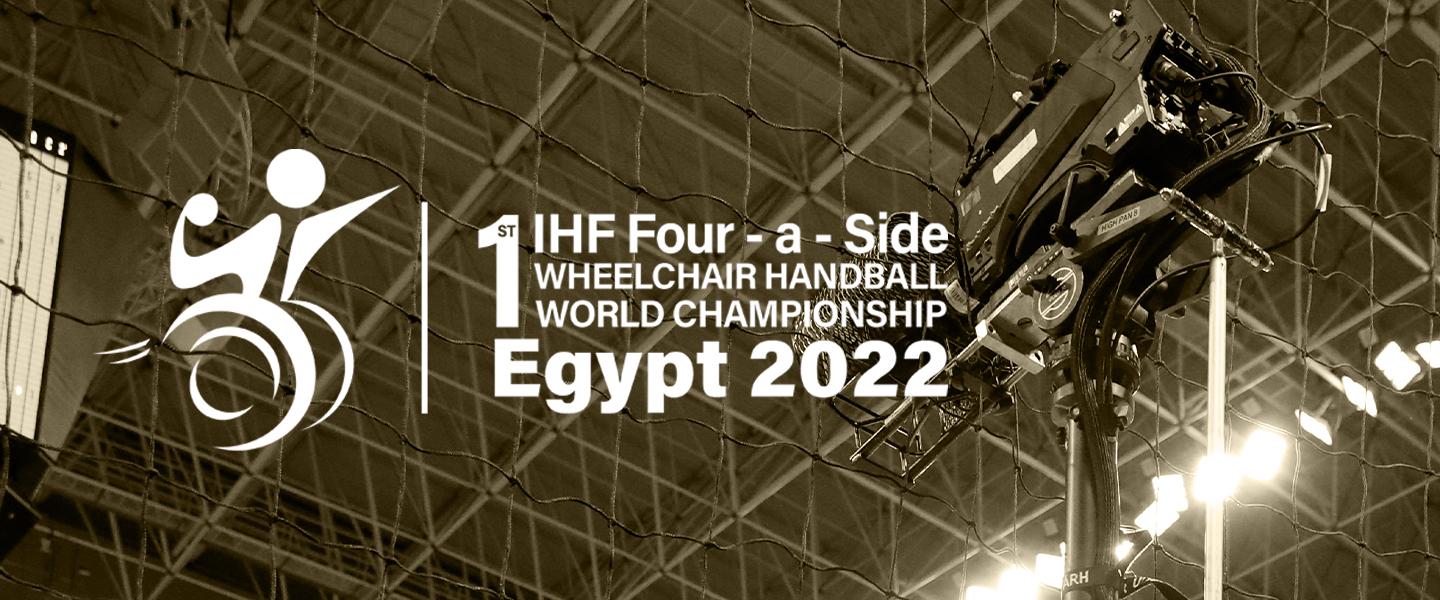 The very first edition of the IHF Four-a-Side Wheelchair Handball World Championship is right around the corner and the IHF will bring the sport and this historic event closer to fans all around the world via its various media channels. 
Six teams will take part in the World Championship, which throws off on 22 September in Dr Hassan Moustafa Sports Hall in Egypt and finishes after 18 action-packed matches.
IHF Egypt 2022 mini-site
The ihf.info Egypt 2022 mini-site has all the match previews, reviews, statistics, nominations, photos and much more. Click here. 
IHF Facebook
Like us! Interact with the event and go behind-the-scenes. Click here.
IHF Instagram
Follow us! See the very best images, stories and much more. Click here.
IHF-Competitions YouTube
Subscribe! All games can be watched via live stream, while our dedicated film crew also brings highlights of matches. Click here.
UPDATE: Due to technical problems, not all matches are streamed live. However, all matches will be available on demand to watch on the IHF-Competitions YouTube channel. 
IHF Twitter
Tweet and follow us! Let us know your thoughts on the tournament, plus keep an eye out for news and photos direct from the venues and games. Click here.
IHF App
Download! Egypt 2022 at your fingertips: Follow your favourite teams, read all the match previews, reviews and features and vote for your player of the match. Download for iOS and Android. 
Hashtags
You can also follow via the official hashtag for the championship, #Egypt2022. If you also want to know more about wheelchair handball in general, follow #wheelchairhandball. 
About Egypt 2022
The 1st IHF Four-a-Side Wheelchair Handball World Championship will be staged in Egypt from 22 to 25 September 2022, with Brazil, Chile, Egypt, India, the Netherlands and Slovenia vying for glory and the historic first title. The event will be hosted in 6th of October and features 18 games.