12 Aug. 2019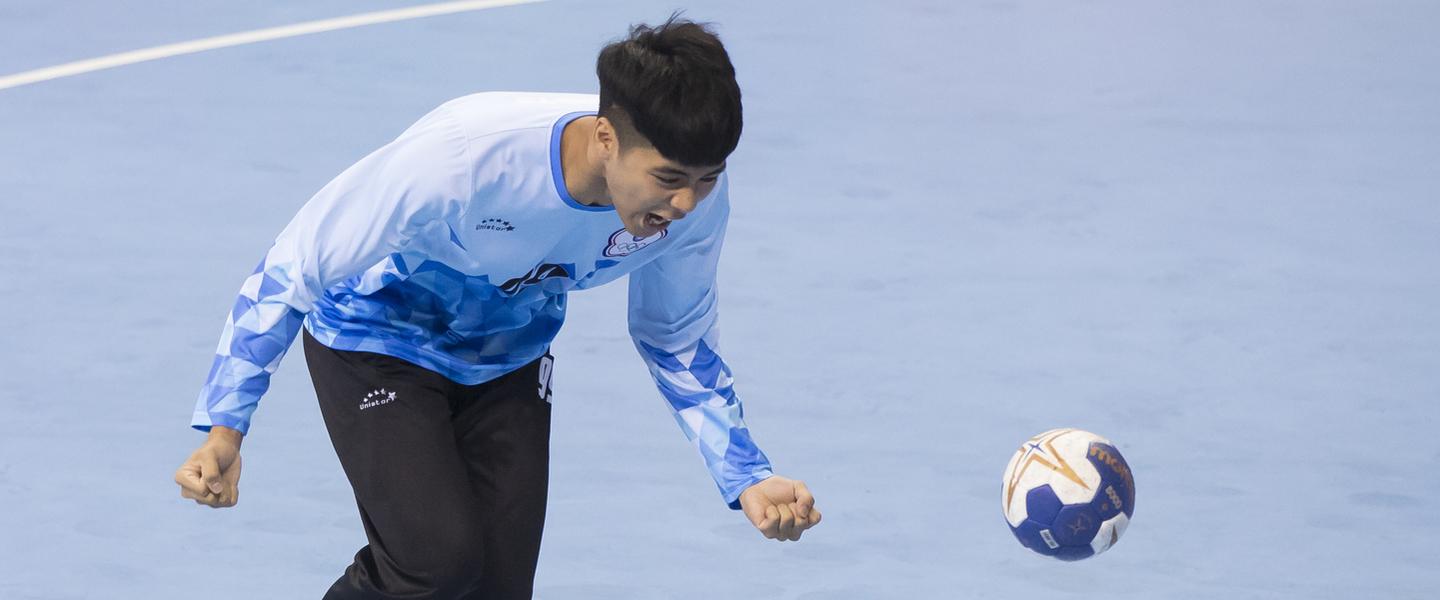 The final day of preliminary round matches at the 2019 IHF Men's Youth World Championship opened in Jane Sandanski Arena with Chinese Taipei claiming their first two points. The Asian side defeated Canada clearly, and it was not only their first win at North Macedonia 2019, but their first in history at the event, as they are on debut at the IHF Men's Youth World Championship. 
GROUP B
Chinese Taipei vs Canada 33:17 (17:6)
Though they had lost all their prior matches at North Macedonia 2019 clearly, Chinese Taipei have shown some great handball in Skopje. Most notably, they managed a nine-goal loss to defending champions France in round four – a result that is important given that the Asian team are playing the championship for the first time while the European nation are no strangers to the podium. 
On Monday, their play was rewarded with a commanding win that was never in question. Keeping Canada to just six goals in the first half, Chinese Taipei were in full control with an advantage of 11 at the break. 10 saves from goalkeeper Tsai Chih Chang were critical in that period, along with five goals at 100% from Yu-Chen Hsu. 
Chang started the match very strong, playing a key role in getting his side to a comfortable lead early, with five saves off eight shots faced in the first 10 minutes alone. When the first time-out was called by Canada coach Ludovic Roucoulet in the 17th minute, Chinese Taipei had a 9:5 cushion – which was far from as decisive as what was to come. With a big finish to the first half, Chinese Taipei pulled ahead to the commanding advantage they would take into the break. 
With such a distance in their favour at half-time, there was no doubt Chinese Taipei were on the path to victory. Canada fought hard, but as they only hit double digits in the 47th minute, off a goal from Jackson Howden, they were clearly overpowered. Chinese Taipei finished with a 16-goal victory that earned their first two points. 
Player of the match: Tsai Chih Chang, Chinese Taipei