01 Feb. 2023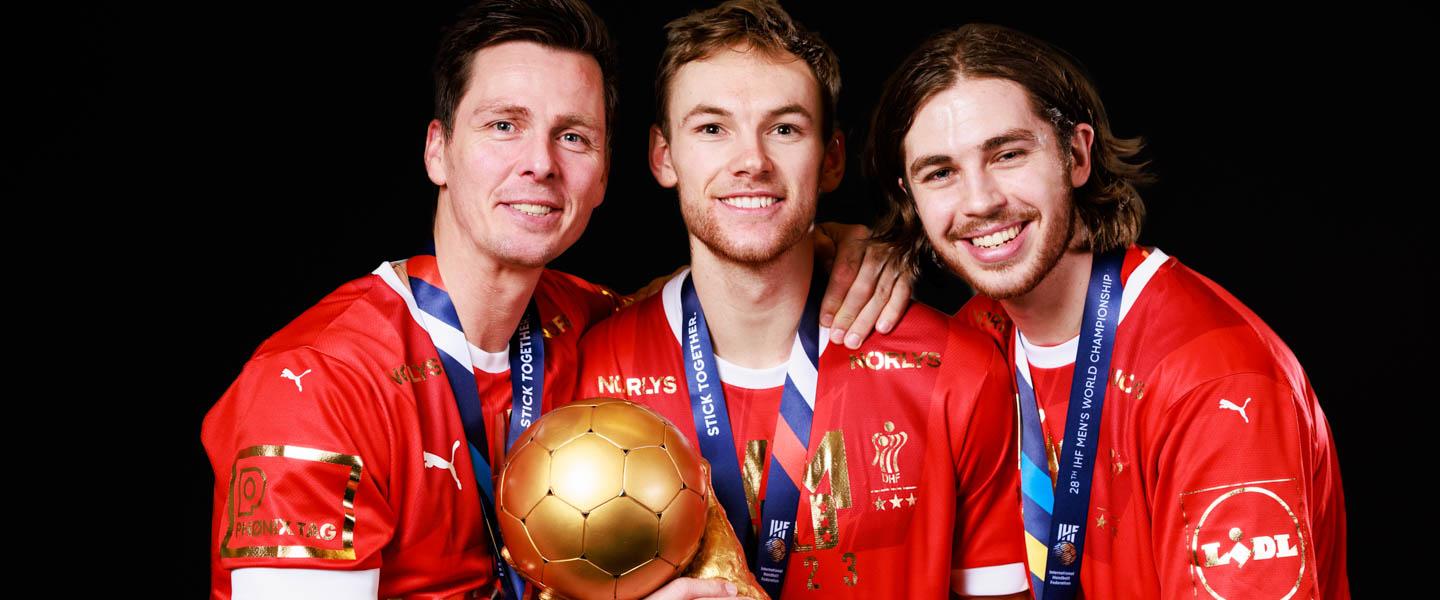 Denmark completed a historic three-peat when they delivered a 34:29 win against France in the final of the 28th IHF Men's World Championship, becoming the first team ever to secure the title three times in a row, riding a superb 28-match unbeaten streak, the longest-ever in the history of the competition.
While the final played in the Tele2 Arena in Stockholm saw thousands of Denmark fans in the stands, who flocked to cheer for their favourites, the reception back home was even more impressive, with tens of thousands of fans gathering in the Rådhuspladsen in Copenhagen where the trophy was presented.
It was finally the moment when Denmark could really celebrate with their fans, as COVID-19 restrictions prevented large gatherings two years ago, when the charter that brought back the team from Egypt was greeted and escorted by two F-16 fighter jets from the Danish Air Force base at Skrydstrup.
The Denmark team arrived in the central square of Copenhagen at 17:00 CET, where the fans had already gathered to see the team, which was greeted by Copenhagen's mayor Sophie Hæstorp Andersen and Denmark's Minister of Culture Jakob Engel-Schmidt.
"Your performance shows the way forward for handball. Not only as an elite sport, but as a sport for many - in fact, one of the most played sports in Denmark," said Sophie Hæstorp Andersen before the team took part in a reception at the Copenhagen City Hall.
The team subsequently went to the balcony of the Copenhagen City Hall to present the trophy, with the players getting a rapturous reception from the fans, who celebrated in style.
"I think this is the greatest moment of my life. Being able to share such an experience with so many people in Denmark. I can't describe it in words. It is the greatest thing you can experience," said the MVP and the top goal scorer of Poland/Sweden 2023, Mathias Gidsel, according to Danish TV station TV2.
Gidsel, who is now a two-time World Championship winner, did not have a hero's welcome two years ago as a ban was imposed on large gatherings due to the COVID-19 restrictions.