09 Dec. 2019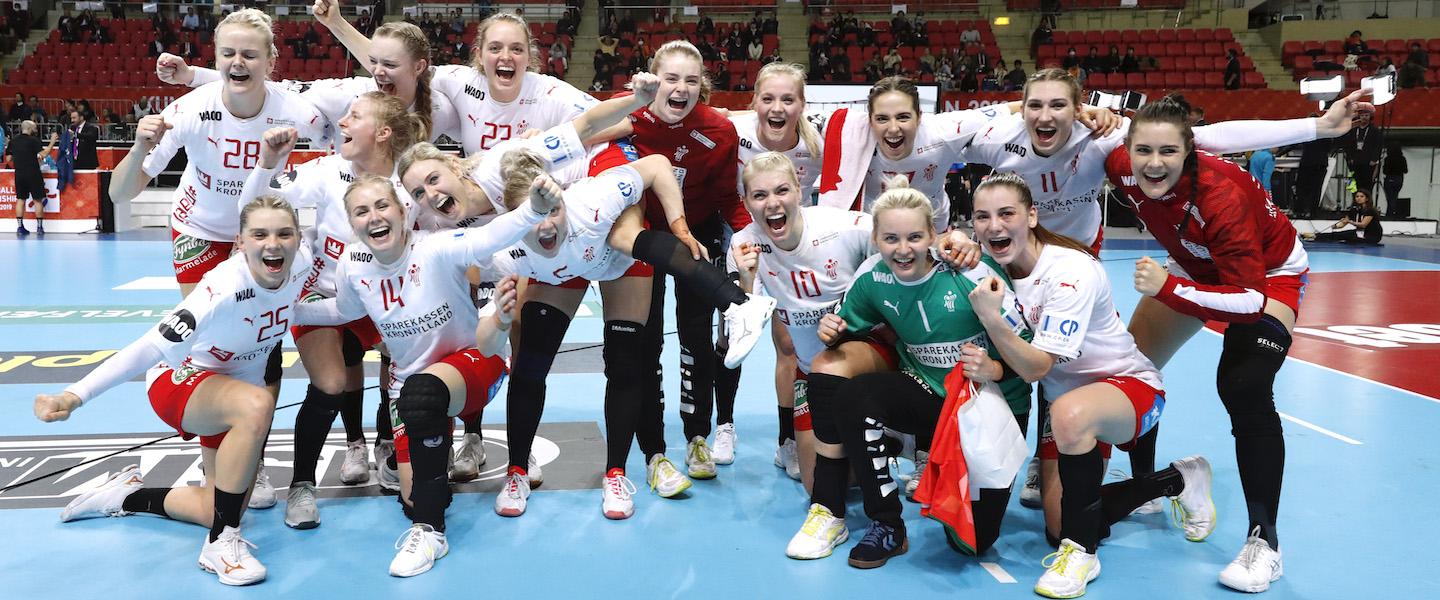 Denmark collected their first win in the 24th IHF Women's World Championship main round with a commanding performance versus 2017 bronze medallists the Netherlands, thereby moving up to three points on the Group I table. The Netherlands stayed on four points following what was their second main round loss. 
GROUP I
Denmark vs Netherlands 27:24 (14:9)
Once again goalkeeper Sandra Toft caused Denmark's opponents a headache. The keeper saved at 57% in the first half and finished the match with 20 saves at an overall rate of 45%, playing an important role in the win. 
Thanks to Toft's effort and the 6-0 defence that stood in front of her, the Netherlands had a hard time finding the goal and fell behind early. When Netherlands coach Emmanuel Mayonnade called a time-out at the end of the first quarter, his team trailed by four goals, 18:14. The Netherlands found their game as the half progressed, but they could not reduce the deficit created early and even saw a five-goal advantage against them at half-time. 
Denmark's defence was very effective against the Netherlands' attack, and even after 50 minutes only seven Dutch players had scored. On the other hand, with his side clearly in control, Denmark coach Klavs Bruun Jorgensen could afford significant rotation, and all his players contributed to the effort. 
It was not for lack of trying that the Netherlands could not score – they took more shots than Denmark, but scored fewer due to Toft. Denmark also limited the Netherlands' fast breaks with quick returns to the defensive line, removing one of the most important weapons for the 2017 bronze medallists. 
After the five-goal distance at the break, the Netherlands fought hard to come back, but with 15 minutes remaining, they still trailed by four. Mayonnade tried seven-against-six in attack, taking out keeper Tess Wester in favour of an additional attacker, and the tactic was rewarded as back Lois Abbingh brought the Netherlands within two at 19:21 in the 50th. 
A minor injury saw Wester off the court in the last 10 minutes, but Rinka Duijndam was a solid replacement, making an important save in the 55th minute to keep Denmark from turning 23:21 lead into an advantage of three. However, Laerke Pedersen struck less than a minute later and although the Netherlands were chasing hard, the edge was clearly still with Denmark as the buzzer approached.  
With a distance of two against them with just over two minutes on the clock, 23:25, the Netherlands changed to 5-1 defence with Kelly Dulfer in front, but the formation suited Denmark. First right back Mie Hojlund broke through the centre then left back Anne Mette Hansen followed suit, and their two goals secured the victory for the Scandinavian side.  
hummel Player of the Match: Sandra Toft, Denmark