12 Dec. 2019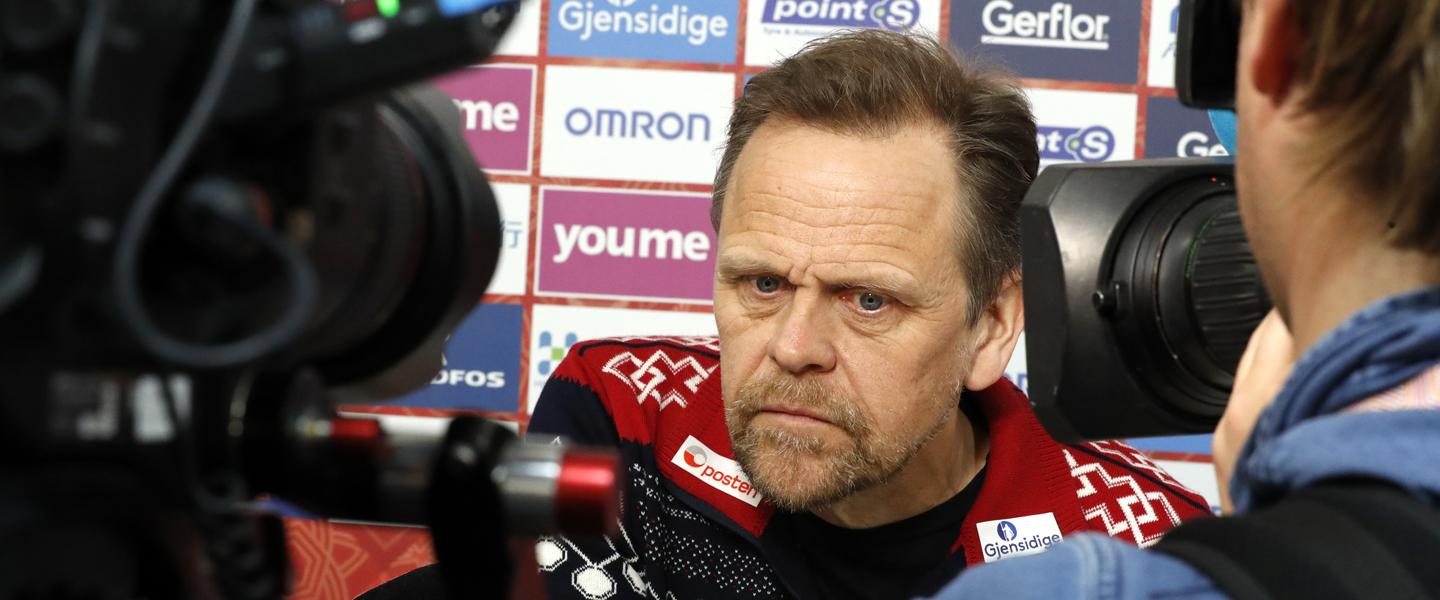 Speaking at the media call before their 2019 IHF Women's World Championship semi-final match against Spain, Norway coach Thorir Hergeirsson took time to talk to IHF.info about the importance of the global nature of handball.
IHF.info: In some media conferences, when European teams look ahead to their next opponents who could be from Asia, Africa or South America, some media assume European teams have already beaten them, but you're always very quick to say nothing is certain and very supportive of these nations and how they are progressing on the global stage.
Of course, you are here with Norway and only thinking about them, but with teams like Senegal, for example, becoming stronger here at Japan 2019, does this make you happy as a handball person first and foremost?
Thorir Hergeirsson: We want to spread our sport – we want to be a bigger sport internationally. You have to remember always that if the new handball nations are going to take new steps and get better, they are going to have to have an arena where they come and find out what is good enough, and what is not good enough, and have a reference on the level.
You remember, 20 years ago Brazil were not playing [competitively], they were losing by many goals. Angola were losing with many goals; Japan were losing by many goals – they have all developed [since] and in 2013 Brazil were world champions.
This would not be possible if they didn't have a chance to play against the best teams. So, yes, I support these nations that we have in world championships because, otherwise, they will never learn what to do to get better and to proceed.
If they don't proceed and develop, they will be no handball in these areas of the world, in these nations.
IHF.info: You are a busy man, but do you get a chance to watch competitions in other continents around the world online or in person, or are you just studying European teams and players which you will be facing?
Thorir Hergeirsson: Most of the time I am watching our players who are playing all over Europe, but I like to see different styles of teams, but most of it is at Olympic Games or World Championships of course, but sometimes I watch matches from Asia and South America, but not so much.
IHF.info: When you are at world championships and Olympic Games, of course you are focused on Norway, but generally, you're sharing hotels with other teams and coaches from around the world. Do you get the opportunity to speak to other coaching staff about different coaching philosophies and styles?
Thorir Hergeirsson: Not so much as I would like to do as I like to discuss with different cultures and different philosophies but there is not so much time in championships.
But I know a lot of the coaches who are coaching around the world, like Morten Soubak in Angola, I know him quite well and we have done some co-operations. Both as coach of Brazil when he was coach there, we had some co-operation together – training and matches, and the same with Angola in the first year he was there.
I have no system of speaking to coaches, just when we meet at competitions, we talk. 
It's interesting to hear from coaches who have worked in different continents because it's different cultures and different challenges. It's interesting to hear. But when we're in championships, there's not so much time, you're in this bubble.
IHF.info: When you come out of Europe and travel to somewhere like here in Kumamoto, and hear Japanese journalists talking so enthusiastically your team and Norwegian handball, do you realise how big this team is around the world and how much your players influence players in South America, Asia, Africa, for example?
Thorir Hergeirsson: Yeah, you do. That's why it's important you come outside of your own 'garden'. It's important for us to know that these players, especially, are the idols of the young players.
IHF.info: …and it's not just the players, but you as a coach too?
Thorir Hergeirsson: Well, I hope I can bring something to the development of handball. Because we all love handball and we want it to get better. So, if I can put something in there then I am very pleased.