16 Jul. 2020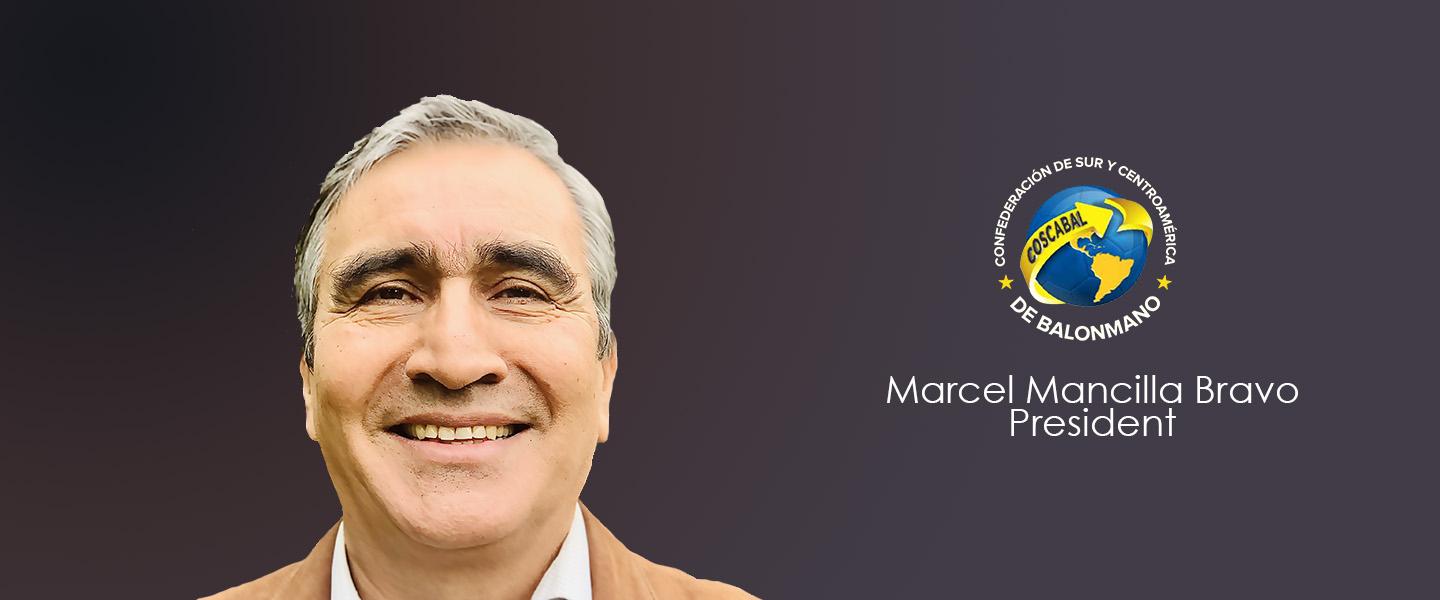 It has been just over one year since the South and Central America Handball Confederation (SCAHC or COSCABAL) was formed in Colombia, following the split in the Pan American Team Handball Federation in order to allow for more development opportunities and bespoke management of the varied and unique situations among the member federations within the region. 
Featuring countries such as Brazil, Argentina and Chile, which have made a name on the international stage, as well as emerging nations with completely different requirements for management and development, SCAHC must cater to a diverse level of member federations. 
For President Marcel Mancilla, this is part of the challenge for the SCAHC – but the ambitions and determination to succeed and improve the situation across the confederation are clear to see. 
ihf.info: In what ways is handball thriving in your confederation?
Marcel Mancilla: It is an arduous task and needs all the attention and professionalism from all of us who make up COSCABAL. A very interesting work in the human, technological and sports is being carried out, with the participation of all countries.
During this pandemic we have held online seminars for players, coaches, referees, managers and the general public, both in the indoor and beach modality, reaching very high levels of participation, for over 200 people always training, which makes our commitment even greater. The level of commitment of the attendees has been so high that we have had to highlight the levels of excellence with 100% attendance and 100% approval.
Also, analysing the post-pandemic scenario since months of hard work and effort await us, to analyse the different realities and begin to reorganise the competition with its different variables. In particular, I expect a particularly narrow post-return situation due to two aspects: the new permanent measures that prevent regrowth in sports situations and the effect on the operation of national federations of the prioritization in the allocation of state resources to health activities by about sports. In both areas, our Council is working to adequately plan the necessary supports and ensure the holding of championships.
ihf.info: How does handball compete with other popular sports within your confederation?
Marcel Mancilla: In a continent like ours, that is particularly passionate about soccer, other sports have an expectant place and that is why we are always looking for new challenges. There are countries in the region that television and media dedicate some of their programming and space to and they must be used. When they transmit handball games, be they local, European or international competitions, the audience measurement is important. Although, unlike football, we have to know how to get the most out of that space. 
The own sports rivalry between nations and the pride of representing the country is transferred to handball – that is why the championships between the national teams are a matter of permanent concern at all levels.
It should also be clear that handball is played by both sexes in the same way – there are countries where the [number of] federated female players is small, but in others it is superior to that of men. Thus, the challenge is special, since the increasing participation of women and the presence in events is permanent and is supported from all levels of COSCABAL. Thus, the total number of people who practice handball has nothing to envy to the popular sports of the region.
 
ihf.info: Why did you want to become confederation President?
Marcel Mancilla: First of all, because I love handball. I have lived and felt this sport for many years. I am proud to be the President of COSCABAL and I take on the challenge with fullness and satisfaction.
It was a desire and longing for me, after my time as Chilean handball coach, to be able to contribute all my experience and ability to bring the highest international handball players to the continent. All parties working in harmony, in a serious, professional, responsible and joint manner will be my main objective.
Sometimes I also feel that my challenge is to know how to take the seat that corresponds to the region, to its players and coaches who are already world leaders and in that the National Federations have a task. In the [IHF] President's metaphor, we are going to dust off "the diamond" that is in South and Central America to show it to the world: "the pyramid is already under construction."
ihf.info: What initiative are you most proud of that your confederation is doing or has done?
Marcel Mancilla: Above all, in strengthening ties with the IHF, in a framework of absolute trust – the basic pillar of any organisation that wishes to be successful. The IHF did and does a lot for our continent. Much of the growth is due to this and the future will depend on working together. I am fully identified and consubstantiated with its guidelines as I have found a highly committed professional human team in many challenges that cannot be seen from a distance, but are yielding results and ensuring a better future. The low conflict and the economic success of the IHF tells us that its governance is quite good.
Also, the enormous satisfaction that all the countries that make up COSCABAL feel included, without distinctions. We have been working very well with all of them and that will be the real secret in achieving the objectives set. Fundamentally, the participation of all the actors in our sport: players, coaches, referees, managers and parents. In our union will be our growth. 
The implementation of the [IHF] Trophies and the increase and allocation of world quotas have generated a large number of games played even for emerging countries. We have a strategic plan, a business plan, a good model for the development of communications and digital presence, but our emphasis is on doing the things that we can in a short time and effectively because we do not have the necessary resources for a broad and extensive development.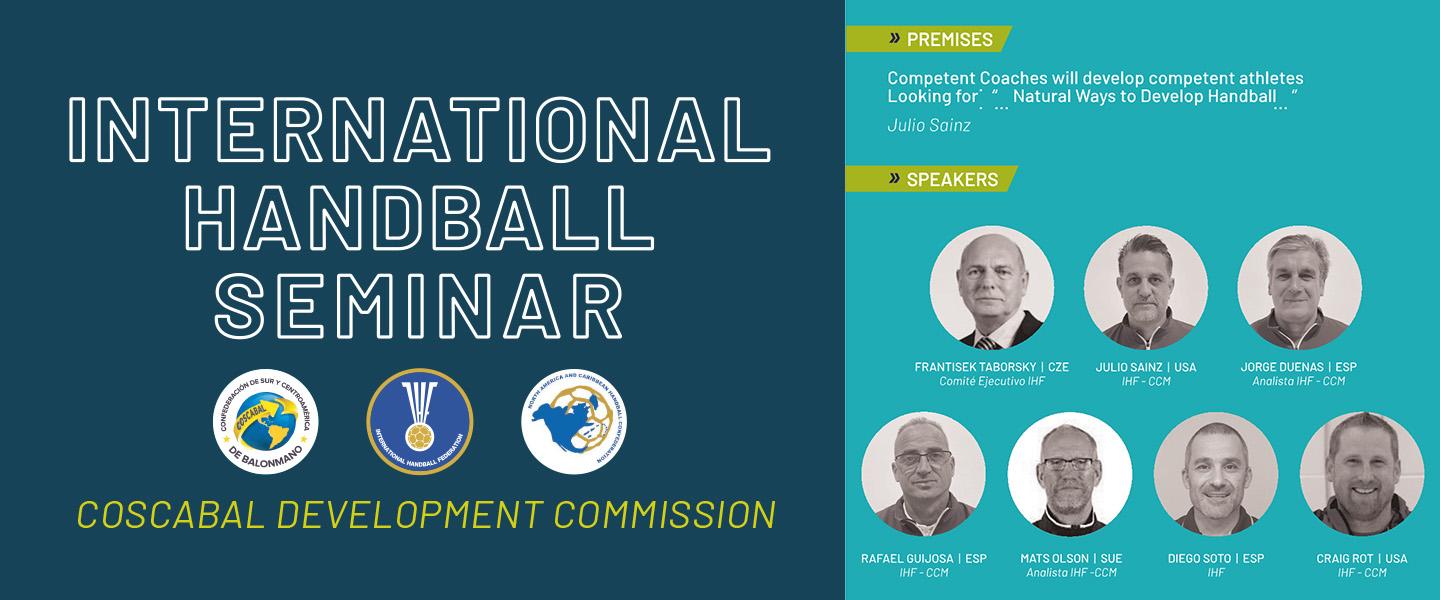 ihf.info: What is something you are excited about for your confederation in the next five years?
Marcel Mancilla: Taking a leap of quality in the structure and sport. Ensuring that the organisation works for everyone, as well as organising and ranking the competence of both adults and lower divisions are key steps for the future. The young categories are our future and to them we must give the greatest attention so that they can develop and reach international competitions with the necessary experience so that they can measure up. [We must] Manage to spread handball in every corner of the continent and make it possible for sponsors to be interested in the product in a way that means more investment for the growth of the region.
Also, as I expressed previously, COSCABAL can be a bridge for the emigration of young talents for their personal and sports growth.
 
ihf.info: In South and Central America, there are some leading nations. How do you assist development in the nations where handball is in an earlier stage of development? 
 
Marcel Mancilla: There is a great polarisation of handball in Argentina, Brazil and Chile, mainly and partially Paraguay and Uruguay, but that does not mean that in other countries they do not practice it. There are countries that grew in recent years and have a large number of children and young people practicing it. 
Uruguay, to give an example, is one of them, and this was demonstrated by qualifying for the Men's World Championship that will take place in Egypt in January 2021. And regarding the refereeing issue, the Uruguayan IHF couple whistled the final of the Junior Women's World Championship in Hungary and had a very good performance at the Women's World Championship in Kumamoto last December.
From the first day, we have been clear that we must collaborate with the growth of all the countries that make up COSCABAL, providing them with tools and resources for their development. Having different levels of development forces us to duplicate efforts supporting the development of high-level countries and [simultaneously] carry out the development of emerging countries. This development not only encompasses sports equipment, but also human resources that include foreign trainers and referee trainers that will enable them to take that leap in quality that we all hope for, so that this polarisation is decentralised. 
The IHF Trophy, the tournaments of emerging countries, which we request to be also for women, among others, are an excellent and brilliant initiative of Dr Hassan Moustafa that make developing countries strengthen their structures and in this way they can be inserted at the international level.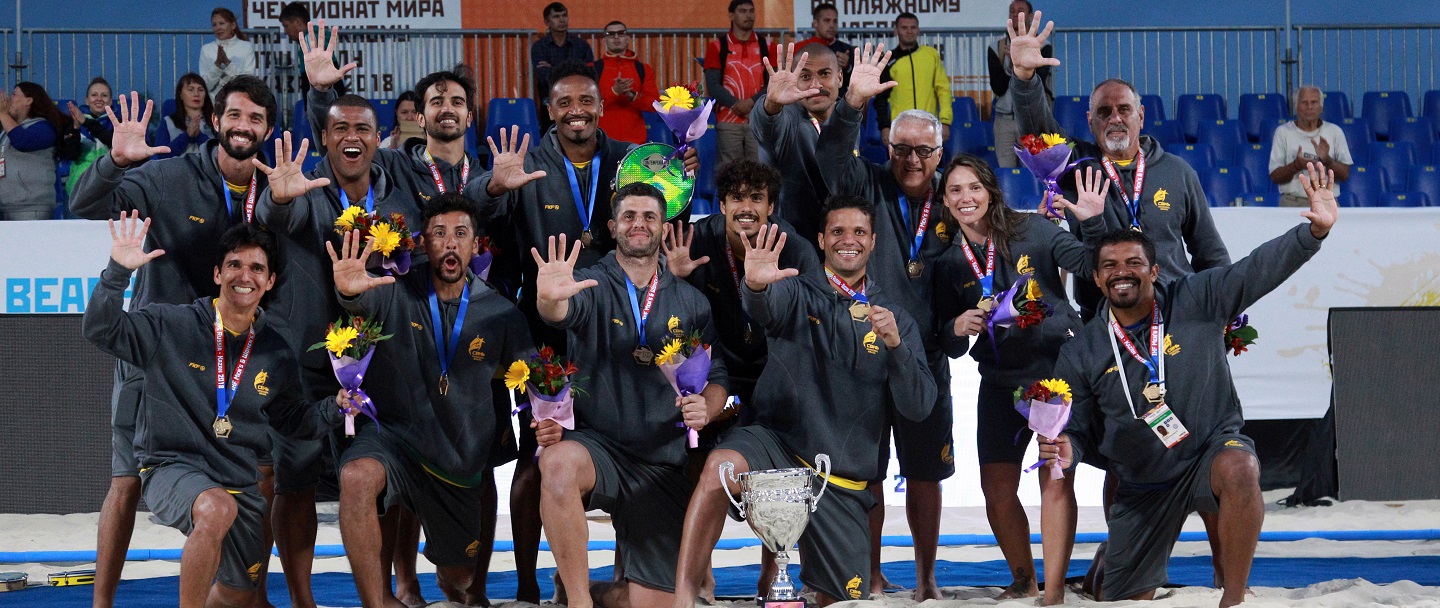 ihf.info: On the other hand, in what ways do you work with federations such as Brazil, Argentina and Chile, who have more experience on the international stage, to keep moving forward? 
 
Marcel Mancilla: Brazil, Argentina and Chile already have a structure and experience that makes them among the elite of international handball. They have very important human resources enriched by foreign technicians who give them that, plus that sets them apart to grow even more. In order for them to continue making further progress on the international stage, it will be important for other countries in the region to continue and accelerate their growth so that internal competition is more even. It will also be essential that we can collaborate with the emigration of their players to the European continent so that they can continue to develop on a different scale and may have greater demands both individually and collectively. 
The exchange of experiences and development models applied in these three countries has started with their support, as they recognise that the progress of the region's national teams will improve the overall performance of the region and in particular will force them to improve even more.
ihf.info: What do you see as the unique challenges for your continental federation?
 
Marcel Mancilla: The challenges are many, but we must emphasise the even greater growth in the number of young players at the continental level in order to have a sustained growth in handball, especially in the least developed countries. We understand that strengthening the base of the pyramid is key to ensuring the achievement of a higher peak. We also aspire to achieve some international podium in indoor handball soon, because in beach handball, we aspire to have more countries on the podium.