31 May. 2022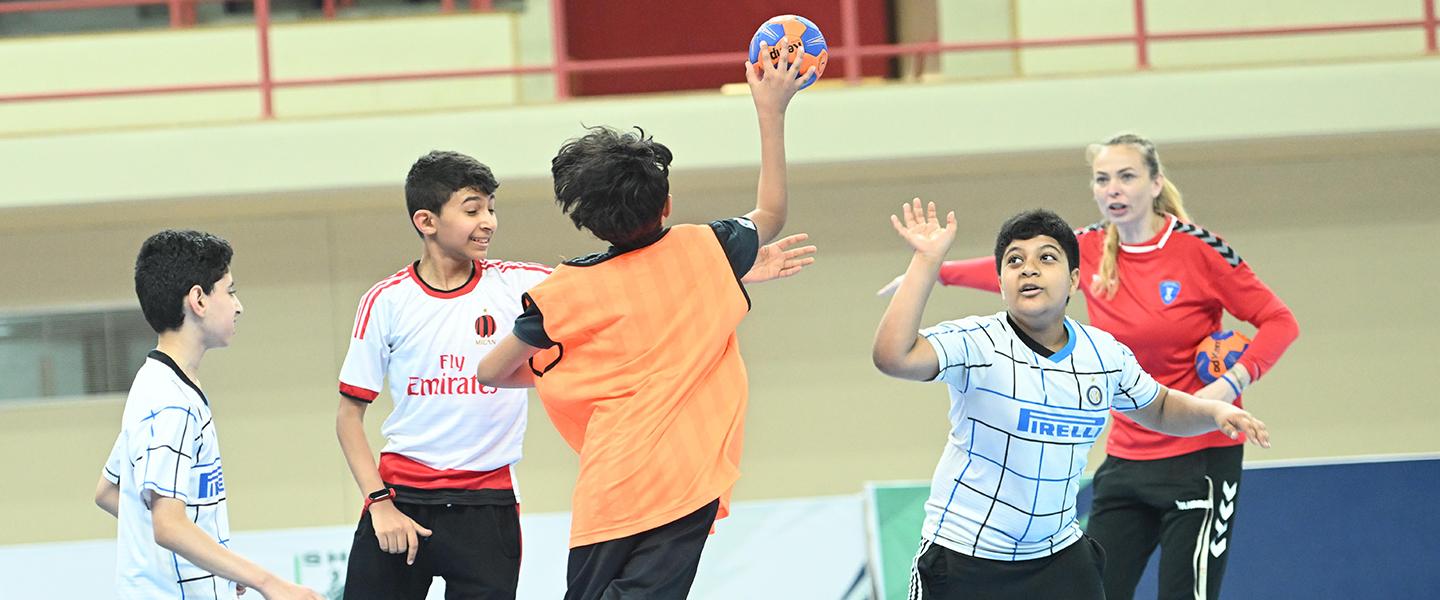 During the past decade, the International Handball Federation (IHF) has put a huge emphasis on developing handball at all levels, even at the youngest of ages, launching a training and education programme for physical education teachers and coaches in schools across all continents in 2011, called Handball at School.
The Saudi Arabian Handball Federation (SAHF) became one of the first National Federations to request the help of the IHF to benefit from a long-term programme to develop handball in the country, starting from the ground level, namely in schools, where young children can learn the basics of the sport.
During the month of May, several events took place in Dammam, where an IHF Handball at School course was held with 51 attendees, including five women, as they contributed actively during lessons, presented the tasks and led the children during training.
Under the supervision of IHF Lecturers Dr Ilona Hapková and Dr Nabeel Taha Alshehab, the participants of the course took part in both theoretical and practical courses, such as improving the basic technical-tactical skills with and without ball, understanding the fundamental tactical elements in small groups or planning the qualitative and quantitative assessment of players.
On the last day of the course, which took place between 16 and 20 May, a Mini Handball festival was organised with 85 participants under the age of 12, working on their development of their handball skills like shooting, passing and catching, ball handling and ball manipulation, with a practical assessment of the teachers following suit. Eventually, 48 participants, including all of the five women, secured the IHF D Licence in another important step for the development of Saudi Arabian handball.
A new vision underlined in handball
Saudi Vision 2030 is a programme announced in April 2016 and represents Saudi Arabia's plan not only to diversify its economy and address the challenges brought by low global energy prices but also to implement far-reaching social and lifestyle changes.
Saudi Vision 2030 acknowledges that opportunities for playing sports in Saudi Arabia have previously been limited and recognises the importance of sports as part of a healthy lifestyle. Saudi Vision 2030 includes the aim of "encouraging widespread and regular participation in sports and athletic activities, working in partnership with the private sector to establish additional dedicated facilities and programmes".
Handball is a part of this programme and this first team sports course in Saudi Arabia that was attended by both men and women – a milestone for Saudi Arabia – represents a chance for the sport to grow organically and healthy.
Photo: Saudi Arabian Handball Federation