03 Aug. 2020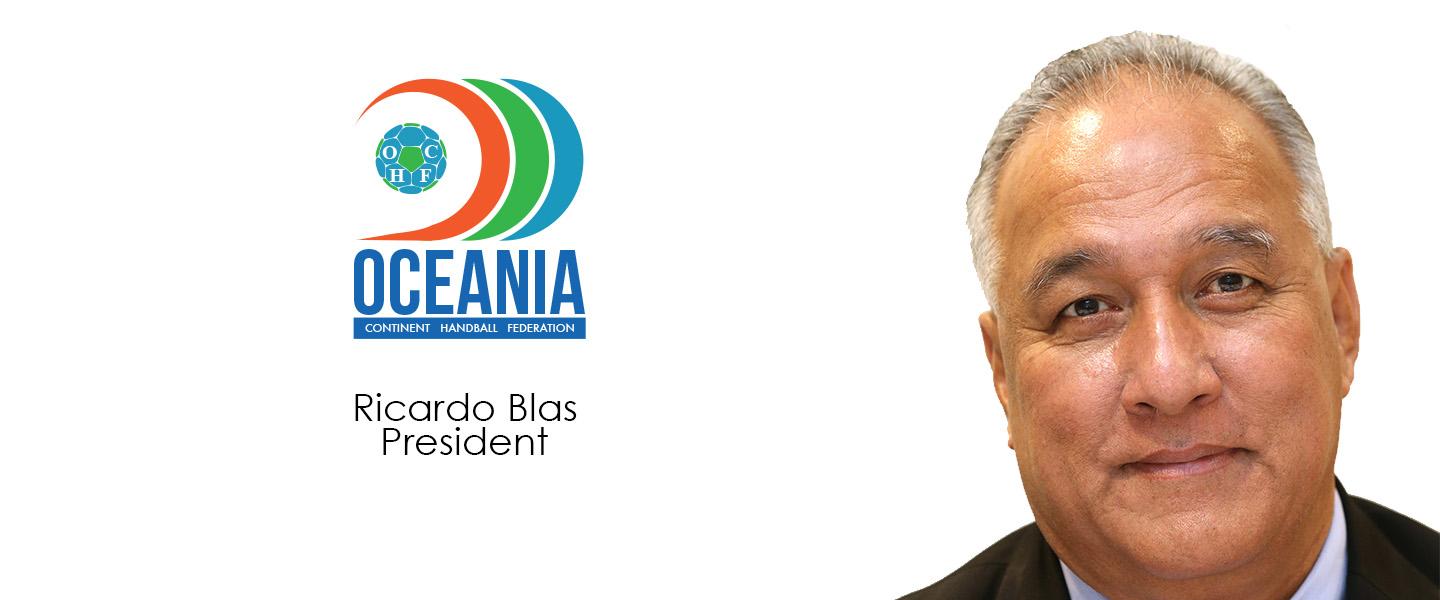 The first rumblings of handball in Oceania began in the 1980s, before the original governing body of the continent was formed in 1993: the Oceania Handball Federation, in Sydney, Australia. In 2011, the Oceania Continent Handball Federation (OCHF), the present-day governing body, was re-founded before being formally recognised by the IHF in 2014. 
OCHF President Ricardo Blas, from Guam, was appointed, and remains at the helm in 2020. 
Oceania is one of the youngest continents to play handball, and is a unique one to govern considering the geography and diverse member federations within the region. 
In recent years, beach handball in particular has thrived, given the ease of access to resources – the opposite of which is one of the primary challenges for continued development of indoor handball. Nevertheless, the only completely volunteer-run Confederation also faces some of the most difficult challenges of any Continental Confederation, as Blas shares with ihf.info in this interview.   
ihf.info: In what ways is handball thriving in your Continental Confederation? 
Ricardo Blas: Handball is still relatively new to many of the member countries. The more advanced programmes are in Australia and New Zealand. They are better organised along with good financial support from their internal source. The other National Federations (NFs) are American Samoa and Cook Islands. We had [at] one point a good programme with Samoa but the leadership compromised the programmes and athletes.
We also have two Associate Members of New Caledonia and Tahiti and they also have a good running programme. Vanuatu had a programme and we are trying to provide the NF the support they need to strengthen their programmes. Kiribati also has a good development programme but limitation [as] living on an Island Atoll has their challenges in facilities and space but most islands have lots of beach spaces and [that is] why I continue to promote beach handball. 
 
ihf.info: How does handball compete with other popular sports within your Continental Confederation? 
Ricardo Blas: [Aside from Australia and New Zealand,]  many National Federations' handball programmes are relatively new to the NOCs (National Olympic Committees) Therefore, their recognition and support is through my intervention with their NOC leadership. However, most of the NOC have not prioritised handball as a key programme and one of the things we are trying to do is to have the Pacific Games Council include the sport of beach handball into the Games programme. However, we do not see this happening until sometime after the 2023 Pacific Games in the Solomon Islands. I have asked the Games Council Executive Director to put me on the PGC AGM (Annual General Meeting) Agenda that is scheduled for November, but as of last Tuesday, we have been advised that the Games Council has pushed the AGM back to mid-December.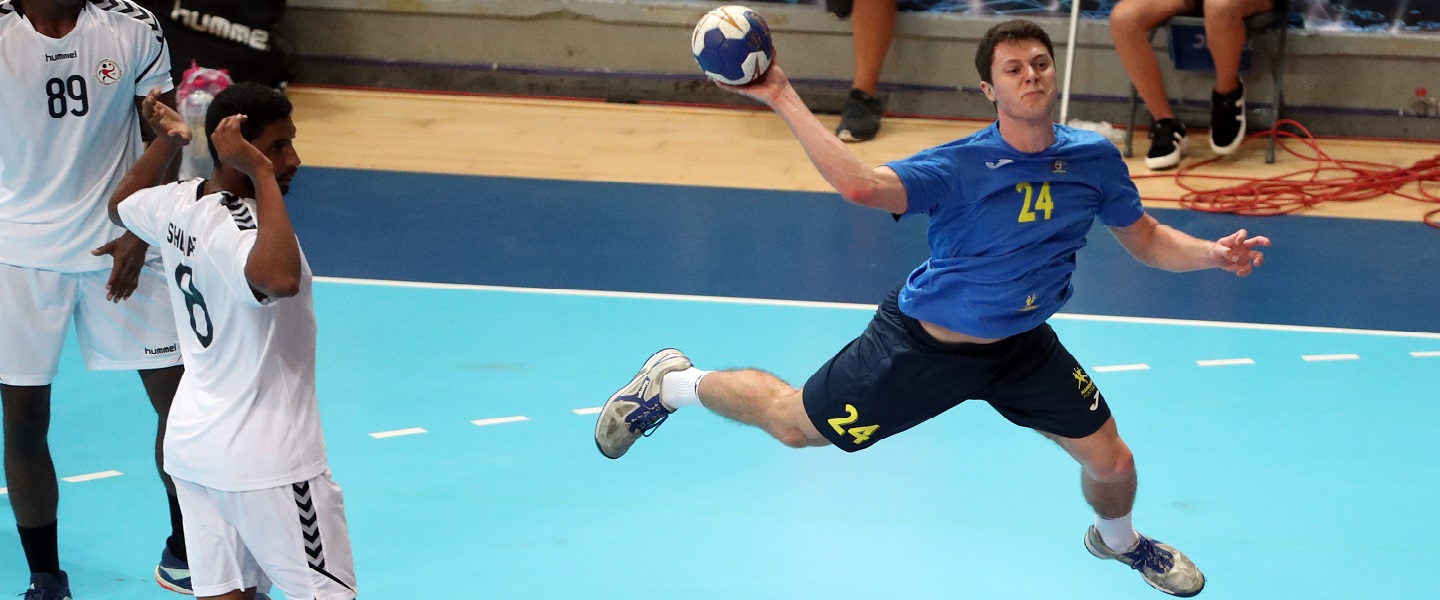 ihf.info: Why did you want to become Continental Confederation president? 
Ricardo Blas: His name is Hassan Moustafa! President Moustafa had major concerns regarding Oceania handball because the sport of handball was primarily with Australia, Cook Islands, New Zealand, New Caledonia, Tahiti, Samoa and at times Vanuatu. To align handball as a world sports entity, it needed to develop the continental unions and, while the IOC through ONOC recognises 17 National Olympic Committees, the handball federation had four NOCs with handball and two Associate Members.   
 
President Moustafa is a 'handball-minded and driven leader' and he pursued someone in Oceania to help him with what he needed done in Oceania. I have known President Moustafa through the Olympic Channel and he has spoken to me over two years in his attempt to establish a good working organisation. Not sure why he chose me. In one of our meetings at the Lausanne Hotel, he came by while having coffee in the lobby bar and he again brought up the subject of Oceania handball. I was very upfront with President Moustafa and said that I knew nothing about the sport. He said, "Don't worry we will help guide you." I still said no! I saw the ANOC (Association of National Olympic Committees) President arrive, I went up to greet him, then as I sat back to finish my coffee, I saw President Moustafa and Sheikh come to my table and the rest is history. 
 
Since then I have received the support I needed to help develop the regional organisation (Continental Federation). We have delivered programmes down south and one of the best results in new develop National Federation are American Samoa qualifying their female team to the Youth Olympic Games in Buenos Aires. And then Fiji, being new members and very new to the sport, saw their first ever success in their first regional competition in New Zealand. 
 
ihf.info: What initiative are you most proud of that your Continental Confederation is doing/has done? 
Ricardo Blas: OCHF's biggest asset and strength is our Secretary General Mrs Makiroa Mitchell-John. The island attitude of treating all members like her family helps in getting the response needed and helps in her plans to bring development programmes to the island communities. The initiatives really in the leadership of these respective National Federations with what little they have to develop the sport, but are driven by their commitment, but most importantly is to bring this programme to the youth. Any initiatives are from these sports leaders.
 
ihf.info: What is something you are excited about in the next five years for your confederation? 
Ricardo Blas: One of the programmes to seriously look at in terms of development and competition to this question is to develop a highly qualified beach handball programme and hope that, through the IHF, to develop and promote world beach handball competition, would be the ideal situation that many of the island federations would be able to be competitive in. I also hope that IHF will also promote such events for smaller NFs in driving the programme.
ihf.info: Beach handball has been a particularly strong discipline in a number of Oceania countries in recent years. What can you tell us about the continued development of beach handball in Oceania? In what ways will the development continue moving forward? 
Ricardo Blas: As you can read from my earlier comments, and in view of the level of the court handball programme and especially at the World Championships and Olympic Games, any members in Oceania will struggle due to our population size and the number of sport[s] and competing with other recognised sports federation targeted by their NOCs and sports governing bodies – and why my focus [is] on beach handball. Though Australia and New Zealand have gone to some of the previous events, the exercise to be competitive is very limited in country. 
In the past history, the process to regional representation was primarily between the two members, however, our upward mobility is again still with the two countries and the fact that American Samoa team qualified for Buenos Aires (2018 Youth Olympic Games), it is still a major challenge when it comes to funding a team. Sponsorship is key to any of our members but in most cases, many of the National Federations are dependent on the support of IHF and stand in line for support from their NOCs. Because handball is still new to majority of our NOC members, the National Federations will continue to struggle and it would be their job to convince their NOC why they should get more help as oppose to traditional sporting activities.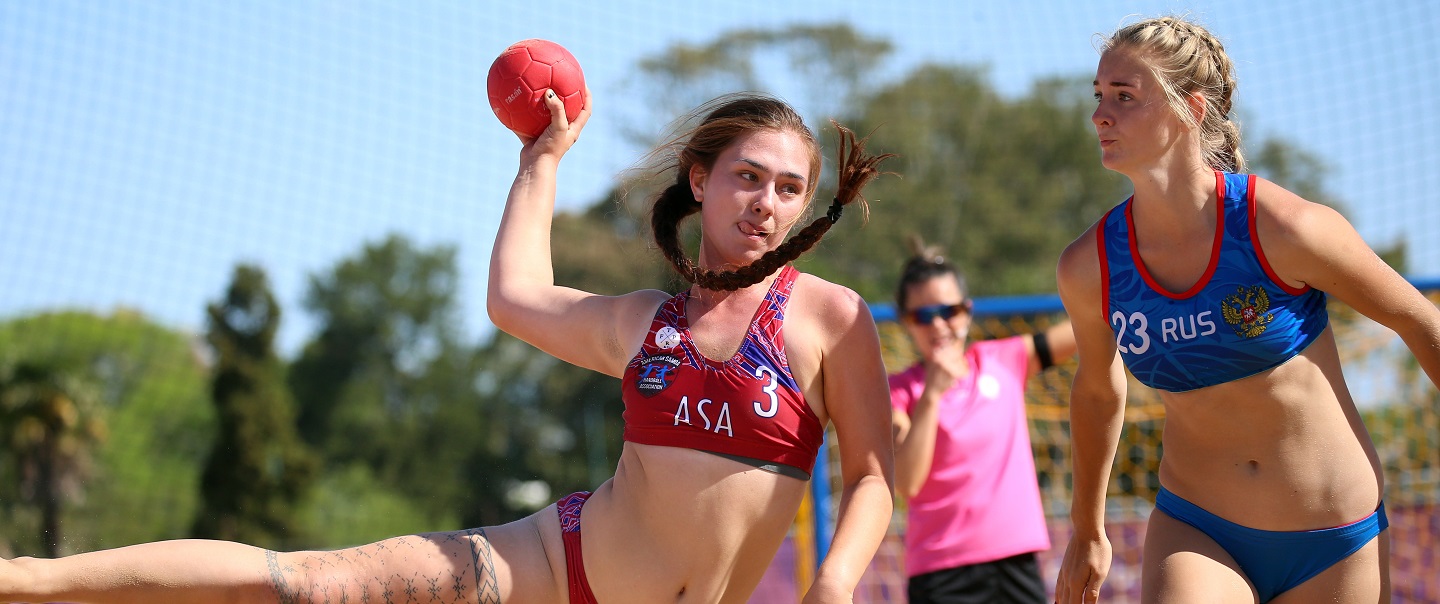 ihf.info: Australia, New Zealand and New Caledonia have been some of the strongest nations in indoor handball for some years. How are OCHF helping other nations to help develop indoor handball further? 
Ricardo Blas: Excellent question. Australia and New Zealand, should they qualify, would be the only NFs able to go to the Olympic Games, while New Caledonia at best, if competitive enough, would only reach the level of the World Championships. OCHF limitation to any assistant is due to IHF being the only source of funding. About the only marketable country for any help to OCHF would be from the two bigger NOCs of Australia and New Zealand, while most of us are dependent on NOCs and sports governing authorities and the IHF. The biggest challenge in our region is that the sport of handball is not well recognised and this, if any, is my job to continue liaising with the NOCs and sports authority of our member countries through my role with ONOC.
 
ihf.info: What are the unique challenges in Oceania regarding continued development? 
Ricardo Blas: Funding, facilities (venues). In the majority of the island communities, it is safe to say that they only have one programme of handball, so to develop skills is a challenge. Then we lack support from government, sports authorities and NOCs. In the northern region of Oceania, which is Kiribati, Nauru, Guam, Northern Mariana Islands, Palau, Federated States of Micronesia and the Marshall Islands, our biggest challenge is not having the qualified coaches to help the NFs develop. 
This year or this summer, we had planned to focus our attention to these island communities, but when COVID-19 happened, the challenge is even greater. Palau, Federated States of Micronesia and Marshall Islands have completely shut down their borders. Only cargo flights can service them. Crew members are instructed to remain on board their plane. Their government have indicated that they will consider opening their borders by late September when they revisit this matter again. Vanuatu just closed their borders till December 2020. Many other island governments are following the process. Fiji requires a 28-day quarantine at a government facility near Nadi Airport, then there is the additional quarantine requirement returning home of 14 days. Not only is the situation of development unique in Oceania but compounded [even more] by COVID-19.

For more information about the OCHF visit their Facebook page.