29 Oct. 2017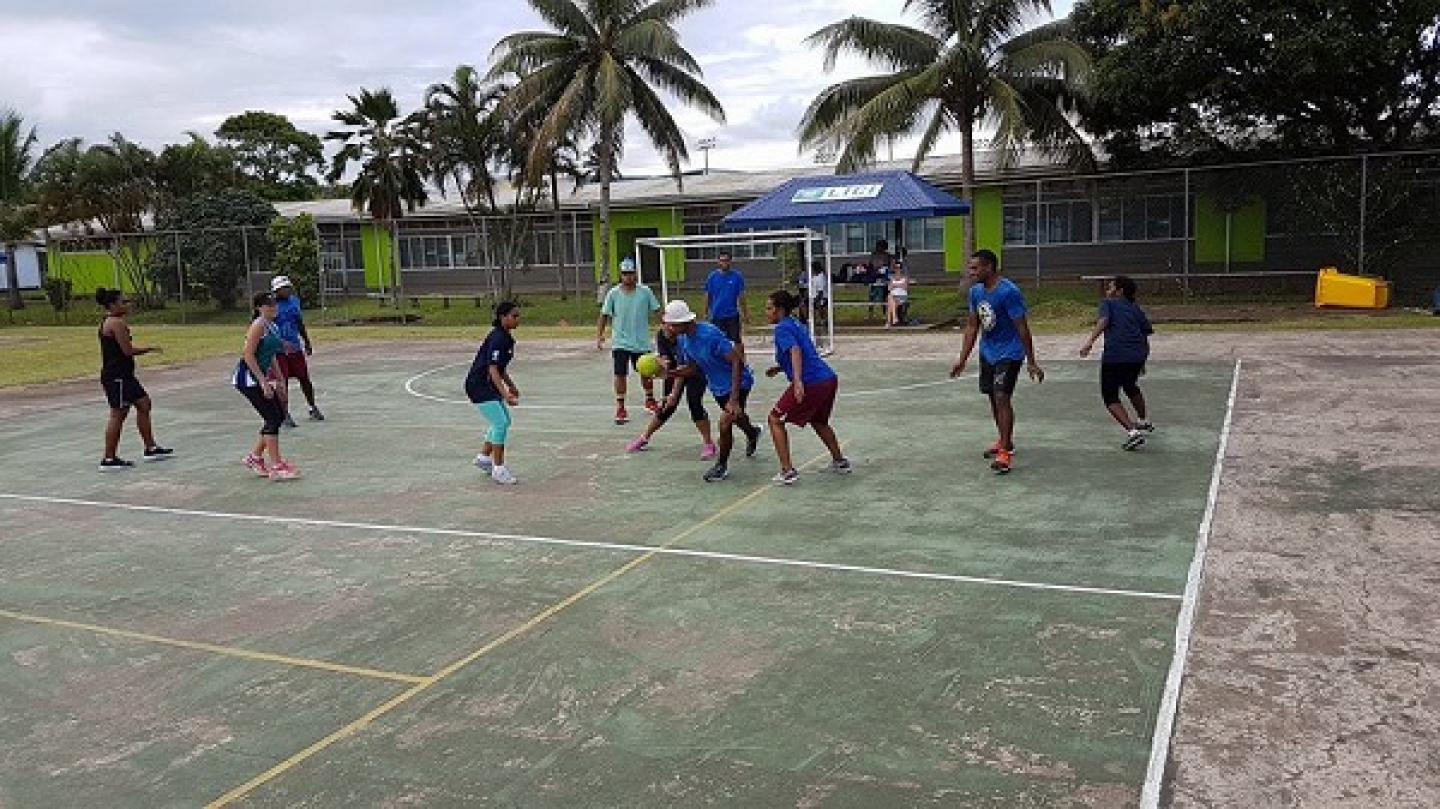 As a provisional member of the International Handball Federation, Fiji are in the early stages of handball development, with the main goal at present being to introduce handball to children, youth and adults in the island nation.
As such, the Fiji Handball Federation have been holding 'come and try' events with a mixture of participants of all ages in attendance. The purpose of these events is for participants to gain experience playing handball in friendly games, with the hope of attracting membership. The events, typically held on the weekend, have seen upwards of 20 young children participating.
"Over the next two months, there will be promotional Saturdays for kids, youths and seniors," says Federation President Sainimili Saukuru. "We have two clubs that have registered [Gilead Gladiators and Golden Eagles]. We hope to attract another two clubs to begin a formal competition." 
In addition to beginning a regular local competition, Handball Fiji are planning to work in collaboration with American Samoa and New Caledonia for possible exchanges, collective team trainings and perhaps a tri-series.
"We are looking forward to officially becoming members of IHF and joining the sanctioned competitions as early as 2018," says Saukuru.
Fiji as well as Jamaica have applied for full membership of the IHF, which will be voted on by Congress at the XXXVI Ordinary Congress of the International Handball Federation in November in Antalya, Turkey. Congress will also vote on associated membership for England and Scotland.
Photos: Handball Fiji