15 Jul. 2020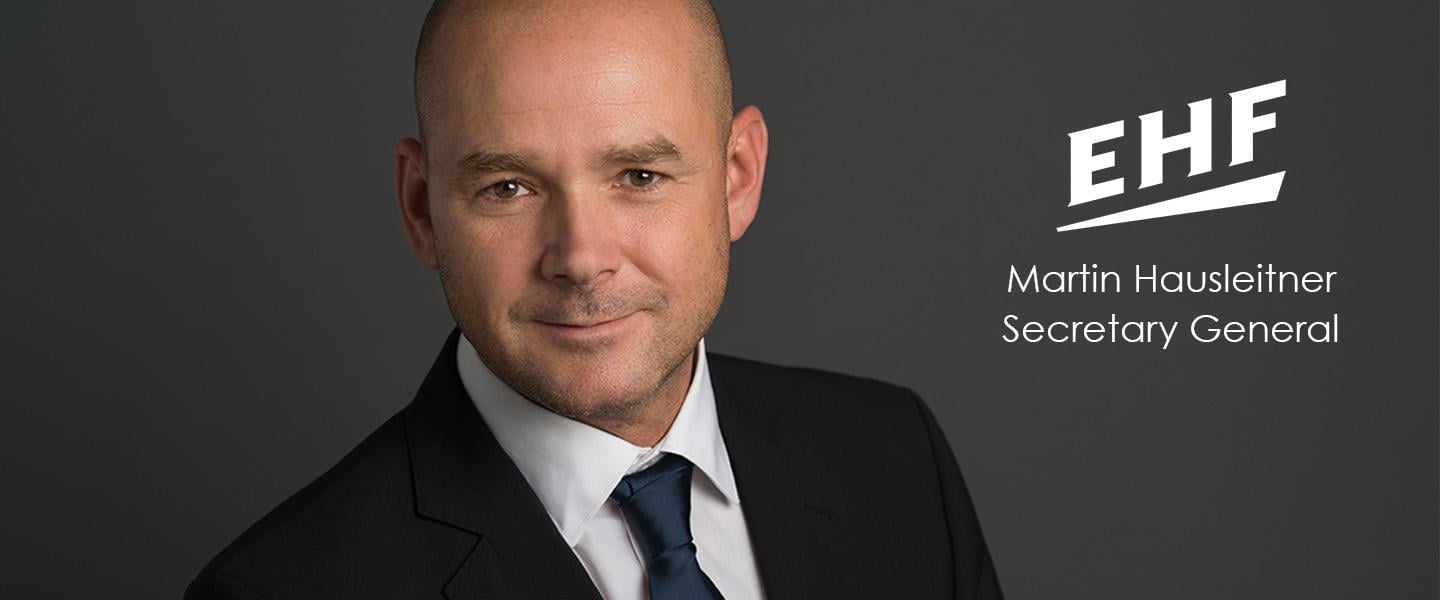 Although other continents are developing rapidly, Europe remains handball's leading continent. The European Handball Federation (EHF) therefore plays a critical role in the continued development of the game and showcasing the sport on a global level. 
Europe's handball roots stretch far back into history, with the first evidence of the game found in ancient Rome. By the late 19th century, games resembling handball were played in northern Europe, in countries such as Denmark and Germany. It was in Denmark that the first set of handball rules was published, in 1906, and the first modern rules followed in 1917 in Germany. It was also in Denmark that the IHF was founded, in 1946. 
The European Handball Federation was then established in 1991. 
Today, the EHF and its subsidiary EHF Marketing GmbH oversee and organise some of the biggest competitions in the world, such as the EHF EURO and EHF FINAL4 events, and the EHF Champions League and European cup seasons. The EHF competitions are highly visible in Europe but also abroad, and thus contribute to handball's presence significantly. 
Outside of events, the EHF have a number of projects targeting different areas of development within the continent. 
As part of International Handball Week, ihf.info heard from EHF Secretary General Martin Hausleitner regarding current projects and how the federation continues to move into the future. 
ihf.info: In what ways is handball thriving in your confederation? 
Martin Hausleitner: The roots of modern handball as we know it today are in Europe. We are proud of this heritage and we are aware of the importance that handball has in Europe. On a daily basis we are working hard to go above and beyond the expectations that come with this and increase our efforts to further develop the sport.
 
ihf.info: How does handball compete with other popular sports within your confederation? 
Martin Hausleitner: This depends from country to country, but in the end what we are competing for with other sports is the people's time and attention. At the same time we are confident that our offerings on and off the court, whether in reality or digital are very attractive. Handball has its firm place and is set to grow even further over the next years.
 
ihf.info: Why did you want to become involved with handball on a political level as Secretary General? 
Martin Hausleitner: From 1997 to 2017, I was the Secretary General of the Austrian Handball Federation. During those years, I have been a match delegate, competition manager and also member of the EHF Competitions Commission. When I was appointed Secretary General of the EHF in 2017, it was a new challenge for me personally and professionally – and something that I'm enjoying every day.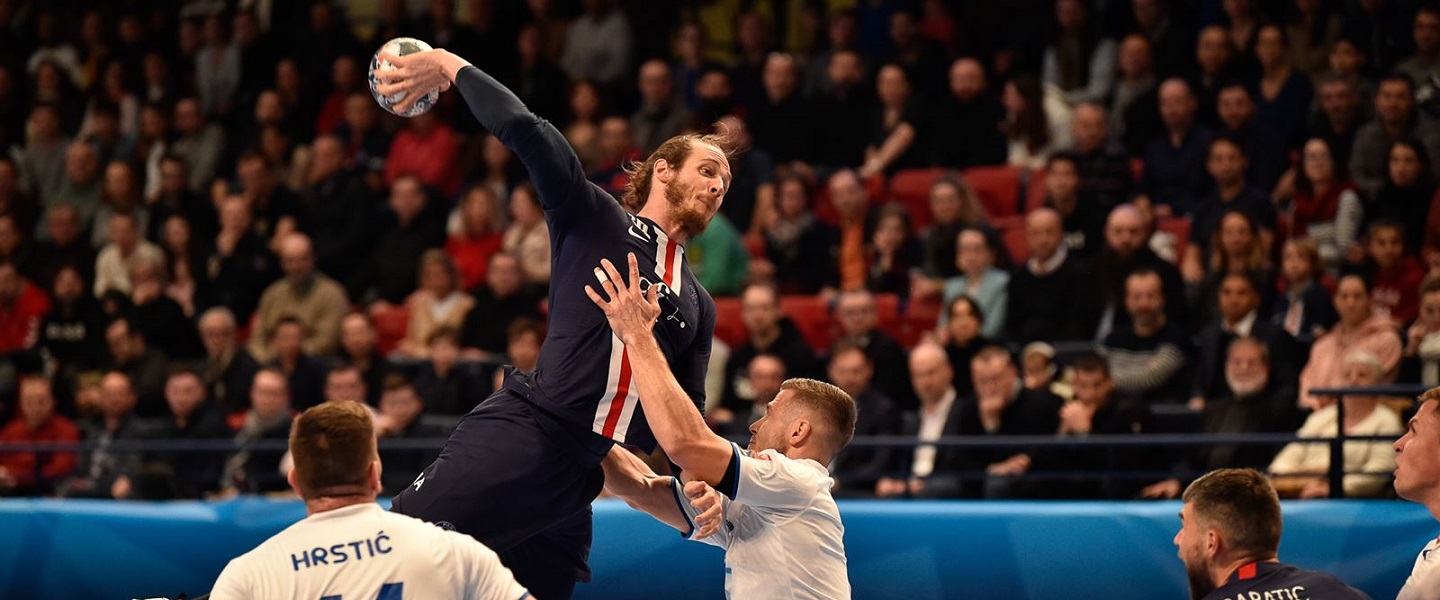 ihf.info: What initiative are you most proud of that your confederation is doing/has done? 
Martin Hausleitner: The EHF is involved in a variety of projects and initiatives – sometimes in a supportive role; sometimes we are in the driver's seat ourselves. It would not be fair to single out a specific one because they all contribute to further develop our sport. One that is close to my heart, I can say so much, is 'Respect Your Talent', a project launched last year to support the development of young elite players.
 
ihf.info: What is something you are excited about in the next five years for your confederation? 
Martin Hausleitner: There are, in particular, three developments with which we have laid the foundation not only for a successful coming five years but for the next decade. Internally, over the past 18 months, in what we called a 'brand process', we have looked at our core values, all of them summarised in the claim: "We play handball". We have strengthened these values and beliefs to make handball an even greater success story in the future. 
On the political level, the EHF presented its master plan for European handball. With its seven players that stand for seven major topics, this is the core of the future development of European handball. 
And last but not least, it's the new media and marketing agreement with Infront and DAZN. It brings not only a significant financial investment over the next 10 years but also industry-leading know-how, expertise and services from Infront, one of the world's leading international sports marketing companies, and DAZN, a global leader in digital media.
ihf.info: The structure of the European cup competitions is changing for 2020/21. Why is this an important step forward for European handball? 
Martin Hausleitner: All changes we made eventually relate to our goal to elevate handball and make it the most attractive team sport. This holds true for the new EHF Champions League Men, played with 16 teams and an 'appointment to view', i.e. fixed throw-off times on Wednesday and Thursday as well as for the new competition format in the DELO EHF Champions League with also 16 teams, two groups of eight, and with fixed throw-off times on Saturday and Sunday. Moreover, with the EHF European League we have created a really strong second-tier competition with its own corporate identity that is set to quickly and successfully find its place within our competition system.
 
ihf.info: The EHF has a great variety of levels to oversee within Europe. How does the EHF help development emerging nations in particular? 
Martin Hausleitner: It's the mix of right measures that makes the difference. We have a variety of what we call SMART projects with several emerging nations. The range of these projects varies. Sometimes it's in the area of education, sometimes it's related to specific national projects, sometimes it is also that we provide them with balls or goals. 
On a competition level, we introduced the EHF Championships, giving all federations and their younger age category teams the possibility to regularly play on a competitive level. And we must not forget the EHF EURO, the increase to 24 nations, the possibility to have three hosts has significantly increased the possibility for our member federations to become part of this event.
 
ihf.info: Earlier this year, the first EHF EURO with 24 teams was held and it was a highly successful event. What can you tell us about the continued development of this pinnacle event? 
Martin Hausleitner: The EHF EURO is our flagship national team event. It's a showcase for handball and a driving force for the development of the sport. EHF EURO 2020 was another record-breaking event with 500,000 spectators in the arenas. We saw TV market shares of up to 75% in certain markets and video views on our own digital channels reached 12 million. However, we must not rest on these laurels but continue to develop this showpiece event for European handball.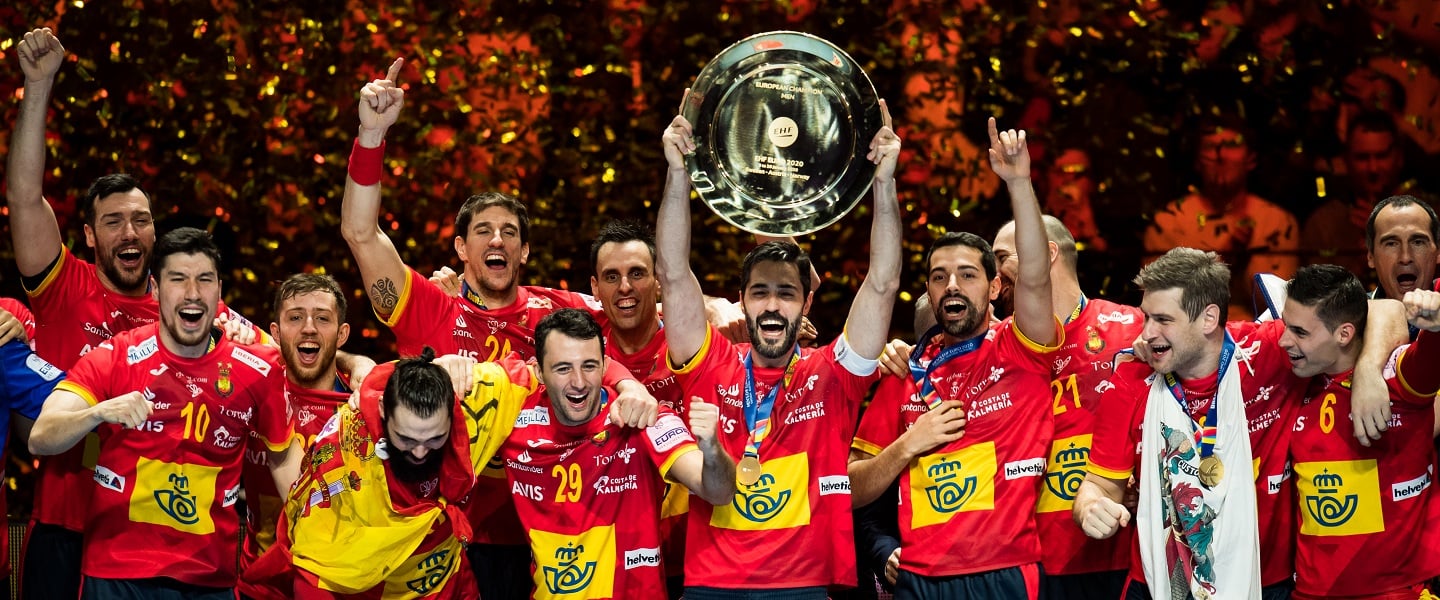 For more information about the EHF, visit their website or social media profiles:
Website
Facebook
Twitter
Instagram
Youtube

Photos: EHF - TeamPics/PSG - Sasa Pahic Szabo/Kolektiff