Handball continues to thrive in New Zealand, with 15 teams featuring at the Club Championships
18 Sep. 2023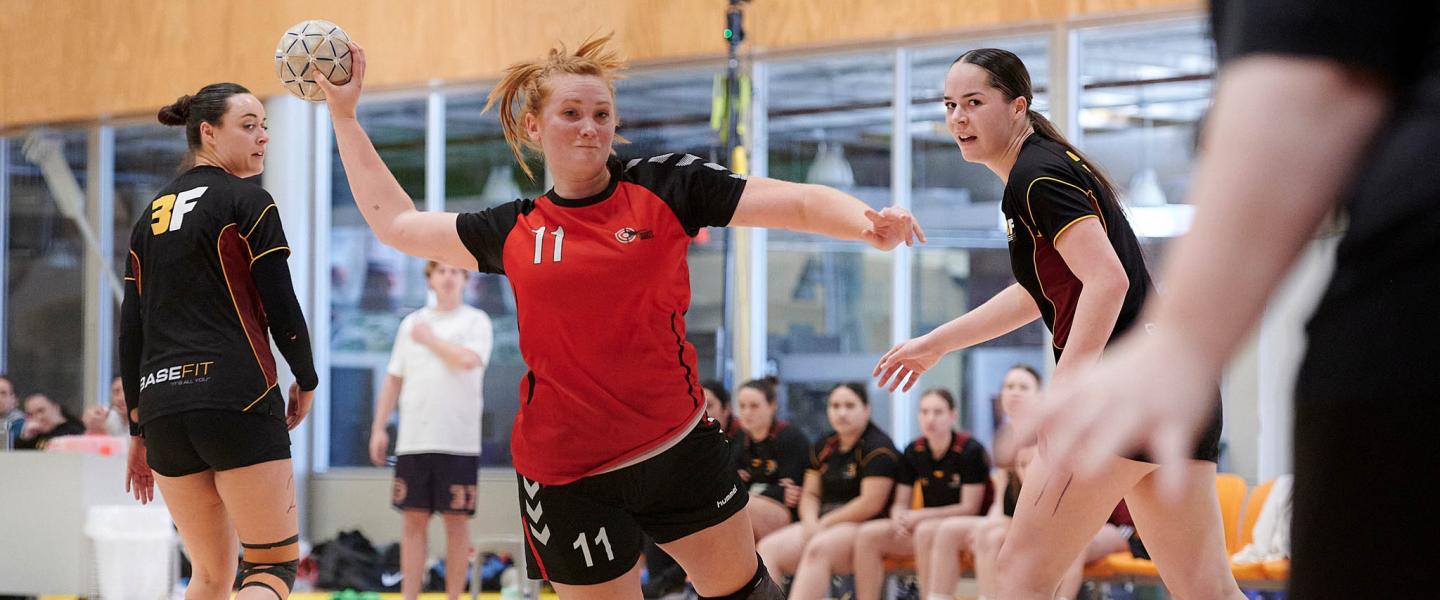 After making their return to the IHF Men's Youth World Championship this summer for the first time since 2011, handball has continued to improve in New Zealand, with 15 teams – 10 men's sides and five women's sides – featuring at the 2023 New Zealand Club Championships, which took place between 8 and 10 September in Wellington.
The 10 men teams were divided into two groups of five teams each, with the top two sides in each group progressing to the semi-finals, having a direct chance to make it to the last act of the competition.
After the group phase, two sides swept their opponents, with Otago Sheep boasting the best attack, the best defence and the best goal difference in the competition, scoring 151 goals against Purple Goannas, Spartanz Men, UNSW Handball Club and VUW Titwai.
In Group B, Vikings also clinched four wins in a row, disposing of Canterbury Quakes, Auckland, VUW Tawaki and Otepoti Shags, scoring 140 goals and conceding only 99, as their average margin of win has been roughly 10 goals per game.
In the first semi-final, Otago Sheep dominated Canterbury, as Pedro Henrique Ferreira scored nine goals, on the way to a 30:16 win for Otago, which developed a five-game winning streak. However, a big surprise came in the second semi-final, where the second-placed team from Group A, Purple Goannas, took a 31:28 win against Vikings, on the back of an eight-goal performance from Lucas Graham O'Connor.
The final was a nail-biting game, as the Otago Sheep eyed a sweep of Purple Goannas, after having previously won the first match between the two sides. After a 12:12 deadlock at the break, Otago pulled away late in the game, as Ferreira added another eight goals to his impressive tally, helping his side take the title with a 29:26 win.
In the women's competition, Hunters delivered some excellent performances to take the title, clinching four wins in four games, with 141 goals scored and only 71 conceded. The toughest test came against the second-placed team, the Canterbury Quakes, with a 34:29 win basically sealing the deal for Hunters.
Vikings' Paul Ireland was named the MVP of the men's competition, while Otago's Kristina Hames was named the MVP of the women's competition. A former member of the New Zealand men's youth national team, who took part at Croatia 2023, Paul Pringot, was the top scorer of the men's competition, with 43 goals, while Lea Epke, from Canterbury Quakes, was the top goal scorer of the women's competition, with 42 goals.