23 Jun. 2021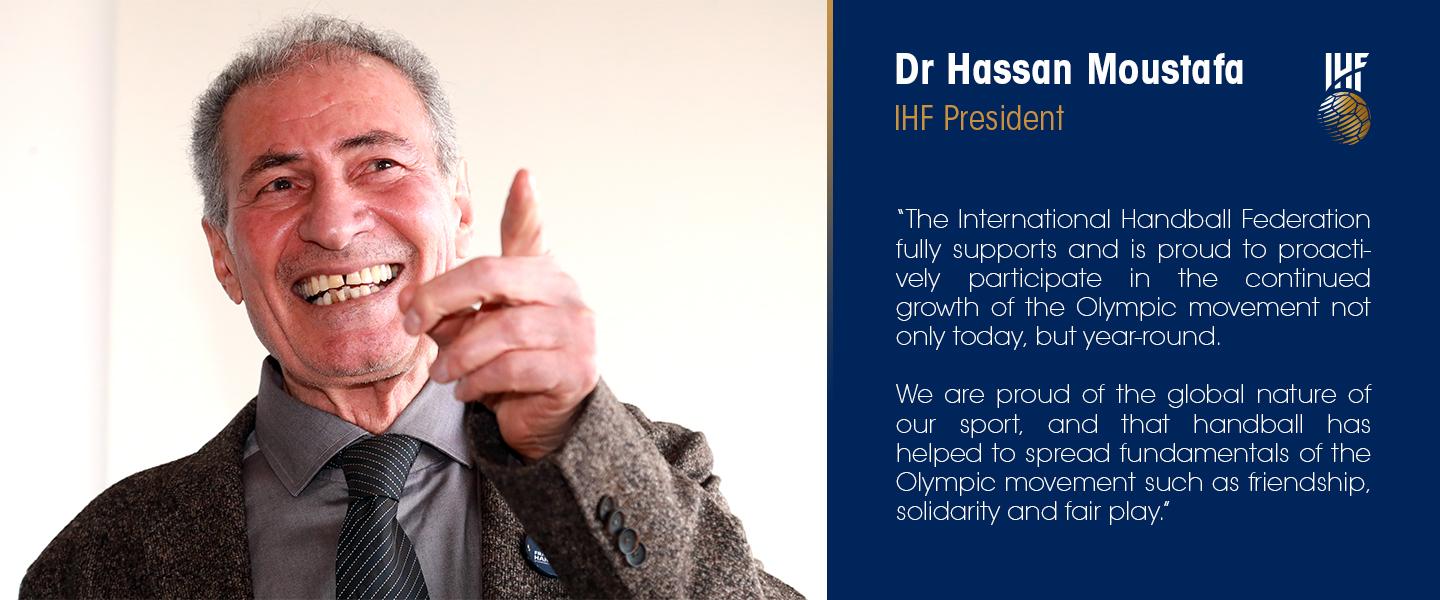 Dear Handball Friends,
The International Handball Federation fully supports and is proud to proactively participate in the continued growth of the Olympic movement not only today, but year-round. We are proud of the global nature of our sport, and that handball has helped to spread fundamentals of the Olympic movement such as friendship, solidarity and fair play.
Handball, and sport in general, continue to bring people and communities closer together across the world and on the occasion of Olympic Day in 2021, just one month before the opening ceremony of the Tokyo 2020 Olympic Games, we encourage everyone in the global handball community to join in its celebration.
On this special day, I wish the 24 participating teams the best of luck in their final preparations for Tokyo 2020. The excitement continues to grow around the world for the throw-off of the Olympic handball competition at Yoyogi National Stadium in Tokyo on Saturday 24 July. 
The teams, the players, the coaches; I am confident this will be a truly memorable Olympics for the entire handball family. The event will show everyone around the globe once again why handball is one of the most popular sports in the world.
May you and your loved remain safe and healthy during these uncertain times.
Yours in sport,
Dr Hassan Moustafa
President of the International Handball Federation