06 Aug. 2020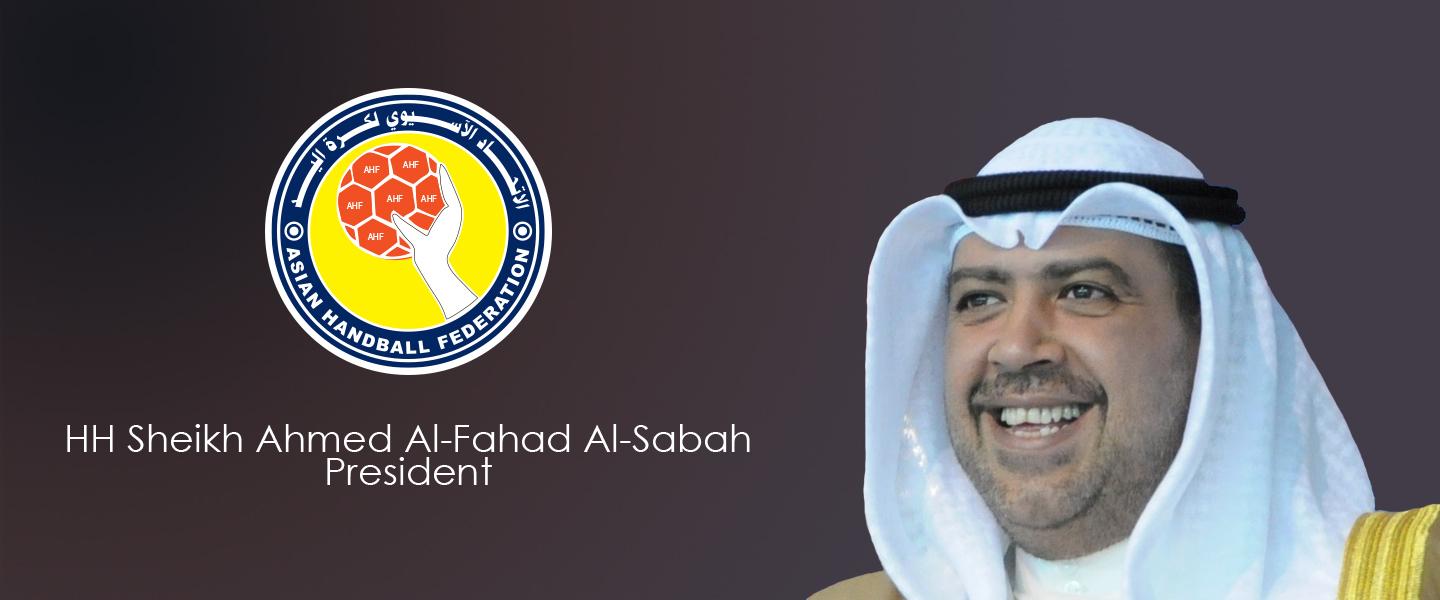 The Asian Handball Federation (AHF) comprises of 44 member nations after being founded in Kuwait in January 1976.
The story goes back further though, to 1974, when their first President, HH Sheikh Fahad Al-Ahmed Al-Jaber Al-Sabah, was busy preparing for the AHF's foundation. At the 7th Asian Games in Tehran, Iran, as Head of Delegation for Kuwait, he applied for the inclusion of handball into the sports programme, and the subsequent foundation of a continental handball confederation. 
Handball was widely spread, and popular, across Asia and the leaders of the Asian Games quickly added the sport officially, asking the Sheikh to act as interim president as the statutes of the soon-to-be born federation were prepared.
In the presence of the Secretary General of the International Handball Federation (IHF), the AHF was founded two years later with their first continental championship – for men – held in 1977, with women following in 1987. 
Tragedy was to strike though, in 1990, when Sheikh Fahad was killed during the 1990 Gulf War at the age of just 45, leaving a large hole in sports in his country as well as internationally. He was a member of the International Olympic Committee (IOC) and its Executive Committee, President of the Olympic Council of Asia and also Vice-President of the IHF.
However, out of the family tragedy, his son, HH Sheikh Ahmed Al-Fahad Al-Sabah, was also as dedicated to handball and inherited the post, uniting Asia and pushing handball into the modern era.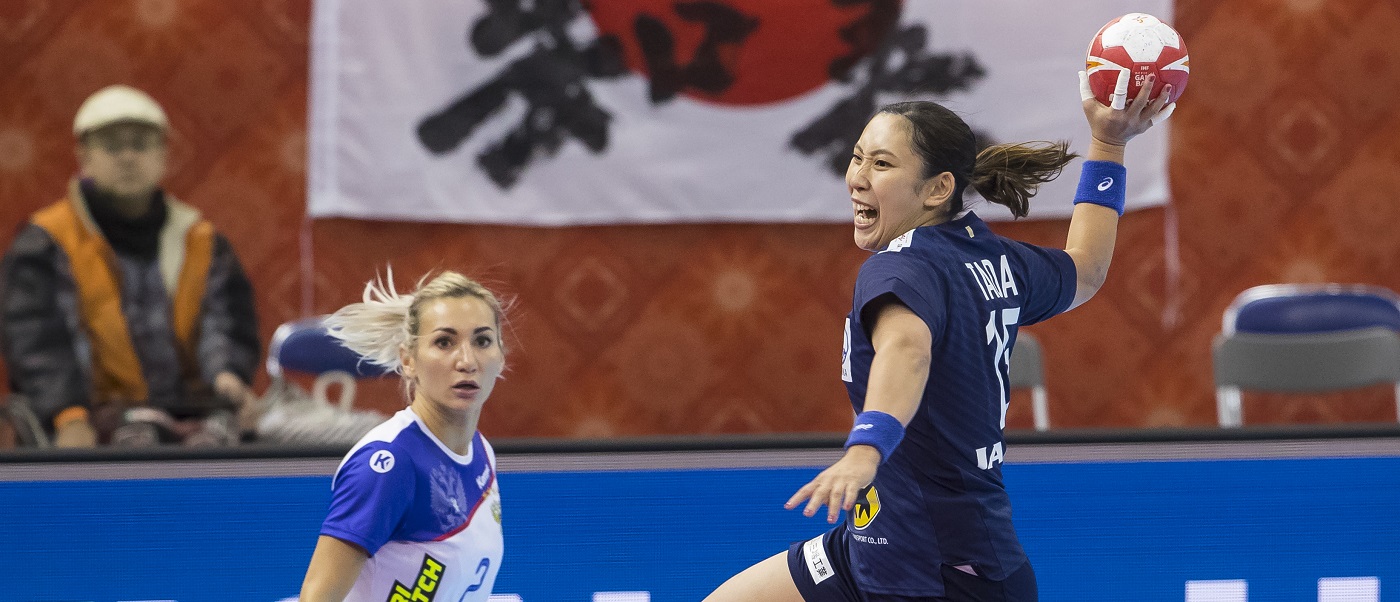 Further competitions have been created since those early days, with men's and women's indoor and beach competitions at all age categories added, and the continent hosting the most-recent IHF World Championship – the 2019 IHF Women's World Championship in Japan – and looking forward to handball's biggest stage next year, with the rescheduled Olympic Games in Tokyo.
AHF President, HH Sheikh Ahmed Al-Fahad Al-Sabah gives ihf.info a brief overview of the current state of affairs at the AHF.
 
ihf.info: In what ways is handball thriving in your confederation?
HH Sheikh Ahmed Al-Fahad Al-Sabah: Handball is thriving in Asia through its promotion in schools in all categories and formats.
ihf.info: How does handball compete with other popular sports within your confederation?
HH Sheikh Ahmed Al-Fahad Al-Sabah: The fact is handball is more popular in Europe than in Asia, but it is developing gradually and becoming equal to other sports like cricket, field hockey and football.
ihf.info: Why did you want to become confederation President?
HH Sheikh Ahmed Al-Fahad Al-Sabah: Being a president, while having a commitment of time and energy with many positive aspects, means being approachable and reachable to everyone and building quality relationships which, over time, inevitably turn into quality and lasting friendships. 
It is a great opportunity to learn and practice leadership skills which are rewarding. Furthermore, it means one can share ideas for developing handball in the continent.
ihf.info: What initiative are you most proud of that your confederation is doing/has done?
HH Sheikh Ahmed Al-Fahad Al-Sabah: By developing working groups and closely working with them as a family and not just members, we have solved many different issues with member federations.
ihf.info: What is something you are excited about in the next five years for your confederation?
HH Sheikh Ahmed Al-Fahad Al-Sabah: To find new positions and opportunities with member federations, where we can promote handball with new challenges over time. I would like to assume more management responsibility and get involved in promoting handball game strategies.
ihf.info: Tell us about your working relationship with the IHF. How does the IHF benefit you and how do you benefit the IHF?
HH Sheikh Ahmed Al-Fahad Al-Sabah: The AHF has a very good relationship with the IHF, especially with the President, Dr Hassan Moustafa, who is doing a wonderful job to develop handball globally. 
He is always sharing his long experience in the field of handball and giving good ideas to develop it in our continent, so by following these guidelines this wonderful game is getting popular in Asia especially in our developing handball countries.
ihf.info: What do you love about handball?
HH Sheikh Ahmed Al-Fahad Al-Sabah: Handball is like other sport in that it provides a platform for people to come together and support their local and national teams. There isn't anything that influences people's patriotic side more than a pride after the win of their team and handball brings people together and reminds them about this community pride for sure.
Handball provides a chance to meet new friends as we all work like family members together. Being the second fastest game after football, it gives more energy and health to the players, which is the need of the hour. 
ihf.info: Why is it important to have an International Handball Week?
HH Sheikh Ahmed Al-Fahad Al-Sabah: It's a very good initiative from the IHF to promote handball globally and bring all the handball families together to show that we are one.
ihf.info: What is your confederation/member federations doing for International Handball Week?
HH Sheikh Ahmed Al-Fahad Al-Sabah: We shared the message of the IHF to celebrate International Handball Week with all of our member federations and asked them to organise activities which will create more awareness about handball. 
As a result, many of our member federations did their best during this current COVID-19 situation, organising lots of activities and sharing lots of photos and videos.
تتويج أبطال آسيا 👏🏆🥇 | منتخبنا #الأدعم 🇶🇦 لكرة اليد باللقب الآسيوي الرابع على التوالي للبطولة الآسيوية الـ19 بالكويت

💪 2014⭐️ - 2016⭐️ - 2018 ⭐️ - 2020 ⭐️#آسيا_٢٠٢٠ #Asia_2020 #Teamqatar pic.twitter.com/NXWQBDOehU

— Qatar Handball 🇶🇦 (@Qatarhandball) January 27, 2020
ihf.info: What is your message at this time to the global handball community?
HH Sheikh Ahmed Al-Fahad Al-Sabah: Be brave and don't panic in any kind of situation – the rest will be achieved. Stay safe and healthy.
For more information about the AHF, visit their website, Facebook, Twitter or Instagram.