23 Jan. 2021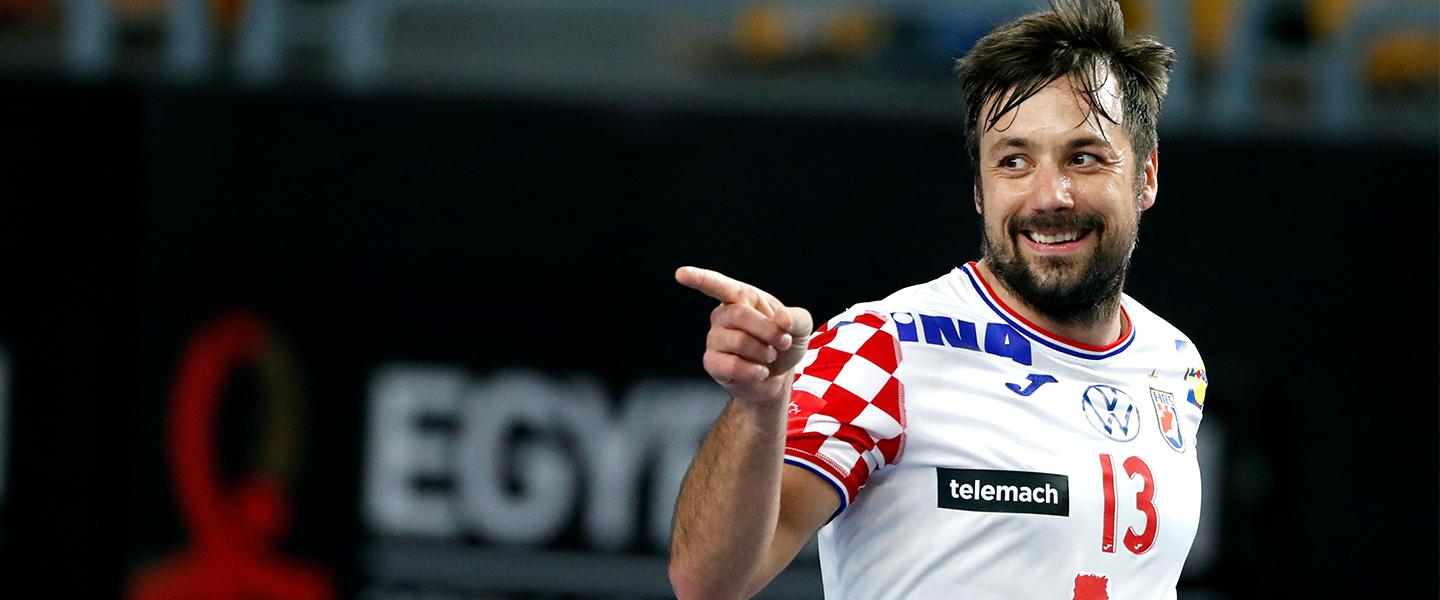 It is crunch time in main round Group II, as both quarter-finalists may be determined already on Saturday.
If Croatia defeat Argentina, both Croatia and Denmark will book their tickets to the next stage with one group match to go.
Qatar vs Bahrain 16:30 CAT
It will be the second Gulf derby in the history of the World Championships after 2017. That year Qatar were too strong for their Bahraini neighbours, winning 32:22.
The two sides have also met a number of times in other competitions, most recently in January 2020 in the Asian Championship semi-final, and Qatar claimed yet another victory (28:24).
Now Valero Rivera's men, who currently rank fourth in the table with two points, are seen as favourites of the clash, yet even a victory will hardly help them to reach the quarter-final.
However, the Spanish coach is satisfied with Qatar's fighting spirit, which he stressed after a 23:32 defeat in the opening main round match against Denmark. 
"We will fight till the end. We came here missing eight players but we will be trying our best," Rivera added.
Bahrain, who started the main round with a 18:28 loss against Croatia, have do not even have a mathematical chance to go through to the quarter-finals anymore.
The team coached by Halldor Sigfusson sit at the bottom of the group on zero points, yet at their fourth World Championship, Bahrain are motivated to do better than ever before.
Two years ago in Denmark and Germany, they finished 20th, which was their best placement in history, and now a win against Qatar may help Bahrain to climb even higher. 
Argentina vs Croatia 19:00 CAT
This will be a pivotal match for both teams, as each of the sides is determined to fight for a quarter-final spot.
Croatia, who are ranked second in the group with five points, are in a better position, and a victory over the direct rivals will see them through to the next round.
"I watched Argentina, and it will be a difficult match. They have several good players, good wings, and a great coach. We should be humble and realise that we have to fight in order to get a positive result," Croatia's coach Lino Cervar said after the game against Bahrain, won by his team with a 10-goal difference.
Argentina, who are sitting in third place with four points, will also be strongly motivated. A defeat will put an end to their chance of reaching the quarter-final, while a victory will draw them closer to the next stage.
With Diego Simonet and his brother Sebastian back in the squad after injuries, the South American team opened the main round with a 28:24 win over Japan and they hope to build on that success against Croatia.
However, the European team are seen as favourites in this match. In the past, they enjoyed commanding wins in two of three encounters against Argentina at the World Championships (36:23 in 2005 and 36:18 in 2011), losing only once – all the way back in 2003 (29:30).
The more recent meeting at the 2016 Olympics also ended in Croatia's favour, albeit by a small margin: 27:26. 
Japan vs Denmark 21:30 CAT
So far, defending champions Denmark have not dropped any points in the current World Championship. In their first main round match against Qatar, the European team claimed their fourth straight victory and top the group with the maximum of six points.
A win against Japan will secure Nikolaj Jacobsen's men a quarter-final spot, and even a draw may see them through, provided that Argentina do not beat Croatia.
While Jacobsen is quite satisfied with his team's results in Egypt, he always sees room for improvement. 
"It will be great if our best performance is yet to come," the coach said with a smile after a win against Qatar.
While Mikkel Hansen was Denmark's best scorer of that match with eight goals, it was youngster Mathias Gidsel who claimed his third hummel Player of the Match award in four games.
Now the Scandinavian powerhouse will face Japan, who are fifth-placed with one point. Even though the Japanese will try to fight hard, Denmark are the favourites in this encounter – and they have a good chance to book an early quarter-final ticket.