14 Jan. 2023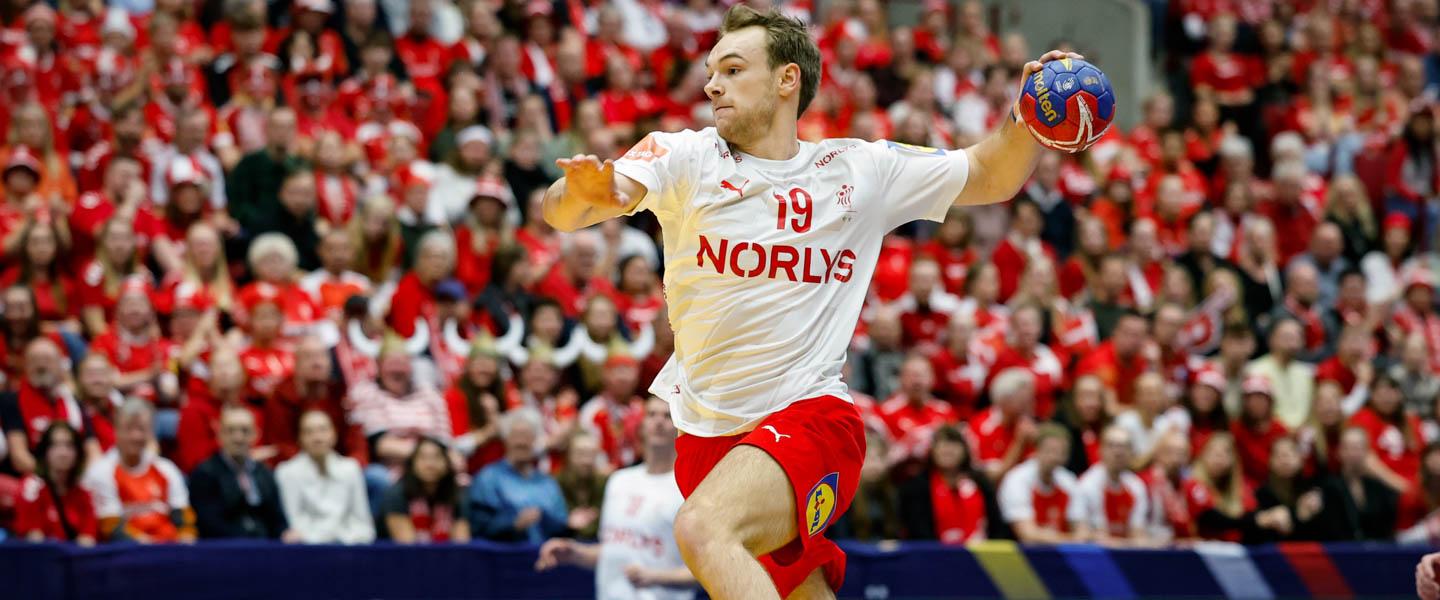 In their second match in Group H, Denmark will be heavily favoured to win against Bahrain, while Belgium will try to grab their maiden points at this level against Tunisia. 
18:00 CET: Belgium vs Tunisia
Playing at their first Men's IHF World Championship is already quite a milestone for the Belgian side, and the debutants can be proud of it. Despite a 28:43 defeat against Denmark in their first match at this level on Friday, the "The Red Wolves" still have a chance to progress to the main round from a rather balanced Group H.
Obviously, the Belgian players lack experience at this level, but it looks like they will have a chance to grab some points from Tunisia. The two sides have actually never faced each other in a competitive or friendly match, and the premiere promises an exciting fight.
Tunisia, who are playing their 14th straight World Championship, will secure their main round spot if they win on Sunday. The African side could have already made a big step towards the next stage if they had beaten Bahrain in their opening match. 
The team coached by Patrick Cazal were dominant for much of that match, but poor streaks in the beginning and at the end of it saw them dropping a point as the encounter ended 27:27 – actually, it was the first draw at the current World Championship.
20:30 CET: Denmark vs Bahrain
The reigning champions lived up to expectations in their opening match, claiming a commanding win against Belgium and taking the lead in Group H. Denmark showed their trademark firepower in attack, hitting the 40-goal mark in style.
Notably, their key players showed that they are in good form, as Mikkel Hansen scored 10 goals, Mathias Gidsel added nine more and goalkeeper Niklas Landin recorded 10 saves for a 36% save efficiency. 
Sure, the most important matches for the Danes are yet to come and the match against Bahrain will hardly be crucial for both rivals. For the Asian side, everything will probably be decided on Tuesday when they are scheduled to meet Belgium. Their Icelandic coach Aron Kristjánsson hinted that he might rest some of his key players on Sunday. "We have to distribute our resources," he said. 
In their opening encounter with Tunisia, Bahrain opened a surprising 6:0 lead early in the match and then showed character, salvaging a point with a 4:0 run in the closing stage. Right wing Ahmed Fadhul scored 10 goals but overall his team lacked consistency. 
However, Kristjánsson was quite happy with the result. "Before the match, I definitely thought Tunisia were the stronger team. But I knew that we'd have a chance if we played well," he said.