04 Dec. 2021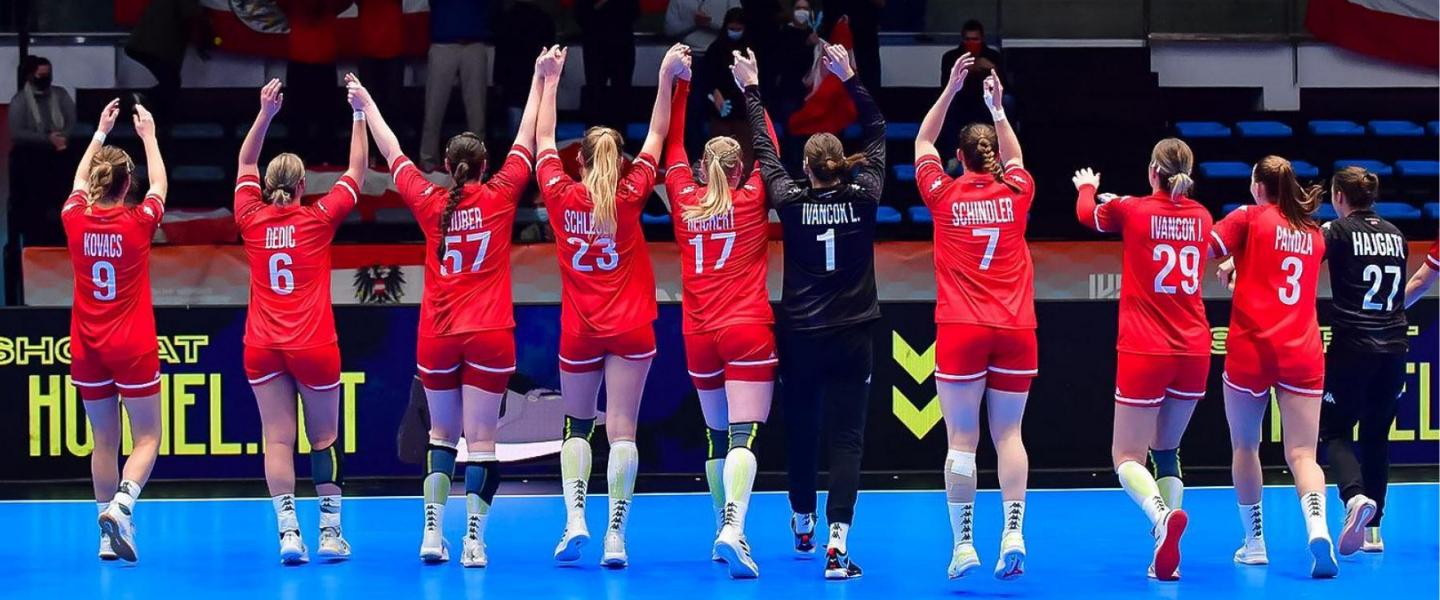 After celebrating victories in their opening matches at the 25th IHF Women's World Championship, Spain and Austria will try to book their tickets to the main round on Saturday, playing against PR of China and Argentina respectively.
Austria vs Argentina 18:00 CET
Despite the absence of head coach Herbert Müller and four players who all tested positive for COVID-19, Austria made their return to the World Championship after a 12-year break with an emotional 38:27 win against China.
"I'm simply proud of my team. Everyone in Austria can be proud of these girls' character. I had tears when I saw the girls that couldn't play. This win is only for them," said Helfried Müller, who replaced his brother Herbert as head coach.
Left back Katarina Pandza, whose participation in the match was also under threat following a suspicious COVID-19 test, ended up as Austria's top scorer with nine goals.
Now Austria hope that all remaining players will be fit for the match against Argentina, as a win will see the European team through to the main round. Notably, it will be the first competitive encounter of the two sides, who only met in a friendly game in 2016, when Austria claimed a 22:18 win.
In their opening match, Argentina fought hard against the tournament hosts in the first half but were restricted to just three goals in the second, ultimately losing 13:29. The South American team sit bottom of Group H, but they hope to do better in the following matches. 
"Obviously we have a lot of things to improve. We have to look forward, swallow our anger and correct the mistakes for the next games," said Argentina's left back Elke Karsten. 
PR of China vs Spain 20:30 CET
While Spain looked nervous and struggled against Argentina before the break, their rock-solid defence and fast counterattacks in the second half ultimately lifted the home team to an impressive 16-goal victory.
Now, 'Las Guerreras' top the group and after the match against China, they hope not only to stay in the leading position, but also to secure their participation in the main round.
A second straight win will be enough to reach that goal, and the team coached by Jose Ignacio Prades are seen as strong favourites in the upcoming game.
Mireya Gonzalez, who replaced the injured Lara Gonzalez in the Spanish roster just a few days ago, watched the first game on TV but now may make her debut at the tournament.
"When the coach called me, I was at home in Spain, so I just had to pack up and go. If I had stayed in Romania, everything would have been more complicated," said the 30-year-old right back from SCM Ramnicu Valcea.
Spain and China have met twice at IHF Women's World Championships, and while the Asian side handed 'Las Guerreras' a painful 36:24 defeat back in 1993, the Spaniards took a convincing revenge in 2009 by winning 27:12.
Now, the young Chinese team obviously want to reach the main round, but they also see the matches of the World Championship as a big learning experience.
"I'm disappointed with the defeat but quite satisfied with our performance. Now we'll focus on improving in the next games," centre back Jin Mengqing said after the match against Austria.
Photo: RFEBM / J. L. Recio