02 Dec. 2021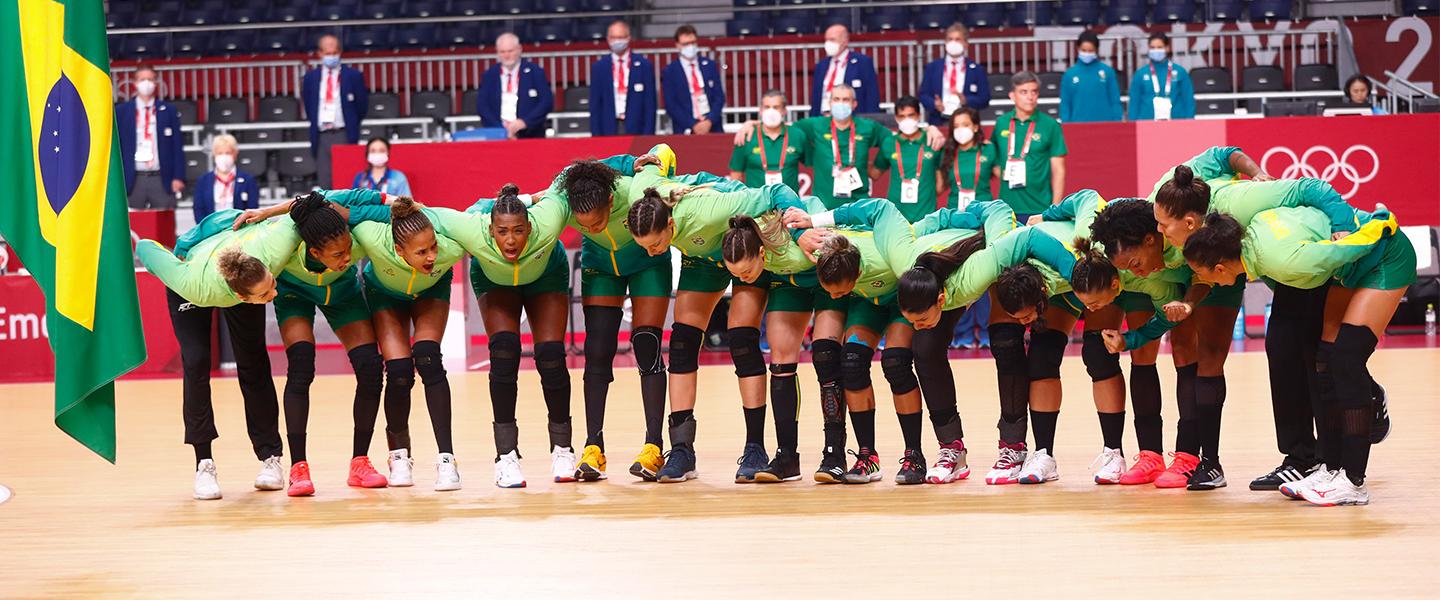 Based on their pedigree and international experience, Croatia and Brazil are the favourites in Group G, which throws off in Castelló today. They meet in a head-to-head battle, which could prove decisive at the end of this group.
In the other match, a new-look Japan side face Paraguay, who will be trying to spring a surprise or two in the group.
Croatia vs Brazil 18:00 CET
Ten years ago, a star-studded Croatia women's national team finished seventh at Brazil 2011. While they might have been looking on the up, the truth is Croatia never got back to that form and never qualified for the IHF Women's World Championship again.
This time around, Croatia boast a young and exuberant side, who qualified for Spain 2021 after recording their best-ever performance in international handball, securing the bronze medal last December at the EHF EURO 2020.
Their nickname "Queens of Shock" stood firm after that tournament and they are hoping to be able to replicate that kind of form in Spain, as they were drawn in Group G, alongside Brazil, Japan and Paraguay.
Their first game in their comeback at the world handball flagship competition will be against Brazil and it is just fitting that the South American side were one of the last Croatia played against 10 years ago, in the 5-8 placement matches, when Brazil took a narrow 33:32 win on home court.
In fact, the head-to-head record between the two teams is split, as Croatia won two times, 25:13 at Austria/Hungary 1995 and 32:25 at Croatia 2003. But Brazil bounced back with a narrow 24:23 win at the London 2012 Olympic Games and will be ready to hamper Croatia's efforts one again in Castelló.
More recently, the two sides have met in April 2021 in a friendly match in Porec, Croatia, where the home side took a 24:21 win.
"We have prepared thoroughly in the last days and watched Brazil closely. They are still a very good team, our toughest opponent in the group. Seven of their players are in Romania, at the same club, coached by the man who helped them win the IHF Women's World Championship in 2013, Morten Soubak. So we have to pay attention," said Croatia's coach, Nenad Sostaric.
Eight years have passed since Brazil won their only medal in the competition, gold at Serbia 2013, and big changes have happened since the Olympic Games Tokyo 2020, where the South American powerhouse finished 11th out of 12 teams.
Crucial players from the last 10 years, like right wing Alexandra do Nascimento and left back Eduarda Amorim Taleska, called it quits on their international careers, while coach Jorge Duenas has been replaced by Cristiano Silva.
However, Brazil will be looking to improve on their 17th place finish at Japan 2019, therefore the mix of youth and experience brought to Spain by the Brazilian side will test the mettle for any opponent they face.
Japan vs Paraguay 20:30 CET
There is a breeze of fresh air in Japan's team, as plenty of players have taken a step back after the Asian side has finished 12th, in last place, at the Olympic Games Tokyo 2020.
Two years ago, Japan were one of the feel-good stories at the IHF Women's World Championship they hosted, taking 10th place, their best-ever finish in the competition since 1971.
However, after the Olympic Games, coach Ulrik Kirkely was replaced by experienced domestic coach Shigeo Kusumoto, while a plethora of young players have been promoted to the first squad, who boasts an age average of 25.2 years, one of the youngest in the competition.
From the 20-player roster that made the trip to Spain, only three of them play overseas, with experienced goalkeeper Sakura Hauge plying her trade in France at ESBF Besancon, right wing Asuka Fujita playing for Romanian side CS Minaur Baia Mare and centre back Mana Ohyama playing for Hungarian team Alba Fehervar.
Still, Japan have more experience and depth than their first opponents in Group G, Paraguay, who qualified for the IHF Women's World Championship only for the fourth time in history. In the past three editions, Paraguay finished 21st and twice 23rd, winning only five of their 20 matches played in the competition.
The South American side also offer a mix of young players – including three teenagers – and experienced ones, like 38-year-old centre back Marizza Faria, who has been playing in the Spanish leagues for 14 years.
The two teams have also met at France 2007, when Japan took a dominating 36:8 win in the President's Cup, while Paraguay won only once against Asian opponents, 23:21 against the PR of China in 2017, and conceding another two losses.