13 Jan. 2021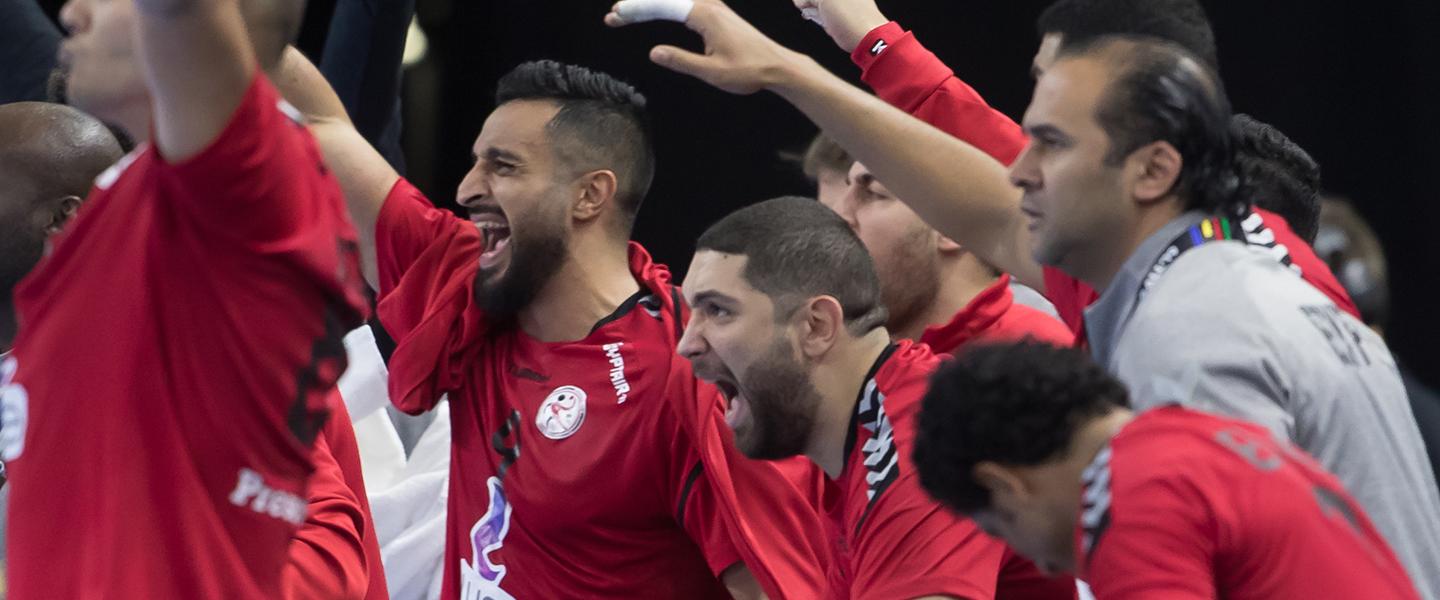 The first match of the 27th Men's Handball World Championship will see a continental clash as the hosts face an opponent from South America in Cairo. 
Egypt vs Chile 19:00 CAT
Before the game, the opening ceremony will take place starting at 17:40, with welcoming speeches to be delivered by IHF President Dr Hassan Moustafa and the President of Egypt, Abd al-Fattah as-Sisi.
Egypt and Chile have never faced each other before at this level, and now each side hope to start the championship on a positive note. The Pharaohs, who are reigning African champions, have not missed any World Championship since 1993, and now want to succeed on home court, even without the support of their vocal fans at the arena. 
While the vast majority of Egypt's players are from domestic clubs, the team is coached by Spaniard Roberto Garcia Parrondo, who led HC Vardar to their 2019 EHF Men's Champions League triumph. Interestingly enough, the opening match will feature a duel of Spanish technicians, with Chile being coached by Mateo Garralda.
The South American nation enter their sixth straight World Championship, and although they have never advanced to the main round, there has certainly been some progress after Garralda took over in 2016. In 2019, Chile finished in 16th place, which is their best result ever in the competition. 
Now the team, whose players mostly represent European clubs, hope to make the next step and finally progress from the group phase – and a victory against Egypt might be crucial for reaching that goal.