04 Dec. 2021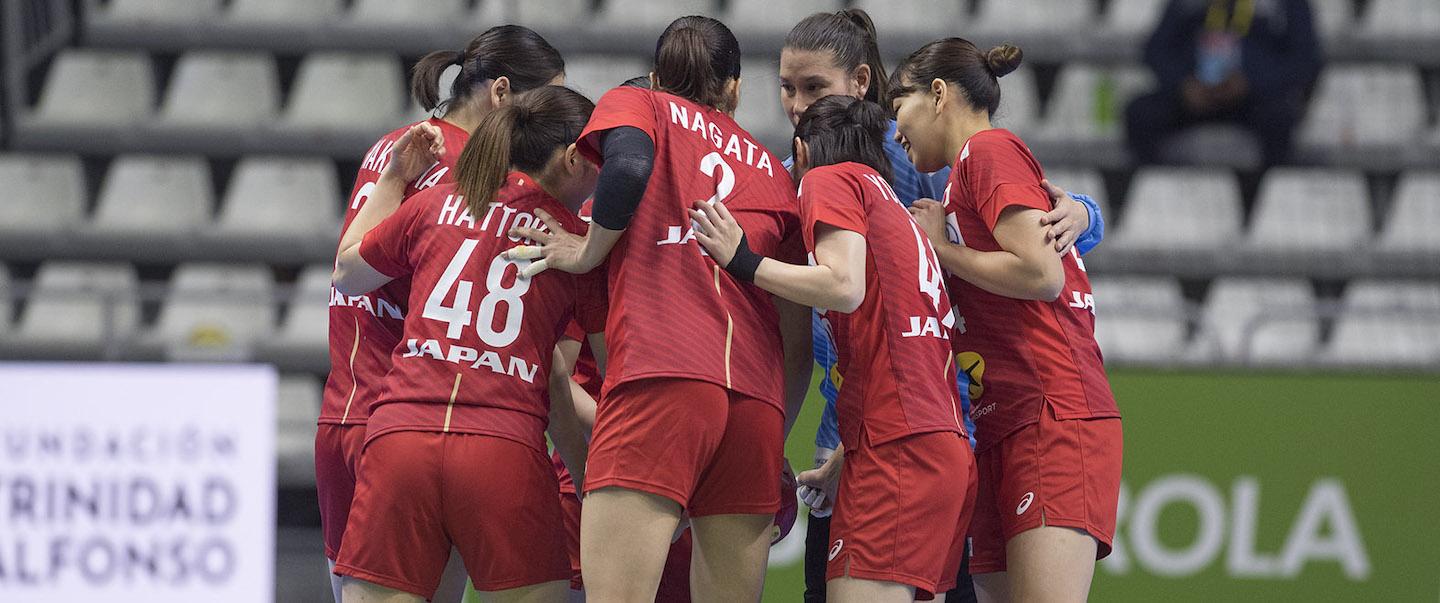 Group G became interesting almost from the get-go, as Brazil beat Croatia, 30:25, in the first round, with the European side now facing a must-win game against Paraguay to stay in the competition.
While Croatia might be heavily favoured on Saturday, the game pitting together Brazil and Japan looks to be more balanced, as the winner will earn their main round berth, after the two sides secured wins in their first games.
Paraguay vs Croatia 18:00 CET
In their first match after a 10-year wait to be back at the IHF Women's World Championship, Croatia were missing their fighting spirit and defensive nous that helped them secure their best-ever finish in history at a major international tournament, the bronze medal at the Women's EHF EURO 2020.
Croatia lost against Brazil, 25:30, which makes this a must-win game for Nenad Sostaric's side, as the Croatia team is now under huge pressure to build upon their success from last December.
"I have always said that if our defence plays good, the team plays good. If we concede less than 25 goals, we can win against any opponent in the world. Otherwise, we will lose, because it is very hard for us to score so many goals," said Sostaric, after the loss against Brazil.
A win against Paraguay would virtually see Croatia through to the main round, but they will still have to wait for other results to come in, yet Paraguay would need a miracle in the final game against Brazil and other results to come their way to be in the hunt to progress to the next phase.
The loss against Brazil definitely came as a cold shower for the 'Queens of Shock', as Croatia have been dubbed in recent years, but also as a wake-up call, as the European side cannot afford any more mistakes.
They will be heavily favoured against Paraguay, a team who have not won any of the games played against European opposition, and who are coming after a tough 17:40 loss against Japan, one of their worst in the history of the IHF Women's World Championship.
"Of course we are disappointed with the game against Japan, because we did not play the way we wanted. But we need to get back on our feet and play good against Croatia," said Paraguay's coach, Nery Vera.
Historically, Croatia have never lost a game against South American opposition apart from Brazil, securing a clear 44:9 win against Uruguay in the preliminary round at Russia 2005, a 37:12 win against Argentina at France 2007 and two big wins, 45:15 against Uruguay and 23:18 against Argentina at Brazil 2011.
Japan vs Brazil 20:30 CET
The two teams that won their first game are clashing on Saturday in Castelló, with the winner earning the coveted main round berth, irrespective of what happens in the first game between Paraguay and Croatia.
While Japan duly delivered a superb performance against the Paraguay team in the first game, Brazil were truly flawless in their 30:25 win against Croatia, one of their biggest since winning the IHF Women's World Championship in 2013.
The two teams have met five times in competitive matches, with two wins for each and one draw, in the last match between Japan and Brazil at the IHF Women's World Championship, 28:28, at Germany 2017.
Despite overhauling their squad after the Olympic Games Tokyo 2020, with eight players making their international debut against Paraguay on Thursday, and a new coach on the bench in Shigeo Kusumoto, Japan looked devastating on fast breaks, with their sheer speed being key in opening such a big gap in their 40:17 win.
However, Brazil are a different animal and Japan will have their work cut out against the next opponent.
"We have prepared thoroughly for the first game, which went out well, now we want to see how we measure ourselves against the next opponents," said Japan's coach, Shigeo Kusumoto, after the win against Paraguay, 40:17, on Thursday.
On the other hand, Brazil's new generation, who is missing players like Eduarda Amorim, who cheered her side from the stands in Castelló, or Alexandra do Nascimento retired this autumn, has been nothing short of superb.
Touted as the next big prospect of Brazilian handball, back Bruna de Paula was named hummel Player of the Match against Croatia, after scoring seven goals and dishing five assists. Brazil will be surely looking for her to deliver once again in the match against Japan, as the South American team is looking for their best finish since 2013, having placed 10th, 18th and 17th in the last editions of the IHF Women's World Championship. 
Photo: RFEBM / Á. Bermejo