02 Dec. 2021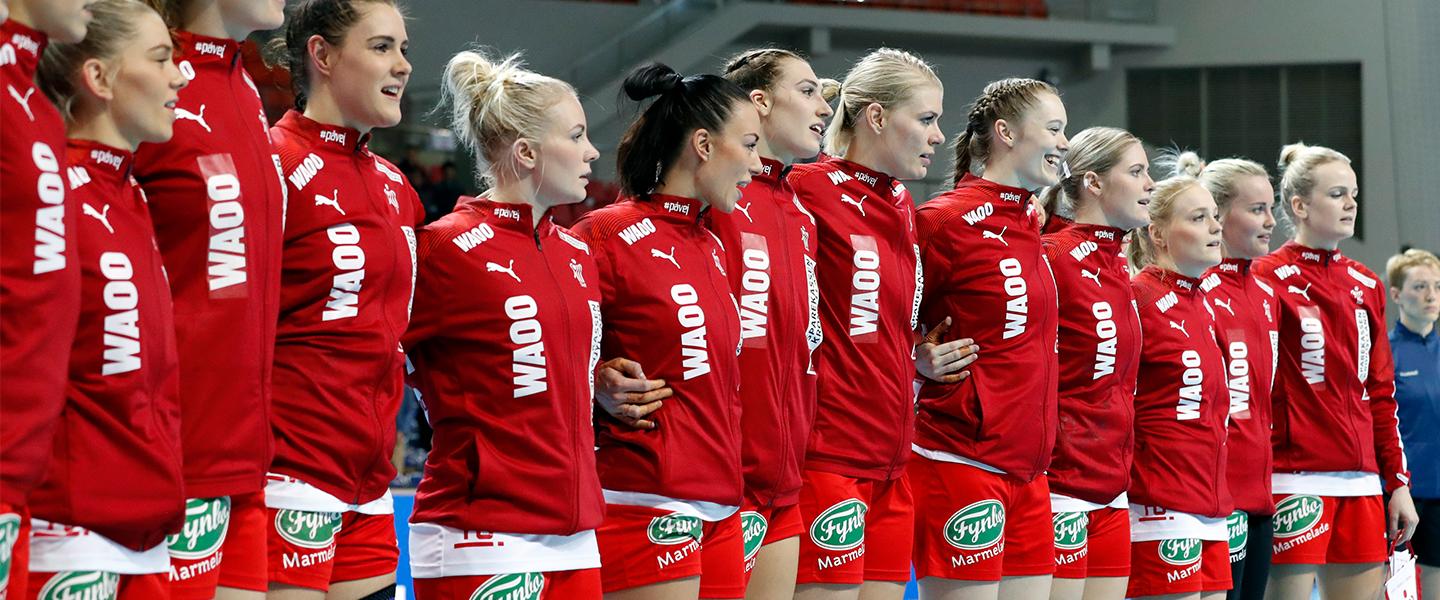 The Palau d'Esports de Granollers welcomes its first games of Spain 2021, with Denmark looking to put the pain of Japan 2019 behind them as they face Tunisia while Congo return to women's senior World Championship action for the first time since 2009, against a Republic of Korea team who are in a rebuilding phase, complete with interim coach.
Republic of Korea vs Congo 18:00
After their well-deserved qualification for Spain 2021 with their top four spot at the CAHB Women's African Championship in Yaounde, Cameroon last June, Congo's players have not had to wait long to return to senior World Championship action for the first time since 2009.
They will be hoping to repeat a victory over Asian opponents in the preliminary round in Granollers, just as they did back at France 2007, when they secured their first-ever senior World Championship victory, with a 32:28 win over Japan.
Last time out, at China 2009, they secured two wins, in the President's Cup against Thailand and Australia but Korea will prove a hard nut to crack. Last time they played Korea at a World Championship was in 1999 and they lost considerably (19:36).
Congo coach Younes Tatby has overseen preparation in Turkey which saw the squad gel between the French and Congo-based players with 24-year-old left wing Josephine Nkou, who signed for Paris 92 in August leading their attacking threat but for Korea, they have their own special weapon – Ryu Eun-hee – who is enjoying a stellar Champions League campaign with Győr this season, which has seen the Hungarian club go eight unbeaten.
"Congo are physically strong and very aggressive," said Ryu to ihf.info about the threat their opening opponents pose. "We also need to be aggressive and need to cooperate with each other when we defend. If we take advantage with our speed, then we'll get a chance."
"We watched videos of the team and obviously they are physically stronger than us," said Korea interim coach Jang In-ik to ihf.info "However, our advantage is speed [if we] compare with them. If we take our advantage from speed then we can get a chance [to win]."
"I've almost had no chance to play against an African team before," added Korea centre back Song Hye-soo. "However, as I analysed during the video meeting it's going to be so exciting. I think that we're going to get a better result."
Korea are coming off their equal best senior World Championship ranking (11th) since 2009, when they finished sixth, and will be looking to get an early win under their belts.
Denmark vs Tunisia 20:30
"In the first game of a championship you always have some nerves," said Denmark back-court player Anne Mette Hansen to ihf.info ahead of their clash against Tunisia. "For the first 10 minutes [against Tunisia] we have to find ourselves, we have to have 'ice in the stomach' and just do as well as possible."
Her teammate, left wing Emma Friis, has been waiting since 2018 for her competition debut and while she will follow the instructions from her senior teammate she will have fire in her belly if she gets on court.
"We just have to get the party started," said the 22-year-old to ihf.info. "Everyone has to be ready and just deliver what we have been working on for a lot of weeks. [We] just will focus on ourselves and do what we've been doing in training."
Denmark played Tunisia back at the 2017 IHF Women's World Championship in Germany, defeating them 37:19 with the Danes using their recent friendlies against Ukraine and preparation camps to experiment with a 5-1 defence as well as other tactical options under coach Jesper Jensen.
"Tunisia are going to be a little bit offensive and are going to be 3-2-1 in defence so we have prepared a little for that," added Hansen. "It's going to be a different kind of handball that we're used to so that's always difficult."
In their nine IHF Women's World Championship appearances, starting with their debut back in 1975 in the former Soviet Union, Tunisia have played 41 preliminary group games, winning six and drawing one and it is likely they will need one more again to make history and qualify for the main round of an IHF Women's World Championship for the first time. 
"It's not the first time that I've participated in the World Championship but this edition we have a lot of good chances to show to honour women's handball in Tunisia," explained Tunisia captain and goalkeeper, Fadia Omrani.