02 Dec. 2021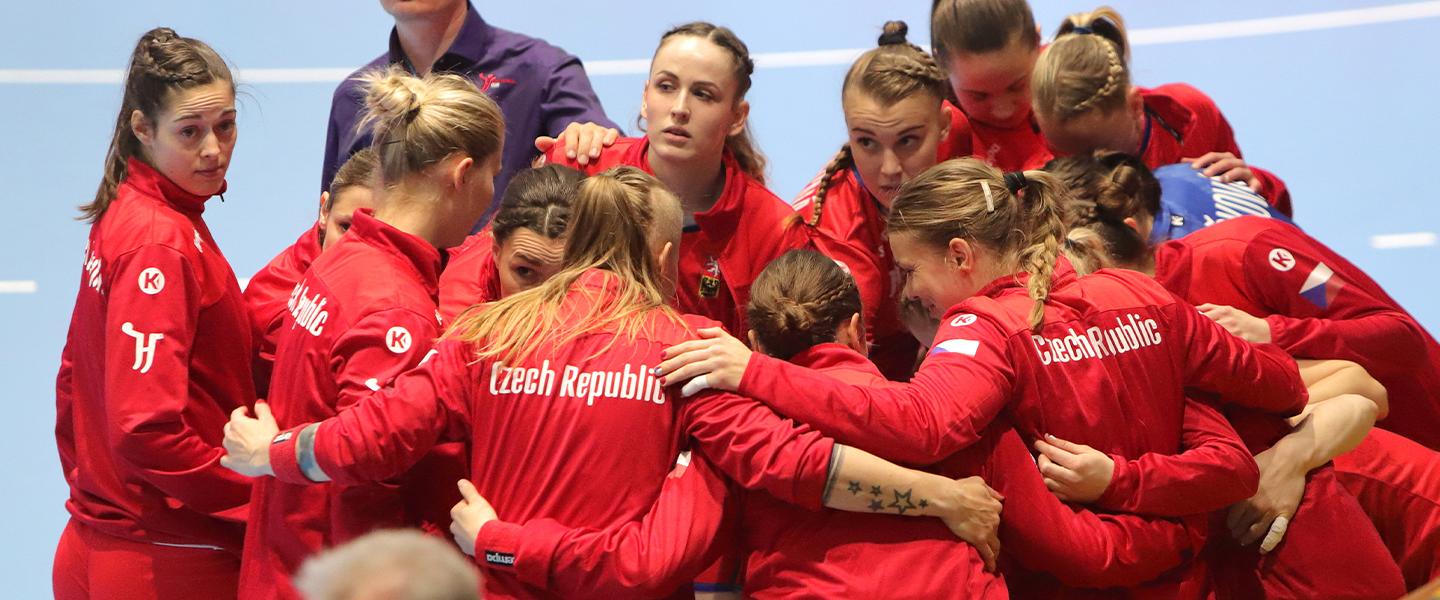 In an all-European Group E, four highly motivated teams throw off their 25th IHF Women's World Championship campaigns. 
First, powerhouse Germany meet Czech Republic, who can always spring a surprise. In the second match, a Hungarian side hungry for success play Slovakia, who aim to step up their performance to make it to the next round. 
Germany vs Czech Republic 18:00 CET
Group E kicks off with a highly interesting match between Germany and Czech Republic in Lliria on 2 December 2021 at 18:00 CET. While the young German team of coach Henk Groener aim at playing fast handball with a well-balanced mix of young and experienced players, the Czech team want to start off their World Championship campaign strong.
"We play against three very strong teams and we know them very well," German Coach Groener said at a press event prior to the 25th IHF Women's World Championship in Spain. "We want to make the next steps as a team and work to be more consistent as at the past events. My players gained important experience playing internationally on club level. This, in addition to our team chemistry will be the key to be successful," he added. 
Ahead of their match against Germany, Czech coach Jan Basny said about their opponents that "it is difficult to find any weaknesses" – however, left back Kamila Kordovska added: "I think they could underestimate us a little. We have nothing to lose, we will fight."
The Czech team lost their last two games at the Women's EHF EURO 2022 Qualifiers to Croatia (24:26) and France (22:38) in October. Nevertheless, the team around strong shooter Marketa Jerabkova are eager to underline their development on the global stage – and why not start with an opening win again Germany? 
Hungary vs Slovakia 20:30 CET
The second Group E clash is every bit as interesting with Hungary and Slovakia meeting at Pabellón Polideportivo Pla De L'Arc at 20:30 CET. 
Hungary's new coach Vladimir Golovin's squad consists mainly of local players, with Anna Albek (Metzingen) and goalkeeper Melinda Szikora (Bietigheim) being the internationally active exception. Hungary enter this competition with two important victories at the EHF EURO 2022 Qualifiers in the back. Having beaten Portugal (34:24) and Slovakia (30:28), Golovin's team showed great depth and a very balanced score board, with many players contributing. 
Slovakia on the other hand, as hosts of the EHF EURO 2022, miss the EHF EURO 2022 Qualifiers challenge and are thus solely focussed on the World Championship games. They played, however, against Group E opponents Germany as well as Poland and hosts Spain in a friendly tournament end of November, which they finished last after three losses. 
"As part of the preparatory tournament, we met three high-quality European teams. The tournament did not turn out well for us. […] I'm glad we had a chance to try some things. I believe that we are stepping up our performances at the championship and that things will work as they should in our game," said goalkeeper Adriana Medvedova to the Slovak Handball Federation website.