14 Jan. 2021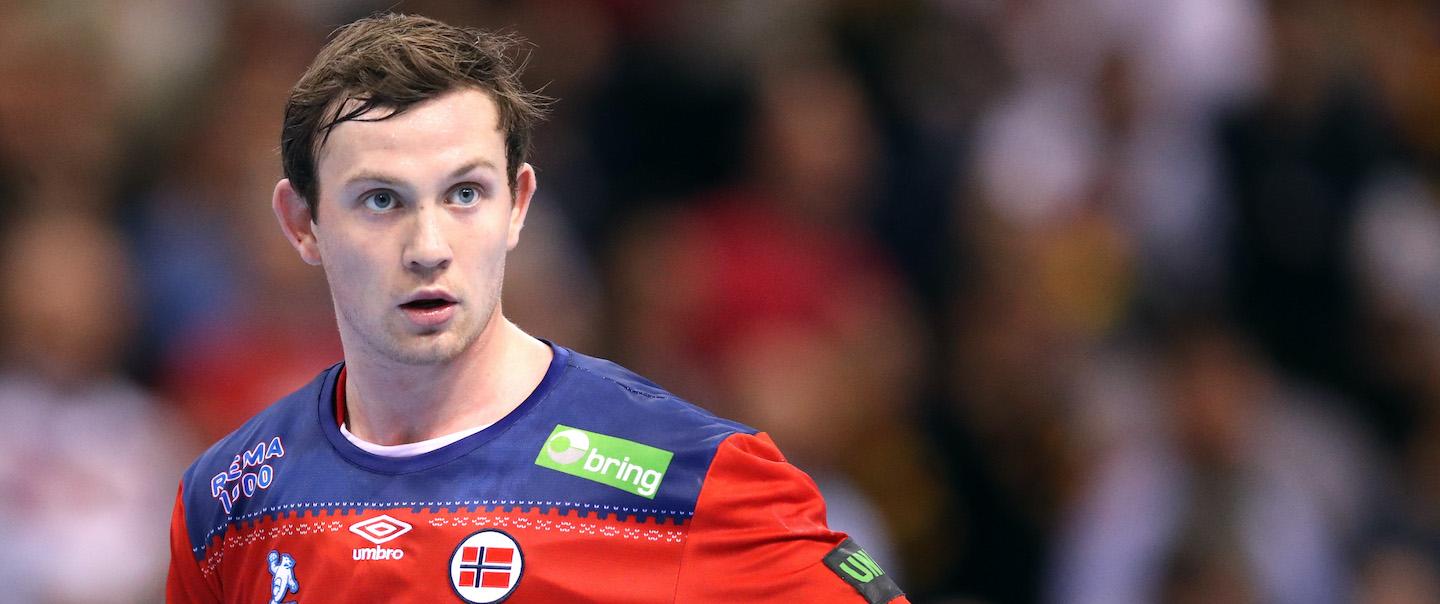 Two tantalising, all-European matches open the Egypt 2021 proceedings in Giza as late additions Switzerland take on neighbours Austria in the 'Alpine Derby' – the first-ever match to take place at the newly-constructed Dr Hassan Moustafa Sports Hall, built for this World Championship.
The second match sees 2019 IHF Men's World Championship silver medallists Norway take on bronze medallists France in a repeat of the 2017 final.
Austria vs Switzerland 19:00 CAT
On Tuesday, Austria head coach Aleš Pajovič had to scrap his United States of America preparations and switch to Switzerland after it was announced the European nation would be replacing the North American side after they withdrew from the championship due to a number of positive COVID-19 cases.
"The time was of course short to prepare everything," said Pajovič ahead of the game. "We got video clips as quickly as possible and spent the whole night editing."
The last-minute change means that the Swiss are playing in their first IHF Men's World Championship since 1995, where they finished an impressive seventh in Iceland.
Both Austria and Switzerland have a long and proud history in handball and in the modern era it is the Swiss who have the edge, with 30 victories in 46 matches since 1950, but the Austrians have won the last four, most recently exactly four years ago today (31:29).
For Austria, star player Nikola Bilyk is missing due to a cruciate ligament injury, but many have high hopes for young left back Lukas Hutecek, who is leading the new generation of Austrian players. Andy Schmid is the Swiss star and upon news of Switzerland's nomination, the 37-year-old Rhein Neckar Löwen centre back posted a picture on social media with packed suitcase and passport in hand, later calling the news "…completely surreal."
Norway vs France 21:30 CAT
Sunday 29 January 2017, the scene is Paris. The AccorHotels Arena has more than 15,000 spectators in it, decked out in the famous blue kit of the home nation, while a tiny handful of fans from Scandinavia try and make themselves heard. It is the final of the 2017 IHF Men's World Championship and, after a tight first half which saw the lead change hands a number of times, a couple of Michael Guigou goals put his side 20:17 up early in the second and they never look back, as Didier Dinart coaches his side to gold.
Dinart's assistant on that day, Guillaume Gille, is now in charge and the 44-year-old has such talents such as Nedim Remili, Ludovic Fabregas and Melvyn Richardson at his disposal to mount a challenge for yet another French medal but is missing influential players Nikola Karabatic and Elohim Prandi due to injury.
They face a Norway side who repeated their 2017 silver in 2019, running out of steam at Germany/Denmark 2019 against a Danish side, also playing in front of their home fans.
Many have said Norway are one of the favourites for the title, so could it be third-time lucky for Christian Berge's men? Star man centre back Sander Sagosen will be leading from the front and France will aim to limit him from scoring 10 against them like he did last time the two teams met, just over a year ago in Trondheim in their Men's EHF EURO 2020 preliminary group meeting with Norway winning 28:26, one of 18 victories in 52 clashes between the two teams since 1958. 
"It is a team that has got a new coach and is probably looking for a bit of stability, but it's still a good, French team," said Berge ahead of the match. "They have Karabatic out, and they lost Prandi, but there are good players coming. I'm excited, and I'm looking forward to it."