09 Jun. 2019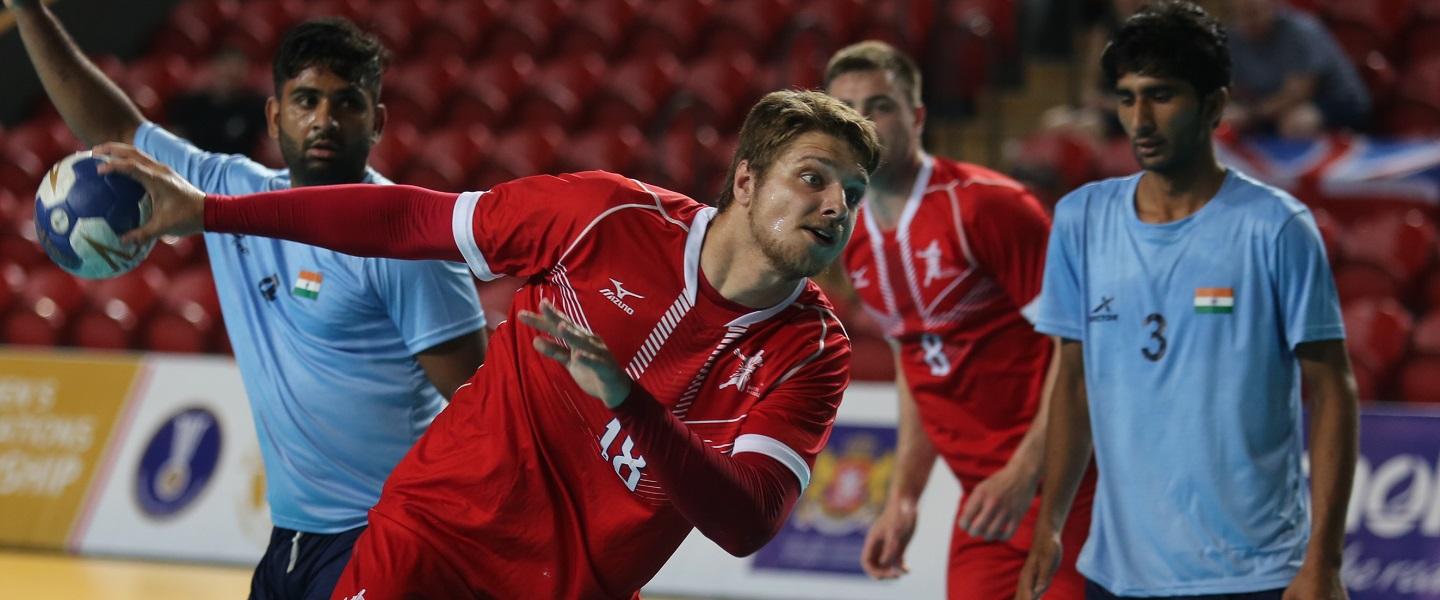 Following a loss on day one at the 3rd IHF Emerging Nations in Tbilisi, Great Britain claimed their first win on Sunday as they defeated India by 10 goals.
At the end of round two for Group A, Cuba lead the table with four points ahead of Azerbaijan, P.R. of China, Colombia and Great Britain on two. The only side in the group not to have collected any points yet is India.
GROUP A
Great Britain vs India 38:28 (16:13)
After a somewhat level first half, Great Britain left no doubt as to where the two points belonged. India gave their European opponents quite a challenge in the first period, taking the lead early before Great Britain fought back to level at 5:5 after 10 minutes.
Great Britain claimed their first advantage, 6:5, off a great goal from centre back Nathaneal Green in the 10th minute. From that point, they led the game right through to the final whistle, thanks largely to their deeper roster.
The first quarter ended equal at 7:7, before a time-out from Great Britain that changed the course of the match. The European side's defence tightened up and they profited with four consecutive goals, mainly off the fast-break chances created by their defence. By the 19th minute, Great Britain were in front 11:7.
After a three-goal distance in their favour at half-time, Great Britain completely controlled the second half. They increased the gap as full-time whistle approached, and by the time the clock hit 50 minutes there was no doubt Great Britain would celebrate their first win, as they held a nine-goal advantage, 31:22.
Great Britain were led in attack by a spectacular game from Sebastian Edgar, who tallied 14 goals.
Players of match:
Great Britain: Owen Insou
India: Happy