30 Jul. 2011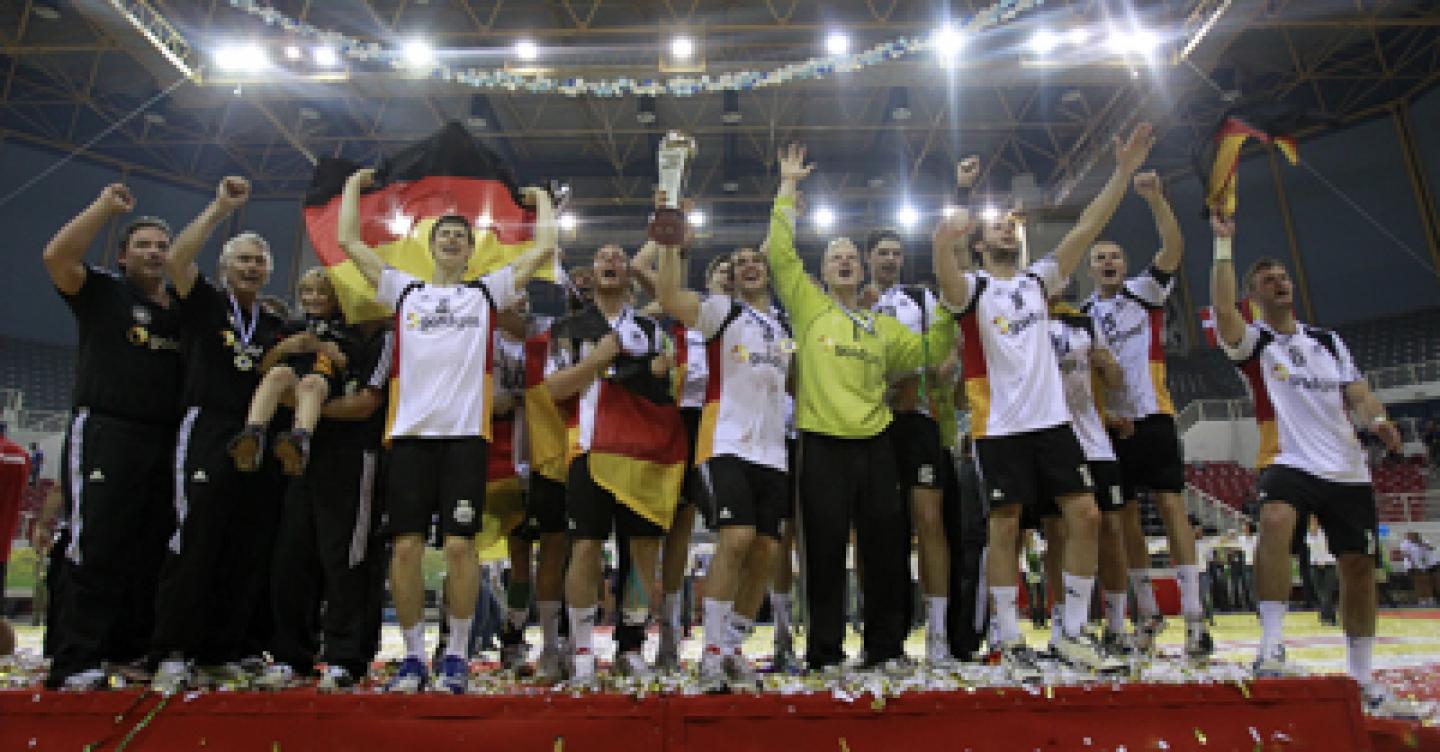 Denmark – Germany 18:27 (10:13)
The defending Champion won the final
The final of the Junior World Championship between Denmark and Germany ended with a well deserved victory for the German team.
Even though the result was  a clear 27:18, it was a few minutes long a immensly tight match. But as the Germans played an obvious strong defense, Denmark had big difficulties to score the so called "easy goals". Consequently defending champion Germany was leading in halftime with a result of 13:10.
After the break, in minute 43, the Danes found their spirit back and caught up to a draw (15:15). Suddenly they started to play much better than their competitors: The game seemed to turn, but this was only a flash in the pan. After weak 14 minutes, Germany stroke back from 17:16 to a 22:17 pre-decision in minute 52. The game was decided and the German youngsters started their celebration, leading 25:18, already on the field three minutes before the final whistle. The previous World Champion is also the current one.
Best scorer of this match was German player Johannes Sellin, who scored seven goals.
Over All Ranking
Gold: Germany
Silver: Denmark
Bronze: Tunisia
  4. Egypt
  5. Spain
  6. France
  7. Sweden
  8. Slovenia
  9. Portugal
10. Norway
11. Brasil
12. Iran
13. Russia
14. Algeria
15. Qatar
16. Greece
17. Hungary
18. Serbia
19. Korea
20. Argentina
21. Chile
22. Canada
23. Benin
24. Venezuela