09 Aug. 2022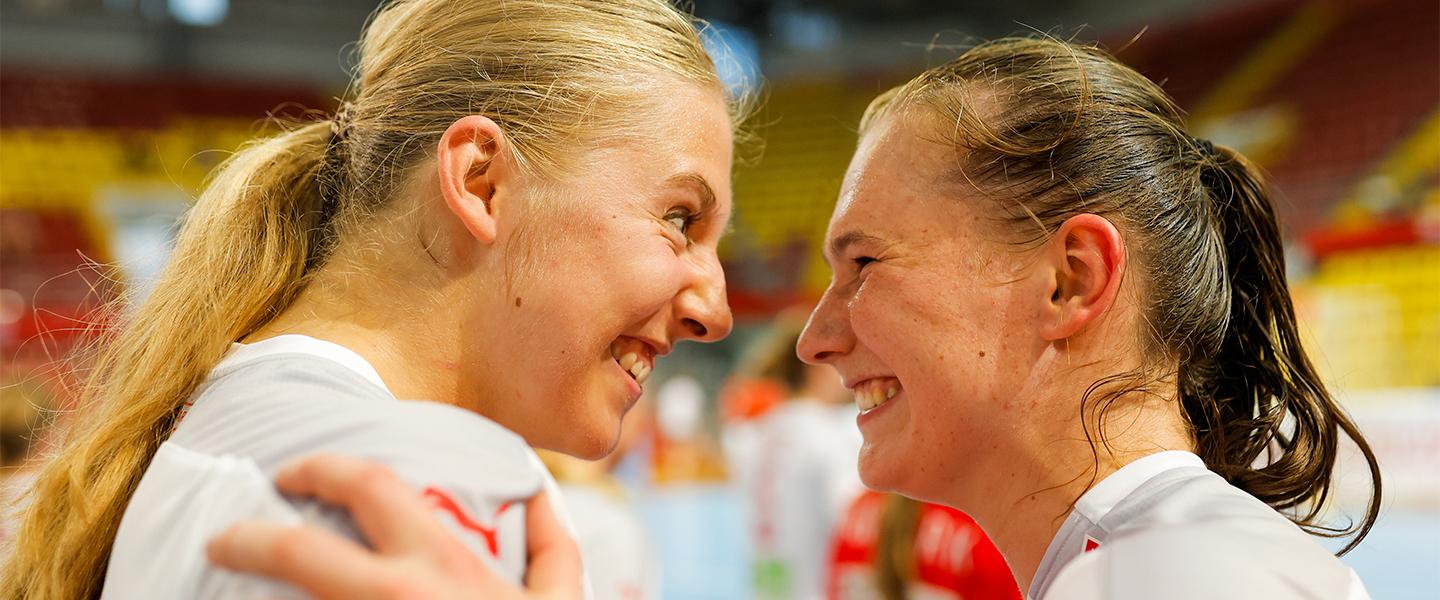 The first Denmark side to ever win the IHF Women's Youth (U18) World Championship, in 2006, had stalwarts like Sandra Toft, Lærke Møller, Mie Augustesen or Line Jørgensen in the squad.
The second gold medal in the competition came in 2012, when Anne Mette Hansen, Line Haugsted, Freja Cohrt Kyndbøl or Nadia Offendal were in the roster.
It is difficult to pinpoint where the players from the current crop in the Denmark women's youth national team will end up, but one thing is certain: this squad is definitely one with a huge potential, underlined by their path to the final of the 2022 IHF Women's Youth World Championship.
Denmark have won all of the seven games they played so far at North Macedonia 2022, gradually increasing their level, with their performances culminating in their largest win in the competition, 37:21 against the Netherlands in the semi-final of the competition.
At the core of that win and for all the previous six, two players stood head and shoulders ahead of the opposition. Backs Julie Mathiesen Scaglione and Anne With Johansen were Denmark's top scorers in the competition, combining for 96 goals so far, with Scaglione scoring 52 and Johansen adding 44.
The way that they complemented each other's game was nothing short of spectacular, as Scaglione is the type of back who is towering in front of the opponent's defence, while Johansen relies strongly on breakthroughs, scoring 33 of her 44 goals by dazzling through the defensive lines.
"It has been an amazing tournament, this team is like a family. The group is amazing, we have been playing good since the start, but with this win against the Netherlands, everything is really starting to click. This has been the best game so far for our side," says Denmark's right back, who received the Player of the Match award after the huge win against the Netherlands side.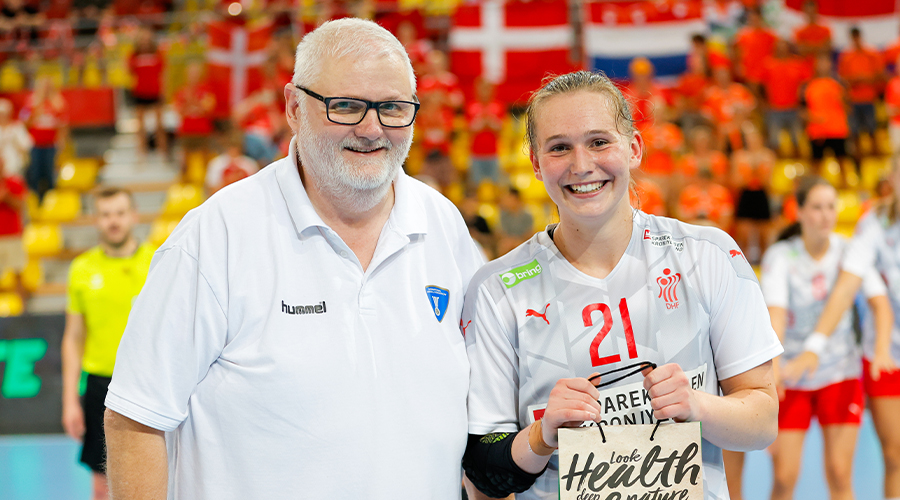 It truly has been a superb tournament for Denmark, who outscored their opponents by an average margin of exactly 10 goals per game, with their experience and depth helping the Scandinavian side really pull through in difficult moments throughout the tournament.
However, so far, no team have been really able to put Denmark under pressure, as the finalists have absolutely outplayed their opponents both in attack and in defence.
They have scored 226 goals so far at North Macedonia 2022, an average of 32.2 goals per game, the fourth largest amount of goals in the competition, while conceding only 156 goals, or 22.2 goals per game, which is the second lowest amount, just behind Iceland's 21.2 goals per game average.
"We do not have a secret, per se. It is just good understanding, good communication, doing everything as a team, working for each other and trying to help everybody in the side be on the same page. We did not have an easy schedule, but we pulled through every time we were faced with adversity and we hope to do the same in the final," adds Johansen.
 
There are plenty of players who have already gained huge experience in the domestic league and Johansen is one of them. In the previous season, the 18-year-old back has scored 26 goals in 11 league matches for Ajax København, in one of the domestic leagues with the highest quality in Europe.
She had already announced herself as one of the top players in this age category at the W17 EHF EURO 2021, when she scored 16 goals, but her growth has been substantial, becoming a key player in Denmark's game plan, both in attack and in defence.
"Sure, it is very important to play in the senior games, because you earn a lot of experience and you can learn new things that can be applied here. It is an advantage for us and we hope to maximise it until the end," says Johansen.
While being Denmark's second top scorer in the competition, the 18-year-old right back is the top assist provider, with 18 key passes that led to goals, as defences find it difficult to stop her. If a team do not make the step ahead to block Johansen, she will break through and score. If the defence reacts this way, you can bet the right back tries to find the line player or another back and score an assist.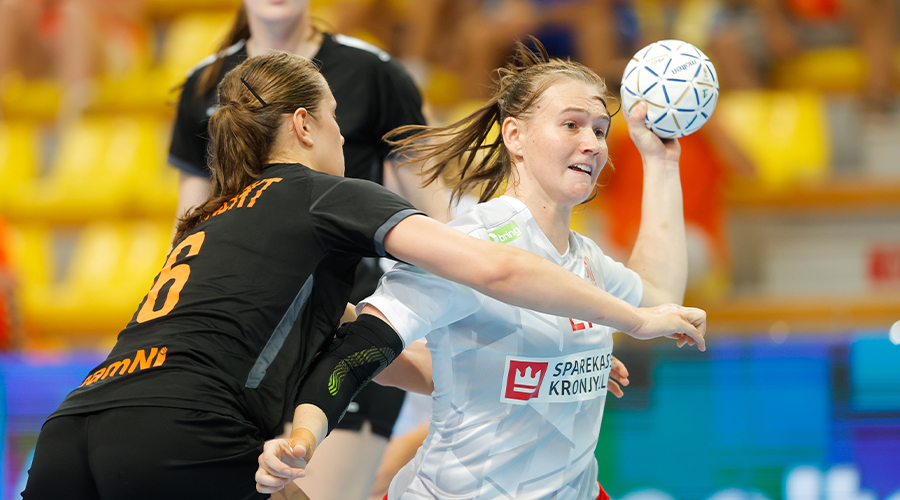 Denmark's last game, though, the big final, will be their toughest challenge yet. The Republic of Korea won seven games so far, as did Denmark, all of them coming against European opposition.
The Scandinavian side will have one day to prepare for everything Korea will throw at them, as their tactics are clear, but difficult to stop. For example, Hungary conceded as many goals as Denmark so far, but their average of 22.2 conceded goals per game was obliterated against the Asian side, who scored 30 goals in the semi-final.
"We kind of know what to expect, we know it will be a very tough game. But our dream was to win the gold medal when we came here and we are prepared to give our everything. Being so close just makes it more real," concludes Johansen.
Indeed, Denmark were three times in the final so far, winning two of them and losing the other, in 2016 against Russia, 22:30. However, this generation looks set on earning the third gold medal and tying Russia's all-time record.
Whether this will happen or not, Wednesday's game will decide. What is certain is that Denmark won some players for the future. Including Anne With Johansen.