06 Jan. 2020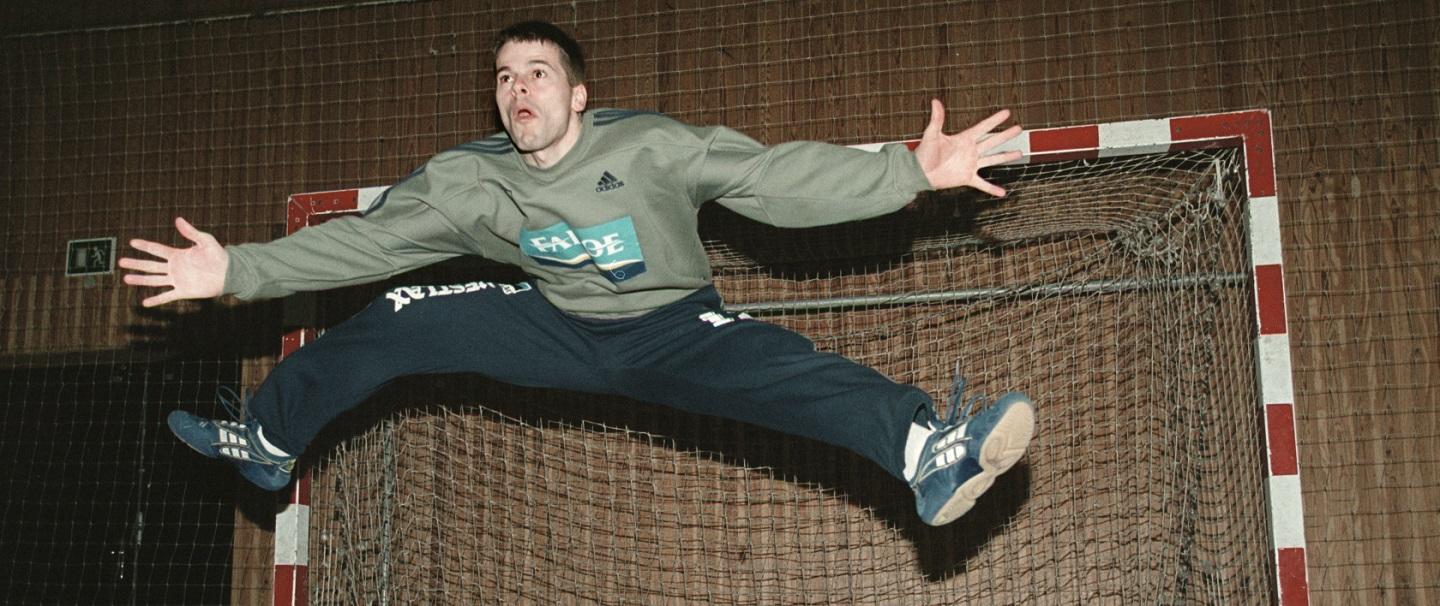 In 2002, a skilled goalkeeper from the small village of Vestmanna was on the court representing Faroe Islands in the EHF EURO 2002 qualification stage. Seventeen years later that same goalkeeper is still representing his country. Not as a handball player though, but as Prime Minister of his country.
Former Faroe Islands international Bárður á Steig Nielsen has come a long way since that 2002 EHF EURO, having served in government and other organisations until assuming the Office of Prime Minister in September 2019.
In addition to playing on the international level, Prime Minister Nielsen also had a very successful club career. He was a member of a strong VÍF Vestmanna team that won the domestic championship six times between 1993 and 2002, as well as three Cup titles, in 1993, 1997 and 1999. Nielsen was also a member of the VÍF Vestmanna team that won a match in the international club competition the EHF Cup Winners' Cup, against Dinamo Bucharest – a result that was seen as one of the best in Faroese sports at the time. 
"In 1990, I played my first game in the first division in the Faroe Islands. In total, I won five national titles and three Cups. My last game in the 1. Division was in 2014. I have never represented any other club than my local club VÍF Vestmanna. This club has been a very big part of my life and I still have an active role in the club."
After more than a decade playing for VÍF Vestmanna, Nielsen's role with the club now focuses mainly on assisting with funding opportunities for the organisation.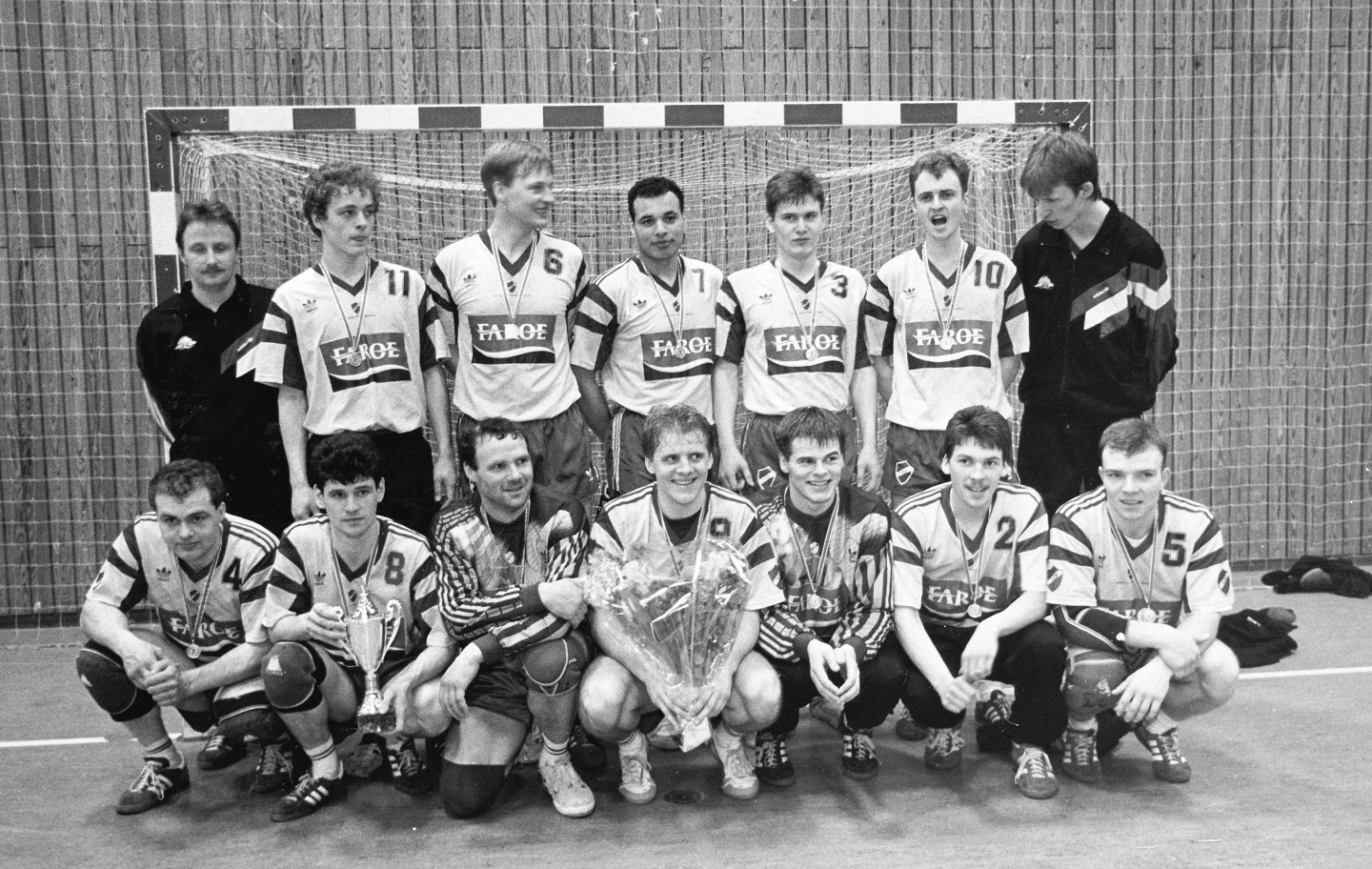 "This club has been a very big part of my life"
Since Nielsen's time on the court, handball has progressed significantly in the Faroe Islands largely due to more resources provided to the federation as well as investments in youth and A-level national teams.
"When I was around nine or 10 years old, I started playing handball. There is a very strong handball tradition in Vestmanna, where I grew up and still live," says Nielsen. "We trained in a small sports hall. In this small sports hall, we didn't even have two goals and could not train traditionally."
The club constructed a modern handball hall in 1986, which marked an important step forward in possibilities for training. 
Nielsen says that the club has played an important role not just in his own life. In Vestmanna, handball is an important part of the culture. 
"The village lives and breathes handball. VÍF Vestmanna has also historically played a very important role in Faroese handball – where both women and men have won several championships and cups. The club has also played a part in the European cup competitions several times. One of my proudest moments was in 1998 when we played at home in the European Cup Winners' Cup against Dinamo Bucharest from Romania, and won." 
The highest number of handball players per capita
Nielsen first joined the Faroese national team in the 1990s. His experience gave him a great understanding of the steps that have been taken and the positive progress of handball in the small island country. 
"If I look at Faroese handball today, the basis for competitive national teams in handball in the Faroe Islands is fantastic. The sport is massive and the infrastructure and the facilities are great, with 19 handball-sized sports halls," says Nielsen. 
"Although the population is about 52,000 people, we have 2,600 active handball players, shared equally between both genders, which is more than 5% of the total population. In other words, the Faroe Islands are by far the country in the world with the highest number of handball players per capita."
With such popularity, Faroe Islands handball has great ambition, and those ambitions are beginning to reap rewards. In 2015, Faroe Islands won the first IHF Men's Emerging Nations Championship in Kosovo, before defending that title two years later in Bulgaria. In 2017, Faroe Islands debuted at an IHF World Championship, with the U21 team playing the Junior event in Algeria and reaching the eighth-final stage.  
"The Faroese Handball Federation has an ambitious plan to create national teams for both women and men that can compete on the highest level on the international handball stage. We have already seen the first results from this ambitious plan, where both our younger generation and the national teams have been getting good results on the international stage," says Nielsen. 
"Personally, I think that Faroese handball is in a very exciting development at the moment. I am delighted that our national teams are making such big progress and I am sure that the results in upcoming years will be even better." 
Considering his background, it is no surprise that Prime Minister Nielsen has made a firm commitment to sports development and Olympic recognition some of his goals while in office.
Alongside handball, he participates in rowing, and has been head of the annual boat festival in Vestmanna since the early 2000s. 
"I think that his work ethic, stubbornness and will to win from his sport career are things that he can use and benefit from in his political life," says Sámal Joensen, Chairman of the Board at Vestmanna Sportsclub. "He is a great guy who was a leader on and off the pitch, which now has led to him being Prime Minister."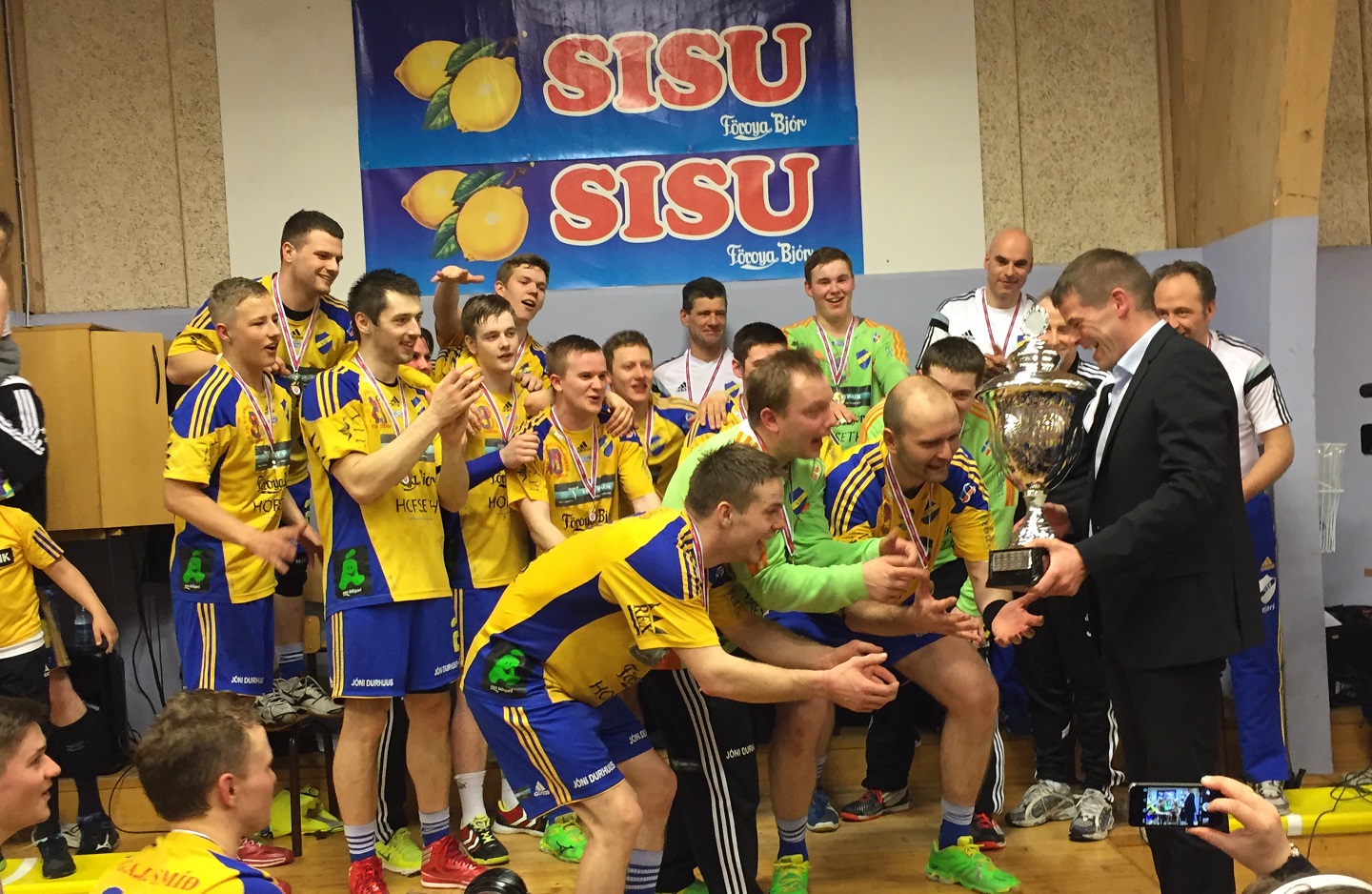 PHOTOS: VÍF Vestmanna