22 Jan. 2023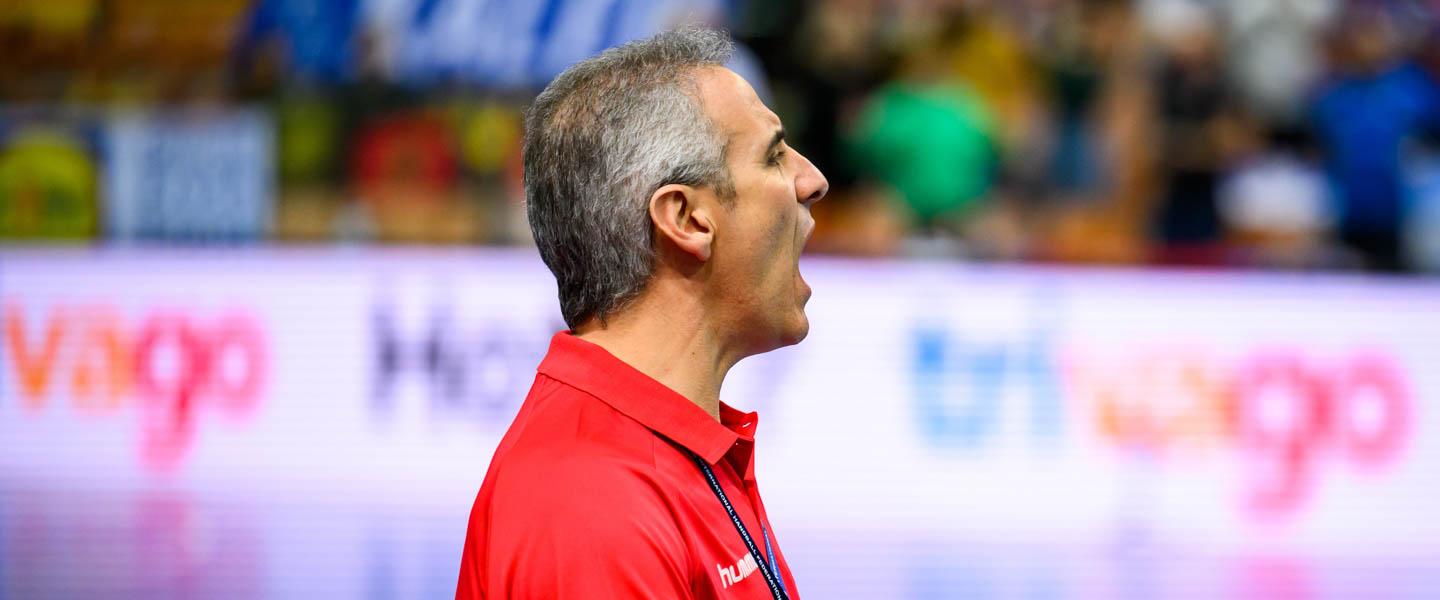 Missing three editions of the IHF Men's World Championship between 2015 and 2021 was too much for a team that won the bronze medal at Egypt 1999 and France 2001 and had always finished in the top 10 since 1997.
Their performance at Denmark/Germany 2019 was also truly disappointing as Serbia finished in 18th place, a huge step back from their consistent displays which yielded so many great performances in the world handball flagship competition.
So what was the answer for the perennial underperforming team over the last decade? Well, a brazen one. For the first time in decades, Serbia called an audible and decided to hire a coach that played no part in the ex-Yugoslav space. 
In fact, Toni Gerona had never worked in this part of Europe before taking over Serbia, making it a big challenge for the Spanish coach. Despite boasting an impressive resume, with stints in the Barcelona system, France, Tunisia or Qatar, Gerona had little experience of leading a side with as many particularities as Serbia in his career before accepting the offer.
This made it even more challenging for the 49-year-old Spanish coach, who had to resonate with a desolate team that was looking desperately for leadership. But in just over two years, he has transformed the team into one that is actively looking to disrupt the hierarchy.
"For everyone who has seen Serbia playing at least once in the last few years or their history, to be precise, there is a clear characteristic: the players always give their all, they play with a lot of heart, they are very motivated in every match, every time they take the court. So that is always a good start," says Gerona.
"Then they need to have the confidence that they can do well. And we have been working on this every time, in every training session, in every match, because the players have the quality to be good and create good situations."
While Gerona might understandably praise his squad for boosting morale, results have been there to back him up and strengthen Serbia's resolve. The start of his tenure was seriously hampered by COVID-19 cancelling handball, but when the sport returned, Serbia were ready.
A home win against France, 27:24, followed by an away draw, 26:26, at the EHF EURO 2022 Qualifiers, showed flashes of brilliance for the side. Then, in the final tournament, Serbia were eliminated early after conceding losses against Croatia, 20:23, and France, 25:29.
But those losses had their reasons: Serbia were still trying to get back to their top level, while their opponents had a strong system in place that had been working for years.
The 2023 IHF Men's World Championship was the next big aim for Serbia and Gerona, and while the results have been mixed, things might look back on the up. Serbia lost by a single goal against Germany, 33:34, and faltered in the second half against Norway, 28:31, eliminating any chance for a quarter-finals berth.
However, with wins against Qatar, Algeria and Argentina, Serbia are in with a chance to finish Group III of the main round at Poland/Sweden 2023 in third place, which can still help them finish in the top 10.
"We have been trying to improve more and more, the effort put in by the players is great, and we had some very good moments. However, there are still things to correct if we are to really go there and stay among the top teams in the world," adds Gerona.
"Our aim is to get back among the best sides at major tournaments, so we will be aiming to get to the quarter-final, because we can be there because we have the talent and know-how."
With the system put in place that is already being refined, Gerona believes in his team and also in himself. He is just one of the Spanish coaches that have basically taken over in that part of Europe, with Xavi Pascual leading Romania, Chema Rodríguez being Hungary's coach, Xavi Sabaté coaching the Czech Republic and Fernando Gurich being installed as Slovakia's coach just a few months back.
"We must be doing something good, right?" jokes Gerona, before changing to a more serious tone.
"Spanish coaches like to work, have plenty of experience and are just ready to put in the work and help teams get better," says Serbia's current coach.
In three years, Gerona has really left his mark on a team that has been looking to find its footing again, challenging the big guns at Poland/Sweden 2023. The difference is made by small details, and Serbia had the chance to sneak out a win or two wherever possible.
However, Gerona is upbeat. There is plenty of talent coming to the fore after the Serbia men's junior team secured the bronze medal at the M20 EHF EURO 2022 last July. Only one member of that side is at Poland/Sweden 2023, centre back Stefan Dodić, a 19-year-old centre back that ran the attack in the second half in all matches played in the championship.
Dodić has scored four times and dished 17 assists, impressive numbers for a player who is making his debut at an international tournament, underlining once again that Serbia have a bright future ahead.
"It is not only Stefan [Dodić]; there are others ready to jump in at the chance. If we are careful, we might be very good and achieve the objectives we want in the future," concludes Gerona.