14 Aug. 2019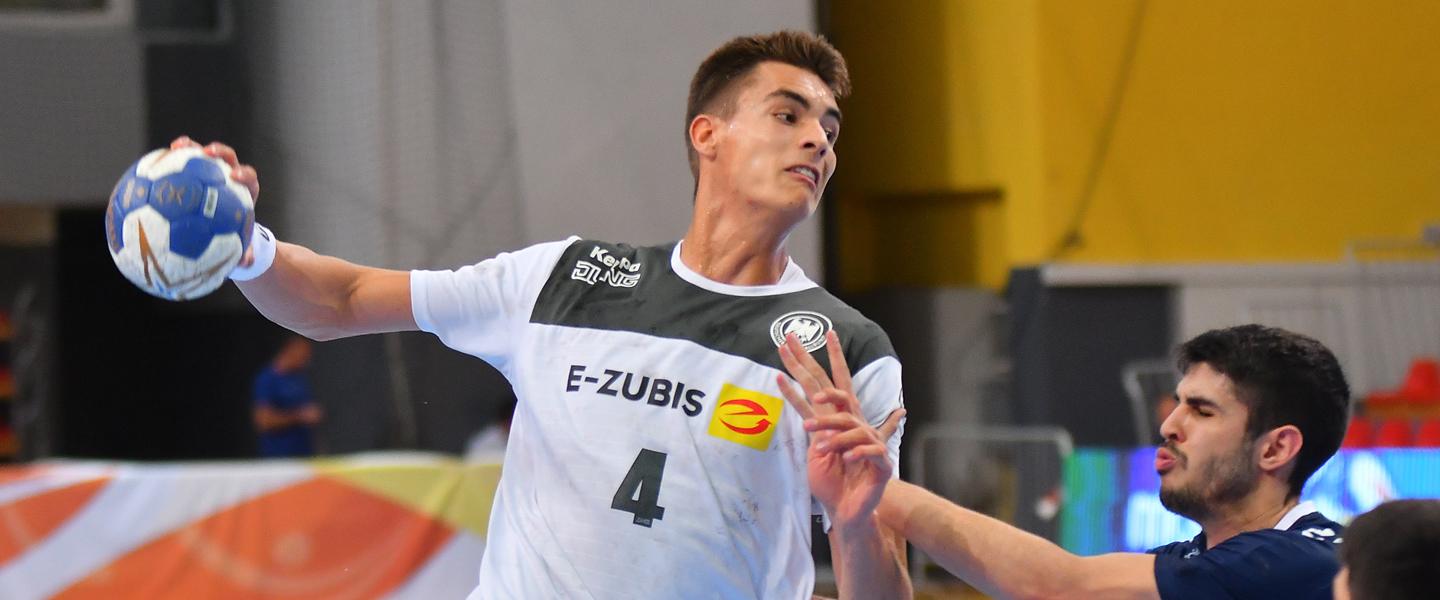 Argentina fought back in the first half to keep in touch with Germany in their eighth-final match, but, eventually, the European side powered through in the final 20 minutes to win by eight and set up a quarter-final against either Hungary or Croatia.
The South Americans await results of the remaining eighth-finals to find out which place they will play for tomorrow.
EIGHTH-FINAL
Argentina vs Germany 25:33 (15:16)
Boris Trajkovski Arena, Skopje
After starting their 2019 IHF Men's Youth World Championship with a loss against Portugal, Germany have now won five-straight games in a row to find themselves in the last eight.
By the 11th minute they were already 7:4 up with coach Fernando Capurro taking his first time out (10:24 on the clock) for Argentina where he could be heard saying "if you keep doing what you're doing, you're going nowhere."
This seemed to inspire the blue and whites with a 4:1 partial run brining them level (8:8) in the 17th minute, an even score which stayed the same right up until just before the break with Jaris Tobeler ensuring his late goal would put them one up at the pause.
Unfortunately, Argentina tired in the second half, losing the 30 minutes 17:10 overall as a stronger attack and defence was presented by Germany. Defensively, Johannes Jepsen in goal was impressive with nine saves in the second half and even a goal from long distance to make it 33:24 in the final minute after the influential Tom Bergner had started a 9:2, 10-minute, run (35-45 minute) to make it 27:19 to his side 15 minutes earlier to kill the contest.
"We are very happy to make the quarter-finals," said Germany's Ian Weber to DHB.de. "We started the championship bad, but from match-to-match we have played better and better, and now we have to be prepared for next challenge; I think it'll be Croatia, so we must focus on the next step."
"We're disappointed," said Argentina captain Agustin Iglesias to wch2019championship.com.mk. "We were looking forward to this match and hoped to play a good game which we did in the first 15 minutes of the match, but after that we got eliminated and we're disappointed."
Best Player of the Match: Merlin Fuss (GER)
Photo: WCH 2019 / Filip Viranovski