17 Aug. 2019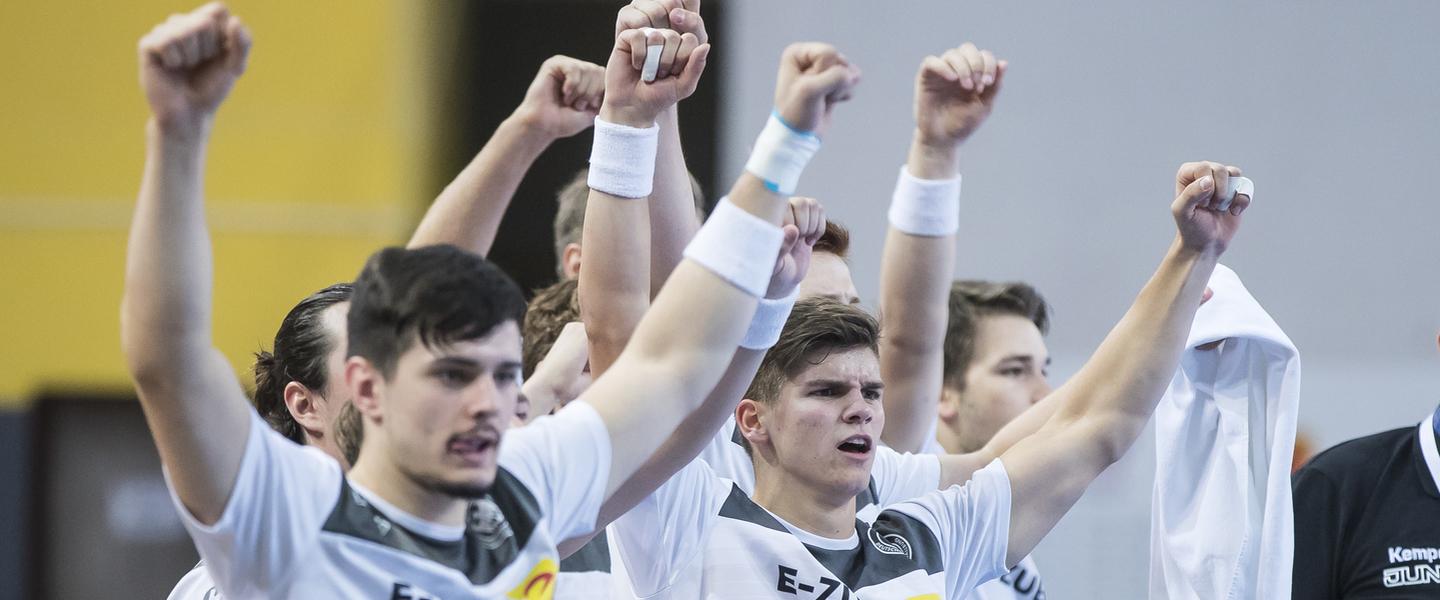 The 2019 IHF Men's Youth World Championship will see an entirely new title holder crowned on Sunday in Skopje, after Germany defeated in Denmark in the second semi-final and qualified for the trophy match for the first time in history. 
Germany will take on Egypt in the fight for the gold medal, who are also playing the final for the first time. Denmark will meet Portugal in the 3/4 play-off, with the chance to take their second bronze medal in the competition. 
SEMI-FINAL
Germany vs Denmark 31:23 (13:9)
It was defence that won the match for Germany. After 77 goals were scored in the first semi-final, the second clash saw more focus on defence and thereby a much lower scoring encounter. 
Germany began to take the decisive lead after 10 minutes, 5:3, and from that point they did not look back, taking a four-goal advantage into the half-time break. Germany counted on solid 5-1 defence – as did Denmark – supported by a great game from goalkeeper Johannes Jepsen, who tallied 12 saves in the game. 
Denmark's attacking trouble started in the first half, as several of their shots were blocked and they could not find the solution to claim the momentum. 
As with Egypt's result in the previous game, Germany's clear lead at the 45-minute mark, 24:16, meant they were well and truly on the path to victory. However, Denmark showed no signs of lowering their pressure and Germany could not afford to stray far from their strongest line-up. Denmark had a similar story, as they relied on largely their starting team to fight back. 
However, Germany were the stronger team on the day. Denmark had ranked ahead of Germany at the U18 EHF EURO 2018, but on Saturday it was Germany that secured the higher ranking at North Macedonia 2019. Germany have only ever won one medal in the Men's Youth World Championship, in 2013, and have now secured their second – the only question remaining is which it will be. 
Player of the match: Julian Koster, Germany