14 Jun. 2022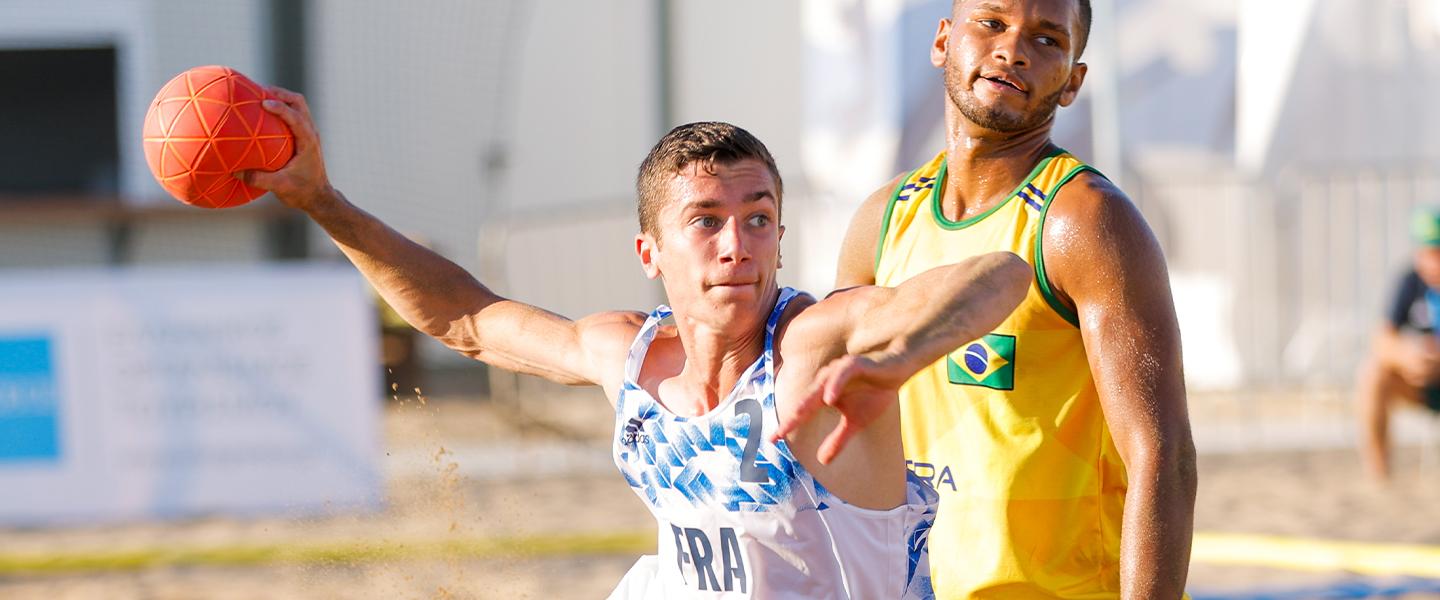 The 2022 IHF Men's Youth Beach Handball World Championship enters the second and final day of match action in Heraklion with less than half of the main round spots confirmed so far.
Islamic Republic of Iran and Jordan from Asia, plus three from Europe – Germany, Sweden and France – have already booked their tickets in the last 12 thanks to two wins each from two games on Tuesday.
You can read a whole lot about that first day on our live blog. 
Group A will see a straight main round play-off between Qatar and the USA after Iran and Sweden got maximum points to seal their progression through to the next step of competition.
The match for the USA will be their third-ever, and for Ian Hodgson, the US specialist, it is all a great experience.
"A lot of people here just talk to us and, I don't really know how to say it, but it seems like they're rooting for us," he said on our live blog. "It feels great to be here and with us being so far away from home and just new people everywhere, plus the diversity here, it's great to see – everyone loves the game. It's just a great atmosphere and I love playing the sport."
The remaining three groups also have two places in each to qualify through to the main round.
France are through in Group B, but Croatia, latecomers Brazil and Togo all have a chance of qualification progression with the two meeting in the last game of the day.
Group C sees history-makers Jordan through, after impressive wins against Spain and host nation Greece, both by shoot-outs. The remaining two main round places will be fought amongst those two defeated teams and Czech Republic.
Germany confirmed their place in the last 12 after they defeated both Ukraine and Argentina on Tuesday in Group D. They will take on Argentina on Wednesday in their remaining preliminary round match.