07 Aug. 2019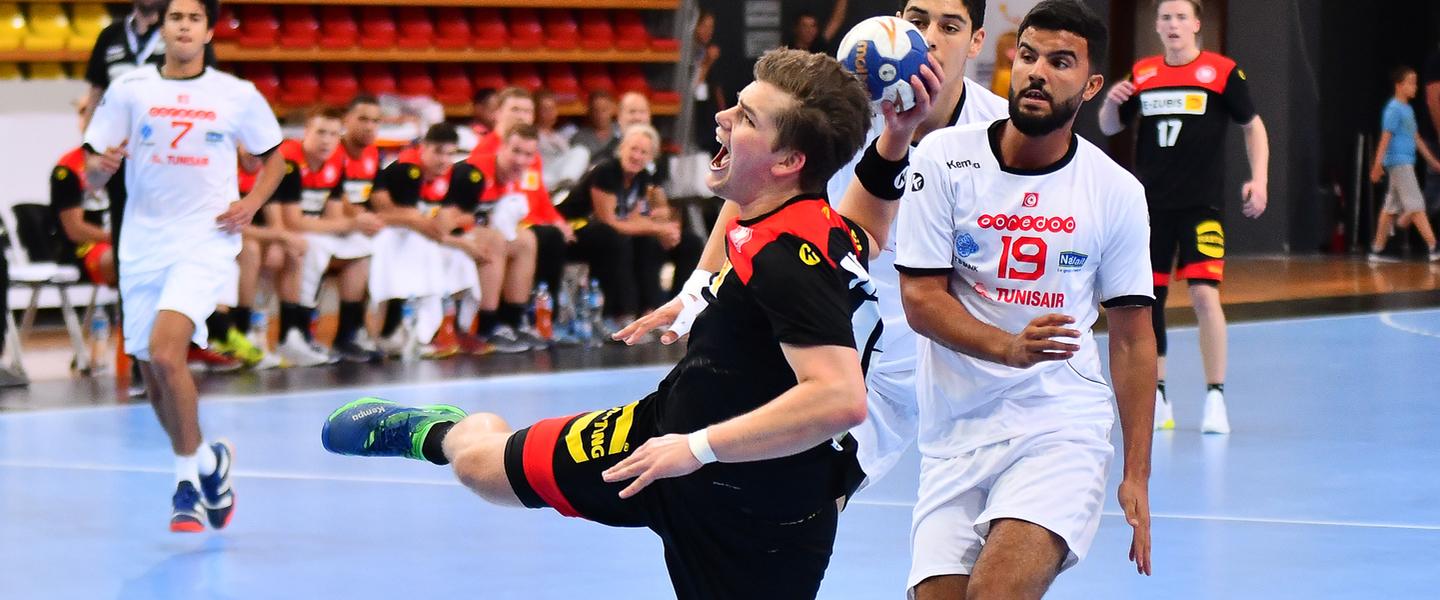 Germany recovered from their surprise loss to Portugal in round one of the 2019 IHF Men's Youth World Championship by taking a commanding victory over Tunisia and putting their first two points on the Group D table. After the African team kept in touch through the first half, Germany left no doubt at the final whistle, when they recorded a 21-goal win. 
GROUP D
Tunisia vs Germany 15:36 (10:15)
It was a shocking loss for Tunisia, as the team that finished as runners-up at the 2018 African Youth Championship could hardly have expected to suffer such a clear defeat. Tunisia had the stronger start, but by the seventh minute, Germany began to take control – and from that point, their opponents were left fighting, with no reward for their efforts. 
At the end of the first quarter, Germany had begun to put in the distance, leading 8:5. Tunisia temporarily decreased the deficit, coming back within one goal at 7:8 in the 16th minute and 8:9 in the 20th, but by half-time, the European side had pulled away to a comfortable five-goal margin. 
At that point, Tunisia's lead attacker was Taha Smaoui, who tallied four goals in the opening half before a second period with none scored. Germany's top scorer for the first period, Veit Mavers, with five goals, also did not find the goal again after the half-time break. 
After Germany played the first half with Johannes Jepsen in goal, they changed to Lukas Diedrich for the second 30 minutes. Diedrich had a strong match, with seven saves at 58% – and was crucial in Tunisia's difficulty finding the goal in the second period. 
Tunisia reached 10 goals in the opening half, but the second period saw something of a nightmare for the African side, as they finished the match with the same tally Germany scored in just 30 minutes. Two of their second-half goals came in the opening 10 minutes following the break, and then Tunisia hit the back of the net only three more times in the match. 
12 minutes into the second period, Germany hit a 10-goal advantage, and when they led by 16 goals at the 50-minute mark the outcome was clearly decided in their favour. 
Player of the match: Nils Lichtlein, Germany
Photo: WCH 2019 / Filip Viranovski