23 Jan. 2021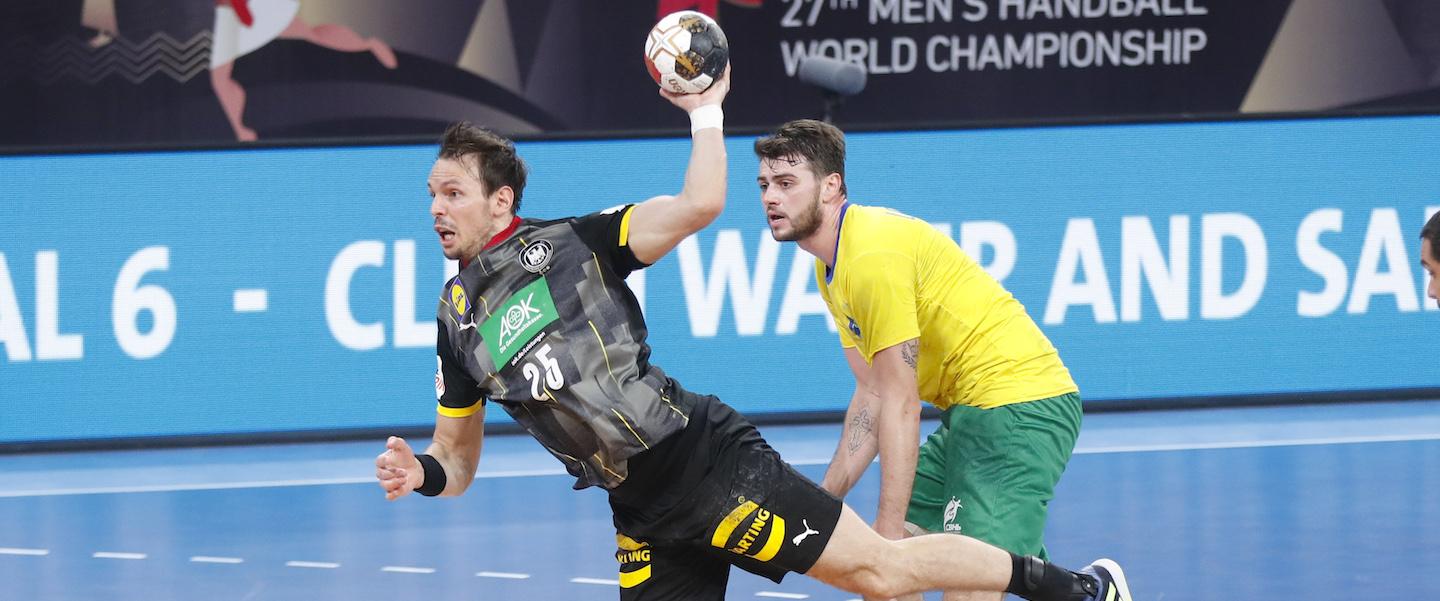 After losing their last two games, against Hungary and Spain, Germany broke their losing streak with a convincing 31:24 win against Brazil.
Already out of contention for a quarter-finals berth and with their worst-ever IHF Men's World Championship finish looming, Germany will look to end the tournament on a positive note on Monday against Poland.
MAIN ROUND GROUP I
Germany vs Brazil 31:24 (16:12)
Despite going scoreless for seven minutes, Germany cruised to a 16:12 lead at the break against Brazil.
It was a 5:0 run spurred by hummel Player of the Match Johannes Golla that put Germany ahead 7:2, as Brazil found no answer in attack in the early minutes.
Veteran goalkeeper Johannes Bitter also helped with four saves in the first nine minutes, with his saving efficiency soaring to 67 percent in that span.
Yet in spite of not having won a game at the 27th IHF Men's World Championship, Brazil were gritty and properly motivated to challenge Germany, who started to get complacent.
Setting up their own 3:0 run with Barça left back Haniel Langaro taking the game into his hands, scoring and assisting at all times, Brazil closed the gap to 8:10, preventing Germany from scoring for more than eight minutes.
The German lead increased to six goals at the start of the second half, 23:17, but Brazil applied some pressure with a 4:1 run spurred by line player Rogerio Moraes, who scored three times between the 41st and 47th minutes.
It was time for Bitter to get some stops and this is exactly what he did, hampering Brazil's progress. As Bitter saved three shots, Germany went on their own 5:1 run to seal the win, 31:24.
With four points and a better goal difference, Germany climb to the third place in the group, but will miss out on the quarter-finals. Germany will play Poland on Monday with the winner finishing third in Group I.
After starting the tournament with two draws, Brazil are now on a three-game losing streak with their only chance for a win set for Monday, against fellow South American side, Uruguay.
hummel Player of the Match: Johannes Golla, Germany