01 Aug. 2022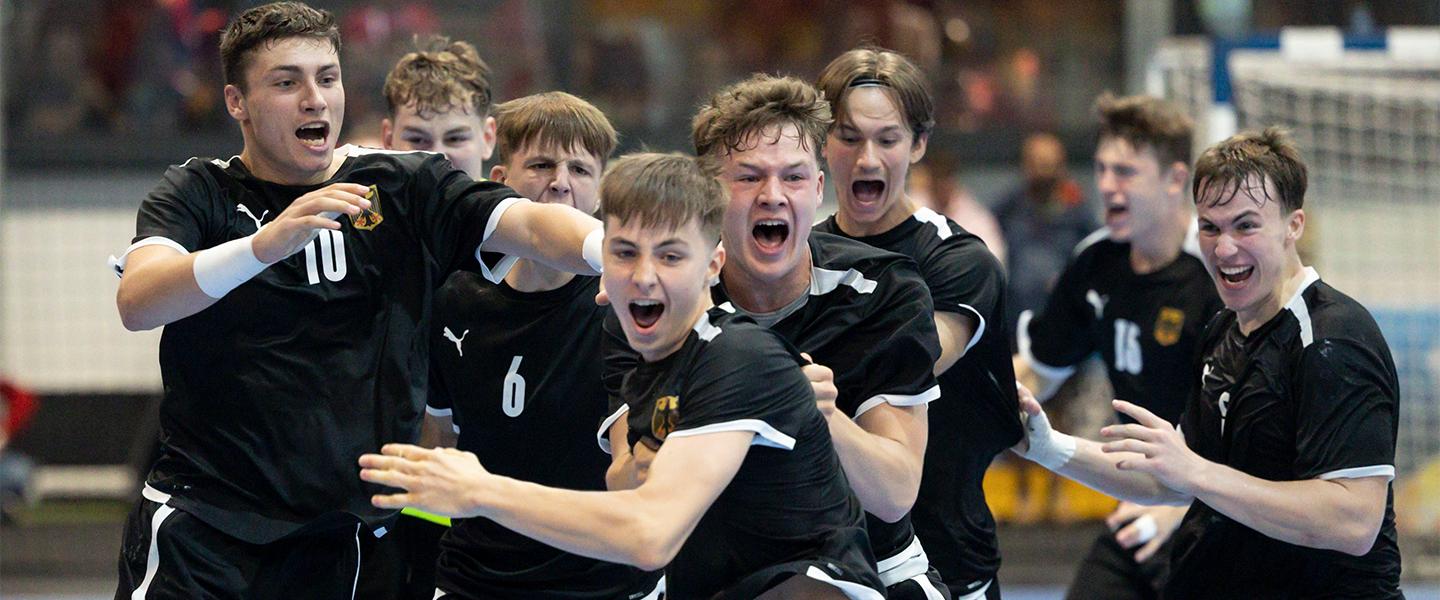 The European Youth Olympic Festival is the biggest multi-sport event in Europe for athletes aged 14 to 18, and in 2022, it took place in Slovakia, in the city of Banska Bystrica and the surrounding region, with the U17 teams of Hungary and Germany claiming the titles in the women's and the men's competition, respectively. 
Handball has been part of the festival's programme since 1995, and this year, both the men's and women's tournaments took place between 25 and 30 July. Each of the competitions featured eight teams, consisting of boys and girls born in 2005/06. 
After the preliminary round, where the teams were divided into two groups, the top two sides from each group progressed to the semi-finals, which were held on 29 July. The finals and placement matches concluded the programme on 30 July. 
While Denmark reached the final in both competitions, they failed to win any of them. In the men's competition, Germany narrowly beat the Danes 28:27 to claim their second title after 2017. Portugal won bronze, defeating Croatia in the third-place match 28:24.
In the women's event, it was Hungary who proved too strong for Denmark, winning 30:26. Just like the Germany boys, the Hungary girls earned their second title – and their first triumph also dates back to 2017. Norway finished third, beating Germany in a bronze-medal match, 28:23.
Final rankings
Men's tournament
1. Germany
2. Denmark
3. Portugal
4. Croatia, 5. Spain, 6. Iceland, 7. Slovakia, 8. Slovenia
Women's tournament
1. Hungary
2. Denmark
3. Norway
4. Germany, 5. Croatia, 6. Montenegro, 7. Romania, 8. Slovakia


For more information about the handball tournaments at the European Youth Olympic Festival 2022, visit the official event website. 
Photos: Banská Bystrica 2022