19 Nov. 2020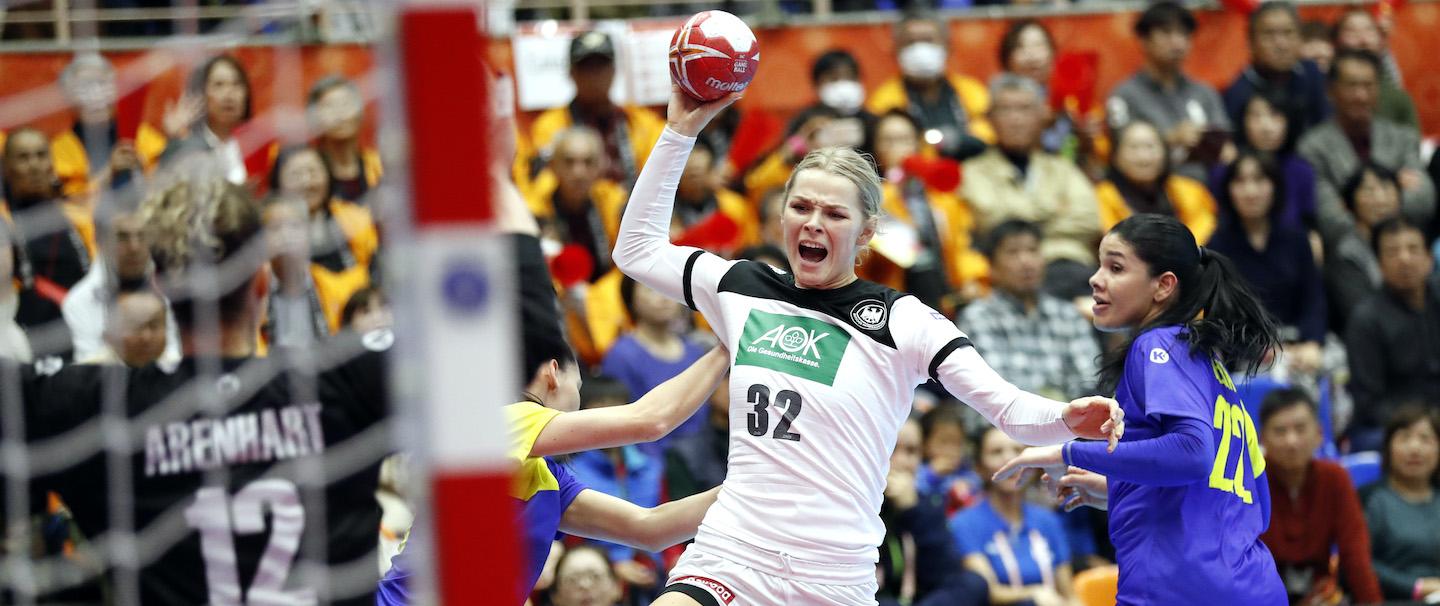 The COVID-19 pandemic has affected handball in many ways since the beginning of the year and the National Federations have responded in different ways to the oncoming challenge. Events have been postponed or even cancelled, trainings have become virtual, health regulations change frequently – however, despite the difficulties, the main goal has been to adapt and keep the handball community engaged.
The German Handball Federation (DHB) is one of the federations that have kept this goal mind with the launch of their new, free to the public 'DHB Online Academy'. 
The first four-part event takes place on Saturday mornings at 10:00 CET, with the first part having already taken place on 14 November. Two focal points have been set for each of the one-hour long sessions, which are hosted by former German international and 2007 IHF Women's World Championship bronze medallist Ania Rösler. 
"As games and training sessions cannot take place, we are trying to keep up with the situation and provide a spark for our handball base to remain active and strong," said Thomas Zimmermann, Marketing and Communications Director of the German Handball Federation.
The first part of the DHB Online Academy took place on Saturday 14 November, highlighting youth handball and how handball players can still develop, despite the current situation. 
The topics covered were how to reach success in youth handball and how to develop talent in competitive sports, as Rösler was joined by Dr Ina Knobloch, a coach in youth handball, Ben Schulze, who works in youth development at the German Handball Federation and Dr Jan Pabst, a specialist in youth handball for SG BBM Bietigheim, a team that has taken part in the DELO EHF Champions League in the past four seasons.
The sessions of the DHB Online Academy are held on Zoom and are broadcast live via the official DHB Facebook page and YouTube channel.
For more information about the DHB Online Academy, visit the official DHB website.